John Glenn Bobcat's Jr. Football Team Prepare For Big Garber Rival Game
Grueling Practices, Tailgate Parties And "Wig-A-Lo's"!
October 15, 2008 Leave a Comment
By: MyBayCity Staff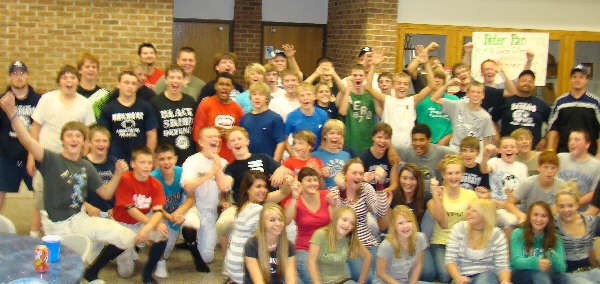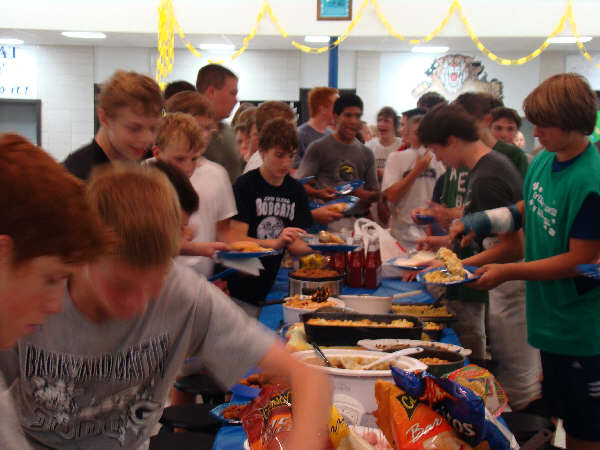 Following a hard practice to prepare for Tuesday nights game against Garber, this team filled up on homemade "carbs" and goodies at the tailgate party!
(MyBayCity Photo)
The smell of an anticipated victory was looming in the commons at John Glenn during a tailgate party held for the John Glenn Bobcat's Jr. Football team Monday evening! Monday was the "eve" of the BIG GAME Tuesday against rival Garber and was this team ever ready to rumble!
The John Glenn Bobcat's Jr. Football team is new to the league this season. Participating in this league as "Jr." to John Glenn will surely prepare these young players for the rigors of High School Football and better prepared to experience 9th grade athletics.
This team has shown perseverance and dedication to the game throughout the entire season. Their following has been one that most would not expect for a middle school league. There are forty five players on this team and their support has not only been consistent, but an enormous source of strength for them!
The team has also gained a ton of support from John Glenn Varsity Football Head Coach Mark Miller and his coaching team. Current and previous J.V. and Varsity John Glenn players have shown up in droves to offer their assistance to this team as well as many area businesses (sponsors listed below).
The coaching staff, players and parents voiced their gratitude Monday evening for the many area businesses that have contributed to the success of this team. Recently, the team was able to raise enough money to fund desperately needed new helmets. They are still in need of equipment and already setting their sights on the 2009 season!
This team was definitely prepared for Tuesday's game against Garber!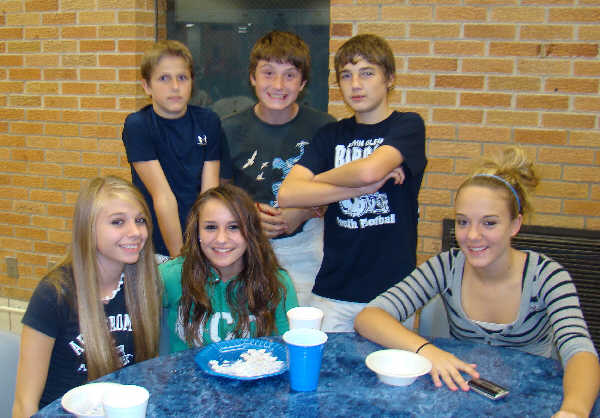 Players Josh Grimmer, Logan Pijaszek and Thomas Thelen take time to chat with the cheerleaders!
(MyBayCity Photo)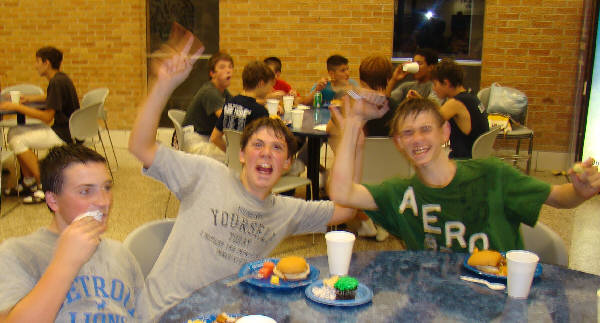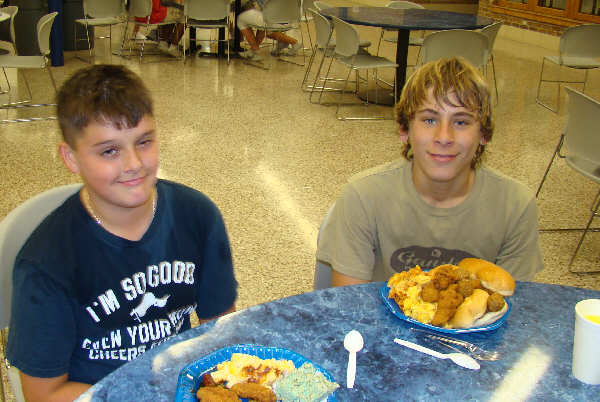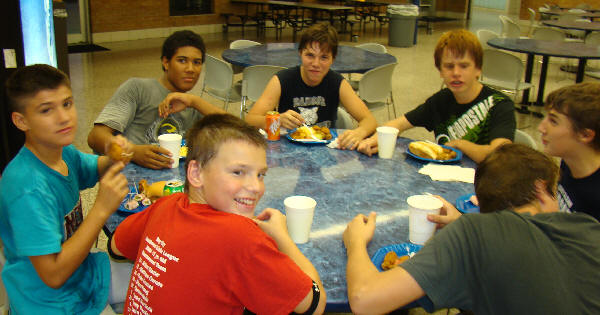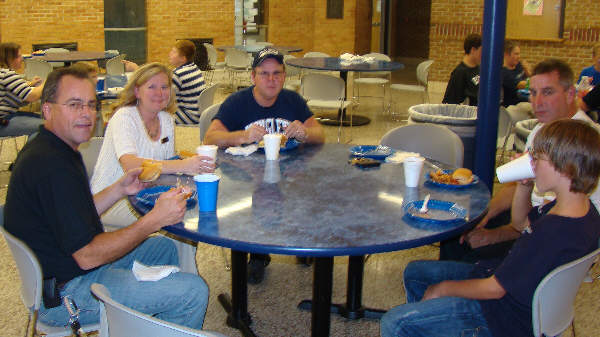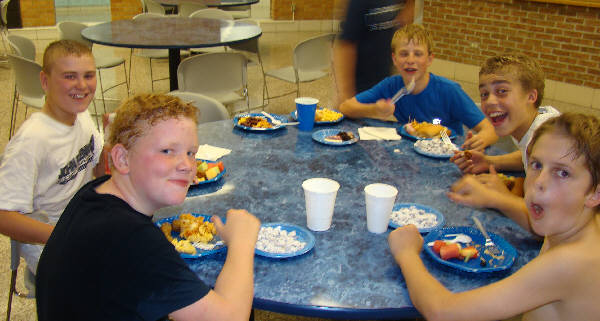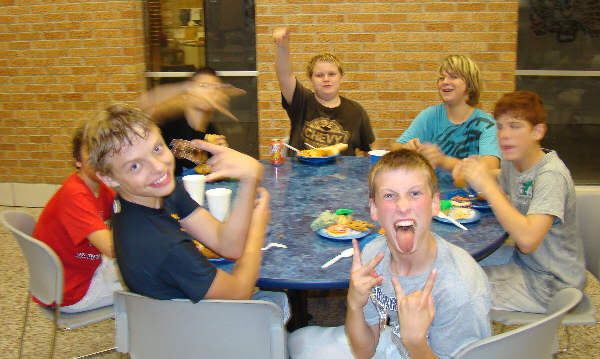 These John Glenn Bobcat's were definitely "ready to rumble" seeking a victory over Garber!
(MyBayCity Photos)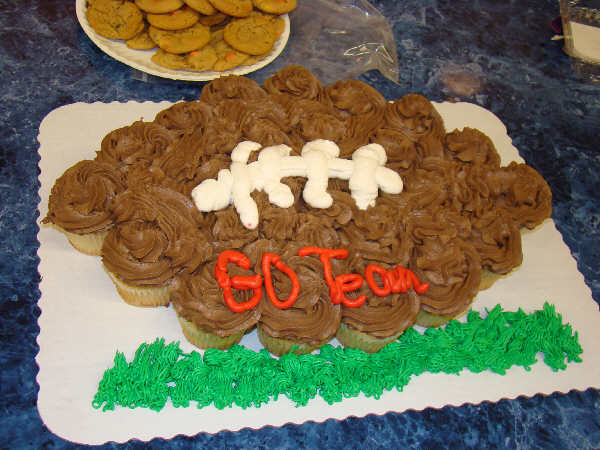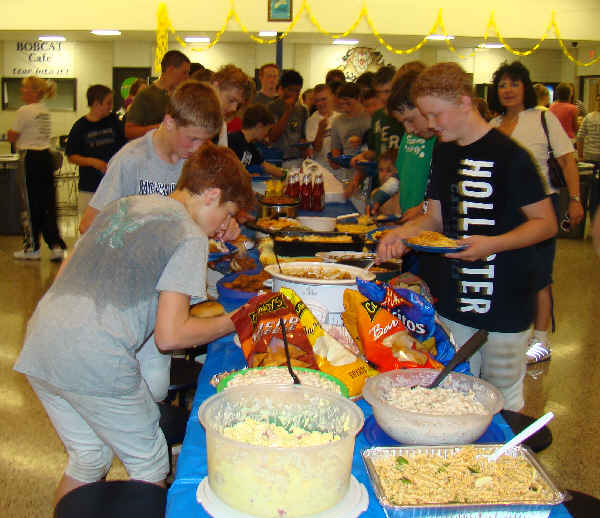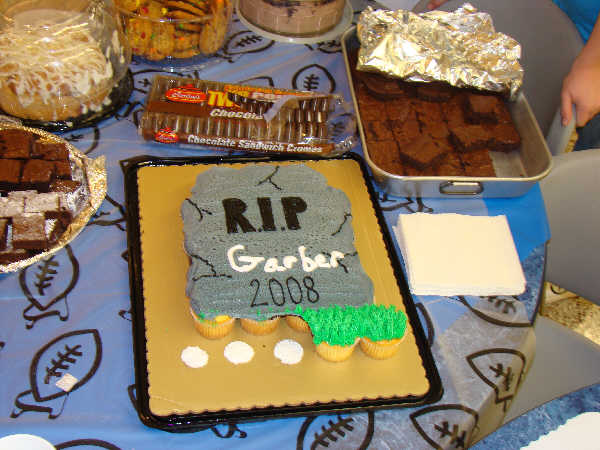 Players and parents enjoyed the tailgate party to prepare for their "rival". The excitement of a victory was definitely in the air Monday evening
(MyBayCity Photo)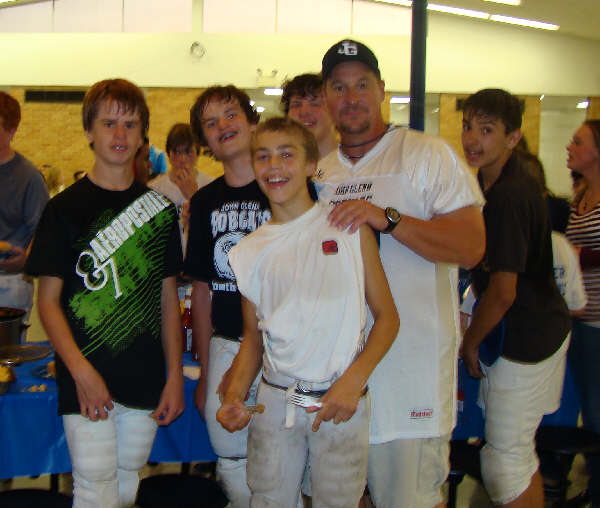 Head Coach, Dobbins takes time from the excitement to pose with his players for MyBayCity camera!
(MyBayCity Photo)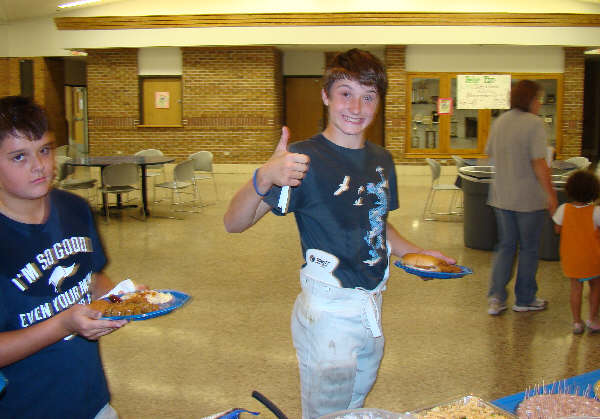 Player Logan Pijaszek, #42, gives a thumbs up on this fabulous evening!
(MyBayCity Photo)

John Glenn Bobcat's Jr. Football Sponsors:
Maier & Associates Financial Group, Consumers Energy, Thelen, Harveys Grill, MyBayCity.com, Ted Schumann, Metro Fabricating, LLC, Independent Bank, Shirts Mugs & More,
Coaches:
Brian Dobbins, Don Kain, Aaron Craves, Jason Duemler, Mark Neitzel, Chris Walker
Players:Team Roster:
72 Austin Adadczyk
64 David Alteergott
20 Dustin Beauchamp
40 Kyle Blair
61 Ethan Blaisure
90 Shawn Burdy
07 Derrek Clyde
22 Alex Delgado
43 Michael Erndt
14 Kyle Fournier
25 Josh Grimmer
60 Andrew Hawkshaw
12 Gatlin Hoffman
50 Matt Hurley
71 Jordan Jacobs
68 Austin Kaczmarek
92 Scott Killey
62 Mark Killey
27 Brenen King
82 Jacob Lyday
23 Ryan Leitermann
30 Jordan Litzner
05 Danny Mack
44 Logan Maier
56 Adam Maroni
18 Jared McCure
21 Anthony Merchant
34 Justin Mlujeak
57 Matt Nielsen
55 Noah Peterson
42 Logan Pijaszek
52 Eddie Roberts
70 Kyle Seymour
58 Preston Shook
69 Jacob Robbins
49 Ryan Schofield
02 Thomas Thelen
32 Quentin Thomas
35 Connor VanDenBosch
51 Nolan VanWormer
24 Andy Wall
59 Johnathon Welchner
33 Jeremy Williams
81 Alex Winchell
There are two games left in the season for the John Glenn Bobcat's. Tuesday, October 21st will be a home game at John Glenn against Carrollton at 5:00 p.m. Tuesday, October 28th, the final game of the season will be an away game in Frankenmuth at 5p.m.!

---
---
---
Send This Story to a Friend!
Letter to the editor
Link to this Story
Printer-Friendly Story View
---
--- Advertisments ---