New Report Finds 26 Percent of Michigan Working Families are Low-Income
Fifth of Jobs in State Pay Below Federal Poverty Level
October 17, 2008 Leave A Comment
By: Dave Rogers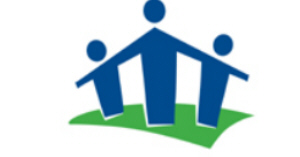 Twenty-six percent of working families in Michigan are low-income
Michigan's working families are struggling to make ends meet, according to the Michigan League for Human Services (MLHS).
The organization notes that new national report finds that 26 percent of working families in Michigan are low-income, ranking the state 17th in the nation in that category.
Also, 19 percent of the jobs in the state pay below the federal poverty level for a family of four.
"Still Working Hard, Still Falling Short," a follow-up to the 2004 report "Working Hard, Falling Short" found that nationwide, more than one in four working families -- a total of 42 million adults and children -- were low-income in 2006, earning too little to meet their basic needs.
This is an increase of 350,000 working families who have become low-income since 2002. This increase came during a period of economic expansion, suggesting that those numbers will continue to grow during this current economic downturn.
The report provides detailed data on low-income working families in all 50 states and the District of Columbia. In addition to providing figures on the number of low-income workers and their children, the report also looks at education levels, racial makeup, housing costs and health insurance coverage.
"This report reinforces the need for more training for adults already in the workforce," said Sharon Parks, president and CEO of MLHS. "We know that many Michigan breadwinners are struggling in positions that simply do not pay enough to fill their family's basic needs."
The year-old No Worker Left Behind project is an important program that grants workers two years of community college tuition, Parks noted. More than 30,000 Michigan workers have enrolled, but 9,000 are on a waiting list.
"We need to step up funding for programs that work to increase skills of workers and fill high demand positions," Parks said.
"Still Working Hard, Still Falling Short" was produced by the Working Poor Families Project, a national initiative supported by the Annie E. Casey, Ford, Joyce, and C.S. Mott Foundations to examine the conditions of America?s working families.
The five states with the highest percent of low-income working families are New Mexico, Mississippi, Oklahoma, Texas, and Arkansas; those with the smallest percent are New Hampshire, Maryland, Connecticut, Massachusetts, and New Jersey.
"In 13 states, 33 percent or more of working families are low-income, and two states, Mississippi and New Mexico, have 40 percent or more," according to the report. "In eight states, 40 percent or more of the children of working adults reside in low-income families."
The report calls for stronger policies for working families at both the state and federal level.
Inadequate education plays a major role in preventing low-income workers from climbing the economic ladder and federal and state resources for adult education or skills training program meet only about one-tenth of the need.
A number of factors come into play in states that have successfully reduced their number of low income working families, including investing in job training programs, increasing their minimum wage above the federal wage standard, and supporting initiatives such as paid parental level for family and medical needs.
Among the other findings specific to Michigan:
The percentage of children who live in low-income working families is 30 percent, ranking the state 19th. 22 percent of low-income working families in Michigan have at least one parent without a high school degree and 48 percent have at least one parent without any post-secondary education.
Of working families with a minority parent, 40 percent are low income. Minorities are nearly twice as likely to be low-income than white working families in Michigan.
The percent of low-income working families living without health insurance is 29 percent, and 62 percent of families have housing costs greater than one-third of income.
For additional information, go to www.workingpoorfamilies.org. ###
---
Community Article 3190
---

Dave Rogers




Dave Rogers is a former editorial writer for the Bay City Times and a widely read,
respected journalist/writer in and around Bay City.
(Contact Dave Via Email at carraroe@aol.com)

More from Dave Rogers
---
Send This Story to a Friend!
Letter to the editor
Link to this Story
Printer-Friendly Story View
---
--- Advertisments ---