A New Years Resolution for Us All: Invest in America, Restore Common Sense
Local Projects Like the Bay Area Family Y, Economic Revitalization are Key
December 28, 2008 3 Comments
By: Dave Rogers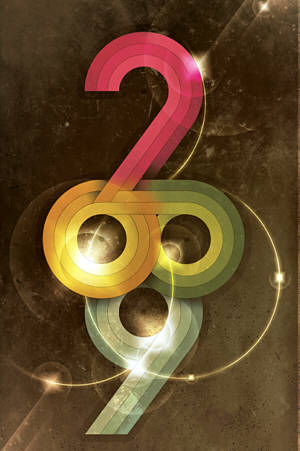 New Year Resolution = Invest in America
Bernie Madoff may become the iconic symbol of our time.
He explained his $50 billion Ponzi scheme with this statement: "I paid people with money that wasn't there."
That's what America has been doing -- incredibly stupid things that defy the imagination, and the laws of common sense.
Now that we know how dumb we were, maybe we can stop this orgy of self destruction:
Stop shipping millions of jobs overseas;


Stop lending money to people who can't pay it back;
Stop washing kids out of the educational system and thinking that somehow they will land on their feet with a good paying job;
Stop mortgaging our grand-children's futures with wars we shouldn't have fought and precious lives we shouldn't have squandered; and
Stop thinking that we can buy the world with money we print and run deficits without end.
Bob Herbert, columnist of the New York Times has a suggestion:
"Invest in the U.S. By that I mean we should stop squandering the nation's wealth on unnecessary warfare overseas and mindless consumption here at home and start making sensible investments in the well-being of the American people and the long-term health of the economy."
Here in Bay City, Michigan, "the center of the known universe" as the local sage Tom Tabor Sr. used to say, thankfully we have done some things right.
Like investing in renovation of our schools, projects which are still in progress. Yes, we have aging school infrastructure but it are getting new life by virtue of the wisdom of local voters.
We need to turn our attention to the Bay Area Family Y's new building that needs a huge investment, about $5 million, from local folks.
Dow Chemical has shown us the way toward a $15.5 million goal with a $4 million donation, but the drive is heading for the home stretch and needs a boost from everyone.
As the leaders of the campaign point out, this is not just a fitness center, it is a place where the heart of the community will thrive and where everyone, from youth to oldsters, will grow.
We can only hope that the fates will turn our way and revitalize the auto industry that is, and has been, so much a part of our local economy.
The massive challenge of restoring the economic base of the city, undermined by the mortgage crisis and falling home values, will take determination and wisdom of everyone -- not just city fathers.
There are many bright spots: downtown living, Uptown at RiversEdge potential, tourism plans, the river's eternal promise through foreign trade, power generation, solar and wind projects, to name just a few.
Don Sherman's "Renaissance River City" is a slogan that comes quickly to mind when pondering these economic sparkplugs.
To become Michigan's Silicon Valley, as Gov. Jennifer Granholm has inspirationally said, and the Bay City Times has pronounced a realistic goal, is certainly our best hope for a bright future.
But it can only be achieved by optimism as this New Year dawns, and by increased dedication to providing the educational and cultural advantages that a "center of the known universe" demands.###
---
Columns Article 3376
"The BUZZ" - Read Feedback From Readers!
mandykait Says: On December 29, 2008 at 12:51 AM

Everything you said is true.The worst thing is the last 8 years we've had an absolute MORON running this country right into the ground.Heck a Monkey could have done a better job.And then we bail out WALL STREET !!
How ludicris is that? Do you see any of those guys in jail awaiting trial? I mean their should be 200 to 500 people awaiting trial.If you and I did anything like that you can bet we'd be in prison.
Even now when people are working 2 jobs living week to week trying to stay alive.We have Jennifer Granholm
pass a bill to raise utilities 25% .What the heck is that bad judgement call.People can barely afford to heat their homes now.Thanks Gov !!!!!
And the price of cars,who can afford one?My car has 320,000 and I surely can't afford one working part time.I'd like to see a car company make a new car with
a payment of $60.00 a month how about you America?
Everyone should pull up stakes and move south.I guess if your gonna be poor you might as well be warm.
Don't forget to turn the lights out on the way out of state.Mike Sheets
dmaillette Says: On January 01, 2009 at 08:53 PM

You've got it all right, as usual, David. I'm forwarding this to relatives and friends.
Youngd7 Says: On January 05, 2009 at 04:09 PM

I agree for the most part Dave but, I think you missed some very important issues. #1 we need to invest by purchasing products that are from the U.S. made by U.S. workers. We are selling our own selves out by trying to save an extra dime or two or maybe even a dollar or two but, the big picture is that it will ultimatley fail if we don't get people making/manufacturing the very products we buy. With internet research anyone can buy almost anything that was made by an American worker. I just bought a entertainment/media center for my house as a family Christmas gift and, I asked the retailer to only show me units that are made in the USA. He did and we bought one. It is beautiful and was solid oak made by an American worker out of American oak. Made with perfect craftmanship with real nails, not staples and glue. A little red white and blue tag hanging on a string from a handle said "made in the U.S.A" SOLD!! It makes me proud to own it every time I look at it. It cost me about $23 more than another one I liked and looked but, was made in china or vietnam or something. We get caught up in trying to save a dime without really looking at the outcome of our purchase. I realize times are hard and people need to save but saving $23 is costing our jobs and childrens jobs in the long run. Research it and you will see that the marking "Made in China" does not actually mean that very product was actually made in china look at New Balance shoes for instance made in the U.S.A. by U.S. manufacturing workers FTC laws make it difficult for New Balance to Use the "Made in USA" logo on the tounge of the shoe because they use imported materials to make the shoe. Their website has complete information on how this wording law works www.newbalance.com I buy only New balance shoes. Not to mention they really are the most comfortable shoe with wide sizes to boot! They are A shoe manufacturer that has not bailed on the American worker like the rest have. Why not, buy new balance shoes nobody can possibly have an argument. I could go on with much more but I'm sure you understand. BUY AMERICAN! Thanks

D.G. Young
---

Dave Rogers




Dave Rogers is a former editorial writer for the Bay City Times and a widely read,
respected journalist/writer in and around Bay City.
(Contact Dave Via Email at carraroe@aol.com)

More from Dave Rogers
---
Send This Story to a Friend!
Letter to the editor
Link to this Story
Printer-Friendly Story View
---
--- Advertisments ---