Parole Hearing Jan. 22 For Bay City Convicted Killer Dorothy J. Morris, 79
Inmate Has Filed Multiple Appeals Denied by State Appeals, Federal Courts
January 9, 2009 1 Comments
By: MyBayCity Staff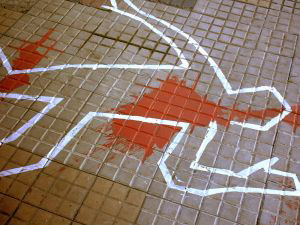 In 1983, Dorothy J. Morris was convicted of having hired killers to slay Rudolph G. Helmreich to obtain his $350,000 estate.
Seventy-nine year old Bay Cityan Dorothy J. Morris, who has been in court trying to get out of prison since she was sentenced to life in 1983, will get a hearing soon.
The Michigan Parole Board will hold a public hearing on Thursday, January 22 to consider the possible commutation of sentence for Dorothy J. Morris #132973.
The hearing will be held at 11 a.m. at the T-100 Training Center, G. Robert Cotton Correctional Facility, Jackson, Michigan.
Ms. Morris was sentenced on July 25, 1983 from Bay County to a term of Life for the crime of Murder 1st Degree, according to the parole board.
The board said the hearing is required under state law (MCLA 791.244) prior to any recommendation for executive clemency by the Michigan Parole Board.
Gov. Jennifer Granholm would have to consider granting the commutation of sentence if the parole board approves.
Her latest rejection came April 27, 2006 by U.S. District Judge David M. Lawson who referred her petition for a writ of habeas corpus to the U.S. Court of Appeals for the Sixth Circuit.
She began challenging her sentence when she was an inmate at the Robert Scott Correctional Facility in Plymouth in 1984. The Michigan Court of Appeals upheld her conviction and the Michigan Supreme Court denied her leave to appeal on June 25, 1985.
In 1986, her petition to federal court was denied because claims presented were not federal questions.
Subsequent appeals by Ms. Morris were denied in 1988, 1989, 1990 and again in 1998. No estimate of the cost of her appeals has been released.
Ms. Morris was convicted of having hired killers to slay Rudolph G. Helmreich to obtain his $350,000 estate.
In July 1983, Morris received her sentence after a jury convicted her of first-degree murder in the April 28, 1982, suffocation of Rudolph G. Helmreich. The crime occurred at Morris's home on Three Mile Road, Bay City, perpetrated by two young men.
After the death, a will was filed in Bay County Probate Court naming Morris the sole heir to Helmreich's $350,000 estate. Police found that Helmreich's signature had been forged and his name had been misspelled on the will.
In August 1983, Morris's son Charles R. Dziuba, 17, received a life sentence after pleading guilty to second-degree murder. He testified against his mother.
Dziuba, now 42, remains in the Saginaw Correctional Facility. His accomplice pleaded guilty to manslaughter.
The Michigan Parole Board is the sole paroling authority for felony offenders committed to the jurisdiction of the Michigan Department of Corrections. The Board also acts in an advisory capacity to the Governor for all executive clemency matters.
The Board membership consists of ten full-time, non-Civil Service employees who are appointed by the Director of the Department of Corrections. Their diverse backgrounds have included law enforcement, law, corrections, ministry, social work and public service. ###
---
---
---
Send This Story to a Friend!
Letter to the editor
Link to this Story
Printer-Friendly Story View
---
--- Advertisments ---