Stop . . Listen to the Music . . .
The Pace of 2009 is Already Creating a Blurrrrrrrrrrrr
January 15, 2009 4 Comments
By: O. J. Cunningham
SUGGESTION: Play Video While You Read
A friend of mine, Mark DeSanto, sent me the narrative below about a world-class musician playing violin in a Washington, DC subway. The musician played for a few hours, mostly un-noticed, because of the hurry-up mentality of most onlookers.
Everyone was in a hurry.
The point of the narrative is classically obvious and relates well to the lifestyle surrounding us here in mid-Michigan. We're almost three weeks into 2009 and already the pace of daily life is blurring the passage of time and life's experience.
The major purveyors of NEWS tell us the economy is bad. The weather is cold. Christmas bills are coming in. It's a crappy time of year.
Generally, we Michiganders bull our necks, put on our warmest clothes and plow on through the next obstacle in search of the next obstacle . . . dreaming of Spring.
When I read the narrative below, it hit home. Maybe it's old age. Maybe it's too many days in the business trenches. Maybe it's because my knee hurts and I can't play paddleball anymore.
When I heard the phrase, "Listen to the Music," I immediately thought of the classic Doobie Brothers smash hit from days of yore.
The music is a good fit with the narrative . . . If it makes one person "STOP" and listen to the music . . . then the world is a better place.
Thanks Mark . . .
A man sat at a metro station in Washington DC and started to play the violin; it was a cold January morning. He played six Bach pieces for about 45 minutes. During that time, since it was rush hour, it was calculated that thousands of people went through the station, most of them on their way to work.

Three minutes went by and a middle aged man noticed there was a musician playing. He slowed his pace and stopped for a few seconds and then hurried up to meet his schedule.

A minute later, the violinist received his first dollar tip: a woman threw the money in the till and without stopping continued to walk.

A few minutes later, someone leaned against the wall to listen to him, but the man looked at his watch and started to walk again. Clearly he was late for work.

The one who paid the most attention was a 3 year old boy. His mother tagged him along, hurried but the kid stopped to look at the violinist. Finally the mother pushed hard and the child continued to walk turning his head all the time. This action was repeated by several other children. All the parents, without exception, forced them to move on.

In the 45 minutes the musician played, only 6 people stopped and stayed for a while. About 20 gave him money but continued to walk their normal pace. He collected $32. When he finished playing and silence took over, no one noticed it. No one applauded, nor was there any recognition.

No one knew this but the violinist was Joshua Bell, one of the best musicians in the world. He played one of the most intricate pieces ever written, with a violin worth 3.5 million dollars.

Two days before his playing in the subway, Joshua Bell sold out at a theater in Boston and the seats average $100. This is a real story. Joshua Bell playing incognito in the metro station was organized by the Washington Post as part of an social experiment about perception, taste and priorities of people.

The outlines were: in a commonplace environment at an inappropriate hour:

Do we perceive beauty? Do we stop to appreciate and enjoy it? Do we recognize talent in an unexpected context?

One of the possible conclusions from this experience could be:

If we do not have a moment to stop and listen to one of the best musicians in the world playing the best music ever written, how many other things are we missing?

This year, let's try to be more open to the beauty we encounter, and not so quick to dismiss the people on the street corners of our lives.
---
Columns Article 3429
"The BUZZ" - Read Feedback From Readers!
Marlo says: On January 15, 2009 at 05:22 PM

OJ,

What an eloquent way to point out daily life treasures that go unnoticed. I have been so busy lately, I don't know if I'm coming or going, overwhelmed most days. Thanks boss for putting me back in perspective and sharing with us all!
Anonymous Says: On January 15, 2009 at 11:18 PM

Hi O.J.,
Imagine hearing someone so talented absolutely for free.

There are so many things we can see, hear and experience that can be just as beautiful and yet we miss them because of worries, stress and other interferences.

How do we let ourselves do this? You have pointed out to those who listen that we can participate in the simple little things.

Thank you for this.

A MyBayCity Reader, Bay City
ptdraper Says: On January 19, 2009 at 09:44 PM

The story makes you ponder what you would do in the same situation, I want to believe I would have stopped and listened, but alass.........
anonymous says: On January 21, 2009 at 06:19 PM

The sad reality is people will pay to be seen at such a concert and not truly appreciate the beautiful music as it was intended, some will but others will not take the time to stop and smell the rose's, or hear the beauty.
---

O. J. Cunningham




O. J. Cunningham is the Publisher of MyBayCity.com. Cunningham previously published Sports Page & Bay City Enterprise. He is the President/CEO of OJ Advertising, Inc.

More from O. J. Cunningham
---
Send This Story to a Friend!
Letter to the editor
Link to this Story
Printer-Friendly Story View
---
--- Advertisments ---






0200 Nd: 12-05-2013 d 4 cpr 0






SPONSORED LINKS
---
LOCAL LINKS
(Ads not affiliated with Google)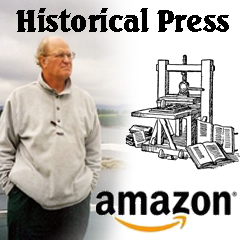 ---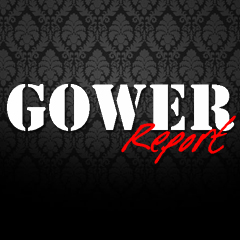 ---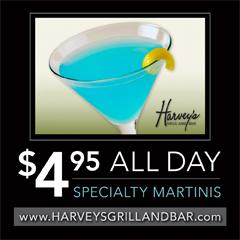 ---
---
Ads By MyBayCity.com
Bay Area Chamber of Commerce
Click Here to Visit Our Site!


Improving The Economic Climate, Business Environment & Quality of Living Throughout The Bay Area
---
Ads By MyBayCity.com
Visit Beautiful Bay City, Michigan
2012 Bay City Calender


City of Bay City - 301 Washington Ave, Downtown Bay City - (989) 894-8200
---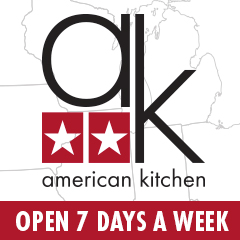 ---
---