All Eyes on Washington, DC
Looking For The Inauguration Scoop?
Obama Inauguration is History In The Making!
January 18, 2009 Leave A Comment
By: MyBayCity Staff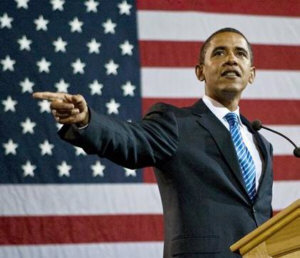 President-elect Barack Obama To Make History Tomorrow!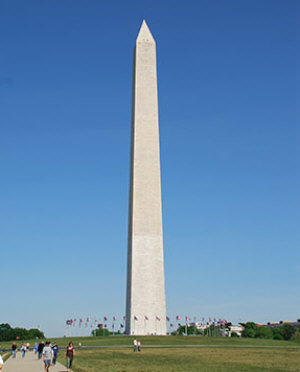 All eyes will be on Washington, DC this week
This year our country will make history and YOU are invited to watch it unfold! Watch the Inauguration LIVE -- ALL WEEK (Courtesy of Charter.net) at
2009 Presidential Inauguration
Numerous major celebrities will perform on several nationally televised shows, as well as 10 inaugural balls the evening after Obama is sworn in as the 44th U.S. president.
The celebration opens Sunday evening on the steps of the Lincoln Memorial with a free concert so star-studded it's hard to choose a headliner.
Musical performers include:


Beyonce
Bono
Bruce Springsteen
Mary J. Blige
Garth Brooks
Sheryl Crow
Renee Fleming
Josh Groban
Herbie Hancock
Heather Headley
John Legend
Jennifer Nettles
John Mellencamp
Usher
Raymond IV
Shakira
James Taylor
will.i.am
Stevie Wonder.
Jamie Foxx, Martin Luther King III, Queen Latifah and Denzel Washington will take the stage to deliver historical readings.
Of all the celebrities that will celebrate Barack Obama's inauguration in Washington next week, one will stand out: Oprah Winfrey!
Arguably Barack Obama's most well-known fan, Ms. Winfrey will be bringing her daytime talk show to the nation's capital next week. Ball organizers and gossip columnists are busily trying to discern Ms. Winfrey's plans for the week.
Inauguration Don Mischer, who directed the opening ceremony of the 1996 Olympics and recent Super Bowl half-time shows, is directing this event.
Five gates leading into the area, including one around the Reflecting Pool at the base of the Lincoln Memorial, open at 8 a.m. ET Sunday. Performances start at 2:30 p.m.
It has been reported that HBO paid for exclusive rights to televise Sunday's show, but its feed will be free to all cable and satellite viewers from 7 p.m. to 9 p.m. ET. It cannot be seen through local broadcast television stations.
GOT KIDS?
The Disney Channel will carry Monday night's big event -- "Kids' Inaugural: We Are The Future" -- from 8 p.m. to 9:30 p.m. ET. Those who don't have cable will be able to hear it live on Radio Disney or watch it online later at Disney.com. Musical performers will include the Jonas Brothers, Miley Cyrus, Demi Lovato and Bow Wow. Singer-actress Keke Palmer -- star of Nickelodeon's "True Jackson, VP" -- is one of the hosts for the show, which will be staged in Washington's Verizon Center.
There is sure to be plenty of celebrity sightings at the swearing-in ceremony at noon ET Tuesday or in the parade starting at 2:30 p.m. Viewers will have no trouble finding a television broadcast of those events.
While inaugural ball tickets are tough to get, one of the 10 balls Tuesday evening will be shown live on ABC television from 8 to 10 p.m. ET. "The Neighborhood Ball: An Inauguration Celebration" is billed by planners as "the premier event of the inauguration evening."
Beyonce, Mary J. Blige, Mariah Carey, Faith Hill, Jay-Z, Alicia Keys, Shakira, Stevie Wonder and others yet to be announced will perform live at the ball.
The Neighborhood Ball will take place in a hall at the Washington Convention Center, which is also the venue for four other balls!
A Youth Ball -- aimed at party-goers ages 18 to 35 -- will take place at the Hilton Washington. Ball planners have not released the entertainment line-up for this ball, but said whoever is there won't stop playing until 2:30 a.m.
For those who somehow miss all of this -- or want more -- the Presidential Inaugural Committee is selling a CD-DVD with 18 music tracks from many of the inauguration performers. Eight key Obama speeches from the past two years also are included.
The following events (Courtesy of the Presidential Inaugural Committee website) will take place in the nation's capital between Sunday, January 18th and Wednesday, January 21st:
Sunday, January 18th
President-elect Barack Obama will kick off the schedule of official inaugural activities in Washington, D.C., with a welcome event on the steps of the Lincoln Memorial on Sunday afternoon. The event will be free and open to the public.
Monday, January 19th
Martin Luther King, Jr. Day In 1994, to further commemorate a man who lived his life in service to others, Congress transformed the Martin Luther King, Jr. holiday into a national day of community service. To honor Dr. King's legacy, the President-elect and Vice President-elect and their families, joined by Americans in communities all across the country, will participate in activities dedicated to serving others in communities across the Washington, D.C. area.
That night, on the eve of the Inauguration, there will be a youth concert at the Verizon Center in downtown Washington, D.C. The concert will be free, but tickets are required.
Tuesday, January 20th - Inauguration Day
The President-elect and Vice President-elect and their families will participate in the traditional inaugural ceremonies and events. For the first time ever, the length of the National Mall will be open to those wishing to attend the swearing-in ceremony. Festivities will commence at 10 a.m. on the west front of the U.S. Capitol and will include:
* Musical Selections: The United States Marine Band, followed by The San Francisco Boys Chorus and the San Francisco Girls Chorus
* Call to Order and Welcoming Remarks: Senator Dianne Feinstein
* Invocation: Dr. Rick Warren
* Musical Selection: Aretha Franklin
* Vice President-elect Joseph R. Biden, Jr. will be sworn into office by Associate Justice of the Supreme Court, the Honorable John Paul Stevens
* Musical Selection: John Williams, composer/arranger with Itzhak Perlman, (violin), Yo-Yo Ma (cello), Gabriela Montero (piano) and Anthony McGill (clarinet)
* President-elect Barack H. Obama will take the Oath of Office, using President Lincoln's Inaugural Bible, administered by the Chief Justice of the United States, the Honorable John G. Roberts, Jr.
* Inaugural Address
* Poem: Elizabeth Alexander
* Benediction: The Reverend Dr. Joseph E. Lowery
* The National Anthem: The United States Navy Band "Sea Chanters"
After President Obama gives his Inaugural Address, he will escort outgoing President George W. Bush to a departure ceremony before attending a luncheon in the Capitol's Statuary Hall.
The 2009 luncheon in Statuary Hall will be attended by approximately 200 guests including the new President, Vice President, members of their families, the Supreme Court, Cabinet designates, and members of Congressional leadership.
The menu draws on historic ties to the Presidency of Abraham Lincoln. Lincoln enjoyed a far less grand meal after his inauguration in 1861. He dined at the Willard Hotel on corned-beef and cabbage and blackberry pie, according to the hotel.
Inaugural Luncheon Menu
First Course
Seafood Stew, Duckhorn Vineyards, 2007 Sauvignon Blanc, Napa Valley
Second Course
A Brace of American Birds (pheasant and duck), served with Sour Cherry Chutney and Molasses Sweet Potatoes Goldeneye, 2005 Pinot Noir, Anderson Valley
Third Course
Apple Cinnamon Sponge Cake and Sweet Cream Glacé, Korbel Natural "Special Inaugural Cuvée," California Champagne
A new limousine, dubbed the
2009 Cadillac Presidential Limousine
, makes its debut on Inauguration Day. It has been nicknamed "The Beast." Obama's new drive is a hulking, snazzed-up upgrade from previous presidential limousines, and will give him a better view of his inaugural parade than his predecessor. The auto is reportedly tough enough to withstand a rocket-propelled grenade. GM has exclusively built the presidential limousine since 1983. Obama will use the limousine during the parade down Pennsylvania Avenue after his swearing in on the west side of the Capitol.
The
56th Inaugural Parade
will then make its way down Pennsylvania Avenue from the Capitol to the White House with groups traveling from all over the country to participate.
Later that day, the Presidential Inaugural Committee will host ten official Inaugural Balls. More details about the Inaugural Balls will be released at a later date.
Wednesday, January 21st
The newly-inaugurated President and Vice President of the United States will participate in a prayer service.
One thing is for sure, young or old, you won't want to miss the Inauguration events this year! There is something for everyone! Enjoy!
---
Columns Article 3462
---
---
Send This Story to a Friend!
Letter to the editor
Link to this Story
Printer-Friendly Story View
---
--- Advertisments ---