New Edwin Black Book, Nazi Nexus," Connects Hitler to U.S. Financial Crisis
Writer Indicts Ford, Rockefeller, U.S. Universities in Eugenics Scandal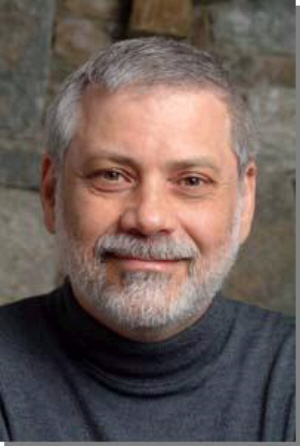 Edwin Black, bestselling author.
How would it be possible that the crimes of Hitler could be linked to the current American financial meltdown?
Well, if you read Edwin Black's latest book, "Nazi Nexus," you'll know.
This is no left wing maniac babbling out incomprehensible charges: this is a former New York Times investigative reporter who has written 65 books with a million copies in print.
Edwin Black's eight award-winning bestselling books are IBM and the Holocaust (Crown Publishing and others worldwide 2001), The Transfer Agreement (Macmillan 1984 and Carroll-Graff 2001), War Against the Weak (Four Walls Eight Windows and others worldwide 2003), Banking on Baghdad (Wiley and others worldwide 2004), Internal Combustion (St. Martin's Press and others worldwide 2006), The Plan (Dialog Press 2008), Nazi Nexus (Dialog Press 2009), and a novel, Format C: (Dialog Press and others worldwide 1999). With 65 editions in 14 languages in 61 countries, he has a million books in print.
No, I'd never heard of him before, either; that is until I watched a C-Span TV program, taped April 26, 2009, featuring Black speaking to a group in New York.
Instantaneous shock might be the best description of my reaction to his description of his research on how American corporations were not only complicit and compliant, but assisted Hitler's Nazi regime in the systematic extermination of Jews in Europe prior to and during World War II.
"It would be wrong not to mention the events of late 2008 swirling in the background as Nazi Nexus finalized," Mr. Black writes.
"During those months, America and the world witnessed American big business melting down after years of deception, avarice, and lack of accountability.
"Companies that will go to any lengths to further their misconduct at home find the pathway to misconduct in foreign lands a very short footbridge. Some of the modern day culprits are the same villains that collaborated with Germany during the Reich years."
Even the Jews themselves are the target of Mr. Black's slashing pen:
"First, I would like to thank the United States Holocaust Memorial Museum for refusing to include any of this information in its various exhibits," he says.
"There is an unwritten taboo at the USHMM about exploring the complicity of American corporations and the Holocaust. This has made my work all the more energized and appreciated by those who want the unvarnished truth."
Asked whether any other writers are doing the kind of work he does, Mr. Black confidently said "No!" And the reason? According to Mr. Black, historians have been paid off, bought off, spun away from, any criticism of corporations regarding involvement in the Hitler regime. He added:
"I would also like to thank the many well-paid Holocaust historians for hire who have been sponsored by implicated corporations to dress up, obscure, spin and/or divert attention away from the towering culpability of these companies.
"The shame of these firms needs to be illuminated by independent investigation without the filter of bought-and-paid for corporate history.
"If anything, Nazi Nexus is a cry to independent investigative journalists and historians everywhere to independently document this final frontier of Holocaust accountability. "The centers of such inquiries must not only be Detroit, New York, or Berlin, but also many centers of corporately endowed academia. After all, Hitler's war against humanity was always wrapped in pseudo-academics, falsely medicalized, coated with fallacious race science and twisted intellectualism."
Ironically, most of these corporations have admitted their crimes and apologized, said Mr. Black, commenting: "This includes Ford, Carnegie, Rockefeller and even General Motors. Only IBM has remained silent a decade after the revelations of its genocidal conduct first became known."
The book charges that IBM's Hollerith punch card was the key to cataloging millions of Jews, their occupations, addresses, demographics, etc., that allowed the Holocaust to be so efficient.
Not only were American corporations involved in supplying and teaching American technology to the Nazis, it was American thought regarding eugenics that formed the foundation of Hitler's policies, according to the author.
Rockefeller, Ford and U.S. universities early in the last century spread ideas about purifying populations by eliminating the weak and those considered mentally or physically defective, according to Mr. Black.
"Now is a good time to remind the world that the Holocaust would have always occurred with or without assistance from America," he theorized.
"But the assistance the Hitler regime did receive enormously magnified the astronomical dimensions and statistics of that genocide.
"Equally important, we must never deflect blame for the true perpetrators of the Holocaust: Hitler, the Nazis and Nazi supporters and henchmen throughout Germany and in many lands."
He concludes:
"Hitler did it. But Hitler had help. Nazi Nexus chronicles the type of indispensable help Hitler did receive.
"Above all, Nazi Nexus is a call to arms for young executives, emerging entrepreneurs, and reflective captains of industry to never again allow their corporate muscle, their technology, and their sheer business prowess to afflict innocent civilians." For more information, go to edwinblack.com.###
---
---

Dave Rogers




Dave Rogers is a former editorial writer for the Bay City Times and a widely read,
respected journalist/writer in and around Bay City.
(Contact Dave Via Email at carraroe@aol.com)

More from Dave Rogers
---
Send This Story to a Friend!
Letter to the editor
Link to this Story
Printer-Friendly Story View
---
--- Advertisments ---