Solar Energy Conference Set Oct. 15 at SVSU, $15 Million in Grants Offered
MEDC Manufacturing Diversification Strategy Involving Hundreds of Firms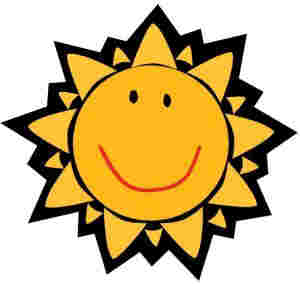 Solar Energy Conference Set Oct. 15 at SVSU
Michigan economic development agencies are staging a series of "Manufacturing Diversification Summits" and other regional meetings to reshape the manufacturing economy.
Some 200 meetings have been held over the past 18 months and state officials said the result has been about $350 million in new orders for manufactured goods.
On Thursday, October 15, Saginaw Valley State University will be hosting a Solar Energy Conference with market updates/ briefings.
Gov. Jennifer M. Granholm has announced that $15 million in American Recovery and Reinvestment Act (Recovery Act) funds are available to small manufacturing companies in Michigan looking to diversify and create jobs in renewable energy through the Michigan Clean Energy Advanced Manufacturing Initiatives.
"We are making a $15 million investment in Michigan's future by enabling small manufacturers to create jobs in high-growth renewable energy fields such as wind, solar, biomass, or geothermal industries," Granholm said. "This is one more step in our efforts to put Michigan's advanced manufacturing and research talent to work leading the nation in the emerging green economy."
The goal of this funding opportunity is to create new markets for Michigan's manufacturers, provide support to renewable energy original equipment manufacturers and Tier I suppliers, and create anchor companies to attract businesses to Michigan.
Requests for Proposal (RFP) applications will be accepted until August 14. Any for-profit manufacturing business physically located in Michigan with 500 or fewer full-time or equivalent employees is eligible to apply. A business that relocates to Michigan by the time of the award also will be considered eligible.
"We're looking for businesses that can produce renewable energy systems or the components such as turbines, blades, or solar technology. The projects must be able to be implemented immediately and contribute to the reduction of greenhouse gas emissions," said Stanley "Skip" Pruss, director of the Michigan Department of Energy, Labor & Economic Growth, which will oversee the application process.
The $15 million initiative is just the latest step in the Granholm administration's efforts to create jobs by growing the state's alternative energy economy.
In the last five years, Michigan has committed more than $1 billion to help alternative energy and advanced battery companies locate and grow here, including $700 million in advanced energy battery credits, $43 million in the innovative Centers of Energy Excellence program, and $370 million in tax incentives to attract and grow renewable energy companies.
Michigan's No Worker Left Behind initiative has more than 81,000 workers in job-training, and Michigan colleges and training providers have added or updated more than 9,000 educational programs so Michigan workers have skills to transition to good-paying jobs in fast-growing sectors like renewable energy manufacturing.
Please visit www.michigan.gov/energyofficeor call the Bureau of Energy Systems at (517) 241-6228 for a copy of the grant application or additional information on this grant opportunity.
Saginaw Future recently reported that the summit meetings have been drawing standing room only crowds across the state. About 600 persons attended summits in Troy and Grand Rapids earlier this year to hear about opportunities from experts in aerospace, defense, medical devices and alternative energy.
The Great Lakes Bay Region is organizing to meet the needs of the expanding global solar industry to position itself as a major hub of that field, according to Scott Walker, CEO of Midland Tomorrow, JoAnn Crary, president of Saginaw Future and Fred Hollister, president of Bay Future.
The region is also seeking legislative changes to enable communities to provide financial incentives to attract solar industries. Go to www.MiSolarAdvantage.com for more information.
Alternative Energy is a rapidly growing global market that is highly compatible with the core competencies and business structure of Mid Michigan durable-good manufacturers, producers and suppliers.
Some firms presently involved in the auto industry will be deployed into aerospace and medical fields, said Gavin Brown, MEDC aerospace consultant, and Thomas O'Mara, medical consultant. "We need to leverage strengths to expand into new sectors," said Mr. Brown.
Gov. Jennifer Granholm recently announced a $335 million initiative to attract battery manufacturers and make Michigan "the battery capital of the world."
Dr. Ann Marie Sastry, University of Michigan battery expert, said Michigan has the capital, infrastructure, workforce, resources, businesses and outstanding universities to become the battery capital. "If any region on earth can accomplish this difficult task it's us," she commented.
The Michigan Economic Development Corporation (MEDC) has identified 2,500 manufacturers that employ more than 25 employees each, with total combined employment in excess of 380,000. Many of these companies are at less than 50 percent capacity and unless new product lines and industries can be secured, 30 percent will eventually cease operations idling about 100,000 workers. More than 43 percent of these manufacturers are located in southeast Michigan and 5 percent of them are minority suppliers.
Many of these manufacturers have the ability to diversify sales into areas beyond their existing base. MEDC has designed and piloted a Michigan Manufacturing Diversification Strategy to address the needs and opportunities associated with the state's manufacturing base.
Areas targeted for diversification of the present manufacturing base include alternative energy areas such as wind energy, solar energy, advanced energy storage, water technology, along with life sciences, homeland security and defense and advanced manufacturing.
Doug Parks, MEDC new market development director, said the areas were identified during two years of research. He also noted the MEDC has begun to implement this strategy and will continue for the next several years.
The State of Michigan, led by the MEDC, plans to do the following as part of the initiative:
Help 400 manufacturing firms navigate through the diversification process during the program's first year.
Assist 100 firms in achieving quality systems certification in four new opportunistic markets.
Showcase Michigan's manufacturing talent at national events.
Create an online matchmaking database to connect Michigan manufacturers to national original equipment manufacturers (OEMs).
Most importantly, realize $1 billion in new multi-year contracts upon completion of the program's first year.
"We are here to help any company get access to new opportunities -- and there are many opportunities," said Eric Schreffler, new markets sector development manager for the MEDC.
---
---

Dave Rogers




Dave Rogers is a former editorial writer for the Bay City Times and a widely read,
respected journalist/writer in and around Bay City.
(Contact Dave Via Email at carraroe@aol.com)

More from Dave Rogers
---
Send This Story to a Friend!
Letter to the editor
Link to this Story
Printer-Friendly Story View
---
--- Advertisments ---