Local Job Picture Brightens with Battery-Driven U.S. Stimulus Plans
Up to 800 New Jobs Coming to Midland with $655 Million Dow Battery Plant
August 5, 2009 Leave a Comment
By: Dave Rogers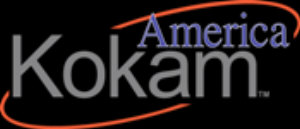 A $655 million battery plant in Midland is only part of a $2 billion United States initiative to catch up in production of lithium-ion battery cells.
The program is a key component of a goal to revitalize the sagging U.S. auto industry, a vital part of the economy of the Great Lakes Bay tri-county region.
Dow Kokam LLC's $161 million grant under the American Recovery and Reinvestment Act of 2009 will construct an 800,000 square foot facility in Midland, Michigan to produce advanced superior lithium polymer battery (SLPB) technology for the hybrid and electric vehicle markets.
The program involves 48 projects in 25 states aimed at making the U.S. competitive in a field now dominated by Japan, South Korea and China.
Kokam America Inc formed October, 2005, is a Lee's Summit, Missouri based corporation. The company markets a key power source product that was developed, designed and patented at its manufacturing facility in South Korea.
The key technology is a mature, state of the art, commercial off the shelf (COTS) secondary lithium polymer battery. This product is considered to be among the highest energy and power density batteries in the market today, delivering 20C continuous and 40C pulse on an ultra-high capacity cell.
The SLPB technology evolved from traditional Lithium-Ion (Li-Ion) technology with an advanced form of Lithium Polymer that uses thin film lamination in the manufacture of the plates. As part of the patents held by Kokam the folder-to-folder continuous manufacturing process is critical to the success of the SLPB. This technology provides two important improvements over conventional Li-ion technologies in the market today.
A flexible form factor using stacked type cell assembly that can be combined with folder-to-folder continuous production processes. This allows shortened evolution time from a developmental prototype cell to a large scale commercial production cell.
An improvement in safety is provided by the reduction in the physical impedance of the cell.
Kokam manufactures cells from as small as 6mAh to large capacity 240Ah, making Kokam the only battery company in the world to have the widest range of lithium polymer cells in production.
The $2.4 billion economic stimulus package is the largest investment ever in battery technology, President Barack Obama said recently in Indiana.
Companies associated with Ford, Chrysler and General Motors received more than $600 million on Wednesday to develop batteries for hybrid vehicles and electric cars.
The package of grants announced by the Obama administration is part of its "green" economy vision for U.S. energy independence.
The funding will "develop the next generation of fuel-efficient cars and trucks, powered by the next generation of battery technologies -- all made right here in America," said Obama, adding that he wants the United States to become a world leader in clean-energy vehicles.
"I don't want to just reduce our dependence on foreign oil and then end up being dependent on their foreign innovations," Obama said. "I don't want to have to import a hybrid car. I want to be able to build a hybrid car here."
The White House said states are receiving money are required to match the federal investment.
U.S.-based companies will receive $1.5 billion to produce batteries and components and expand battery recycling capabilities and $500 million to produce electric motors and drive train components. Another $400 million will go to test plug-in hybrids and all-electric vehicles.
Michigan, with 11 grants, was followed by Indiana with seven, officials said. Obama said the funds would help create "tens of thousands of jobs," particularly in the depressed manufacturing sector where Michigan was particularly hard hit.
The Midland facility will have capacity to manufacture 1.2 billion watt hours (Wh) of batteries annually, enough to power 60,000 fully electric or hybrid electric vehicles operating with an average 20 Kilowatt hour (KWh) battery pack (or equivalent to 240,000 battery packs with 5KWh capacity).
South Korea's LG Chem and a partnership between Johnson Controls Inc. and France's Saft have announced plans to build their first U.S. plants in Michigan to supply lithium-ion battery cells for hybrids and electric vehicles.
Johnson Controls will invest up to $1.7 billion in advanced battery manufacturing in Michigan, taking advantage of tax credits intended to lure production of technology seen crucial to the turnaround of the U.S. auto industry.
LG Chem, which plans to invest $200 million, is supplying batteries for General Motors Corp's (GM.N) Chevrolet Volt plug-in hybrid, a heavily-touted car slated to hit showrooms in late 2010.
Johnson Controls-Saft is planning a $220 million plant after winning a contract to build batteries for Ford Motor Co's (F.N) first plug-in hybrid due out in 2012.
Separately, U.S.-based A123 Systems, which is supplying batteries for a range of electric vehicles being developed by Chrysler LLC and China's SAIC, said it will locate its planned $600 million battery plant in Livonia, Michigan. The joint venture of Dow Chemical, Kokam America Inc and Townsend Ventures LLC also plans to invest $665 million for a lithium-ion battery plant in Michigan.
The State of Michigan will chip in $540 million in tax credits to the four companies, which will bring more than 6,600 new jobs.
Michigan's unemployment rate of 12 percent is the highest in the nation while Detroit's jobless rate of 22 percent is nearly three times the national average.
More than 400,000 jobs have been lost in the past year as automakers, parts suppliers and dealerships employed layoffs and cost cutting to survive a severe economic downturn.
---
---

Dave Rogers




Dave Rogers is a former editorial writer for the Bay City Times and a widely read,
respected journalist/writer in and around Bay City.
(Contact Dave Via Email at carraroe@aol.com)

More from Dave Rogers
---
Send This Story to a Friend!
Letter to the editor
Link to this Story
Printer-Friendly Story View
---
--- Advertisments ---