Labadie Pig Gig Celebrity Cook-off A Huge Success!
MyBayCity.com Paired With NBC25 Sweeps First Place!
August 9, 2009 Leave a Comment
By: MyBayCity Staff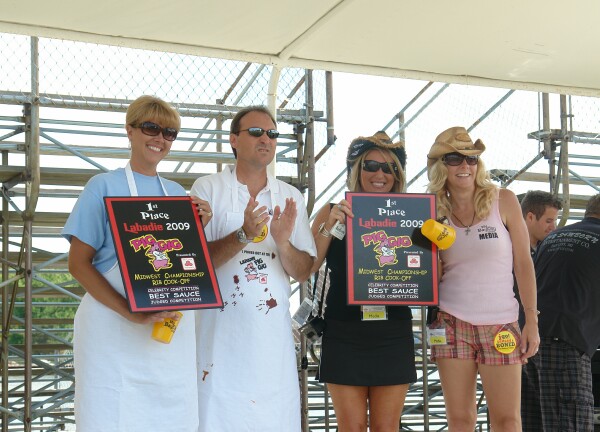 First place winners for Best Sauce in the Celebrity Cook-off Judged Competition went to Mark & Lisa Torregrossa (NBC25) along with Marlo Leveling & Julie McCallum (MyBayCity.com/TriCityBuzz.tv). Celebrities were teamed up with The BBQ Company from Phoenix AZ and Crime Stoppers as their charity!
(MyBayCity Photo by Stephen Kent)
Friday afternoon was host to thousands who came down to the Labadie Pig Gig to try some ribs during the annual Celebrity Cook-off! What a fabulous day it was. Every year, the public is invited to come down, taste the many vendors ribs and vote for their favorite!
Patrons were able to sample ribs made by local celebrities teamed up with BBQ competitors from around the Midwest. Some celebrities even made their own "Celebrity Sauce" to tempt patrons pallets!
MyBayCity.com/NBC25 was one of them and we are grateful not only to those that came out to support our cause, Crime Stoppers, but to the judges as well for picking our sauce as the 1st place winner!
This year we were paired up with NBC25 Chief Meteorologist, Mark Torregrossa and his beautiful wife Lisa and The Barbecue Company out of Phoenix Arizona to raise money for our charity, Crime Stoppers.
The Award Winning Barbecue Company has been doing business in the valley of the sun and throughout the Southwest since 1987. The Barbecue Company prides itself on providing traditional and nontraditional Southwest BBQ, as well as Regional and International Cuisine. We offer a warm and friendly atmosphere to our number one concern, the customer!
The Barbecue Company has repeatedly been the catering company of choice for catering for all occasions from large corporate functions to private parties. Providing Award Winning proprietary BBQ Sauces, Spices, and Rubs. Going a step further in providing a full BBQ Menu at our Grill & Café.
Since the opening of our Grill & Café in 1998, it has gained considerable notoriety as a terrific lunch spot for individuals working in the south Phoenix and Tempe areas. We would like to offer you our extensive catering knowledge, incredible menu selections, and our friendly service to make your next event something to remember!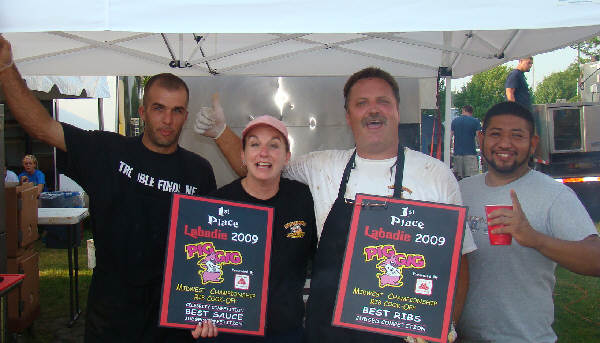 The owners of The Barbeque Company proudly display their winnings, taking home 1st place for Best Sauce AND 1st place for Best Ribs! Congrats!
(MyBayCity Photo)
CELEBRITIES THAT COMPETED THIS YEAR FOR CHARITY INCLUDE:
MyBayCity.com/Tri City Buzz TV - Marlo Leveling & Julie Munger-McCallum /Mark and Lisa Torregrossa NBC 25
THE MOOSE 94.5 - Jim Biggins & Jody K
WKCQ - John Richards / Andrew Lay To DineForOnlline.com
WHNN - Johnny Burke
WIOG - Mandi Martin
ABC 12 - John MacMurray / Brian Bailey - Joe FM
Bay City Times - Pati Lalonde, Mike Randolph / Art Lewis WSGW
WNEM TV 5 - Tia Uwing, Cindy Althoff
Mix 106.3 - "Fig" / Dante Toussaint - Hot 107.1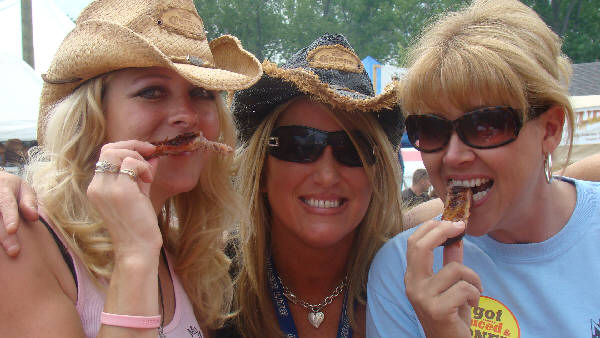 YUMMO! Julie McCallum, Marlo Leveling and Lisa Torregrossa enjoy a taste of the wild west!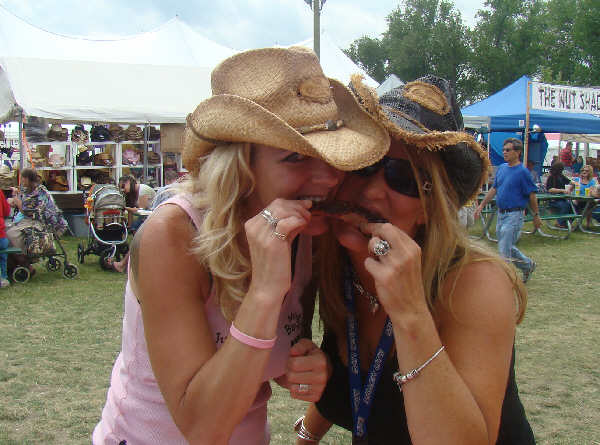 Julie McCallum and Marlo Leveling share the fruit of their labor!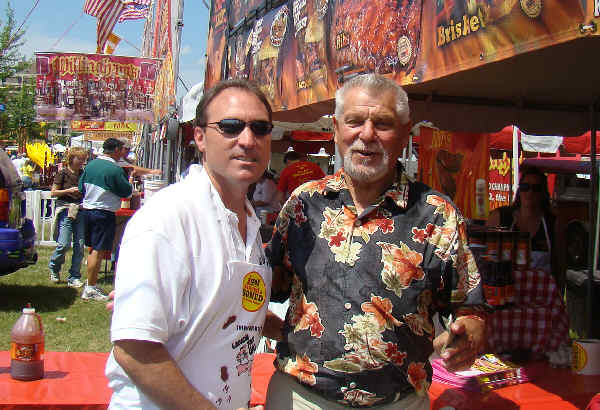 Mark Torregrossa and Art Dore enjoy a chat before chowing down some ribs!
(MyBayCity Photo)
It's just not the Labadie Pig Gig without the pig!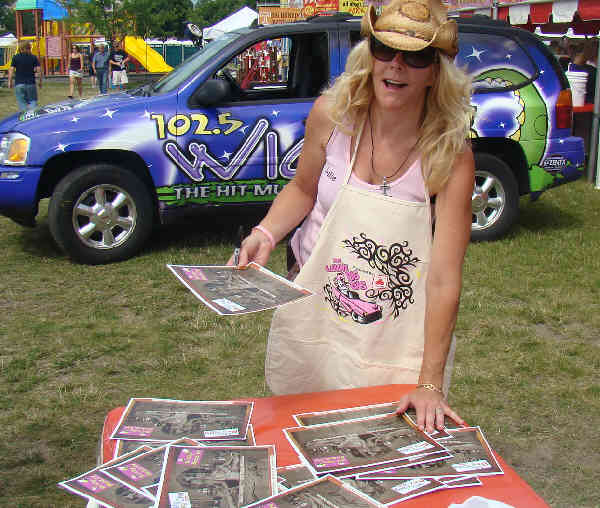 Julie McCallum signs autographs for the Tri City Buzz show personalized photographs!
(MyBayCity Photo)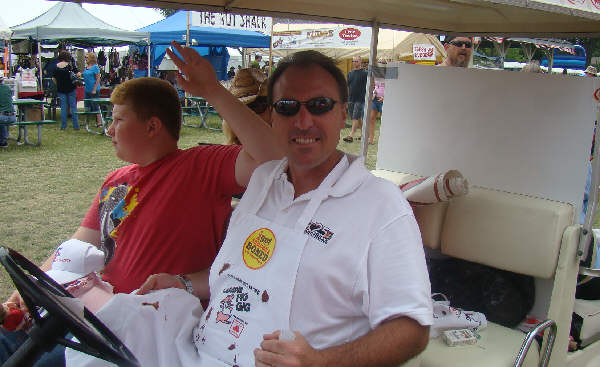 Caleb Pijaszek and Mark Torregrossa take a winning lap around the park!
(MyBayCity Photo)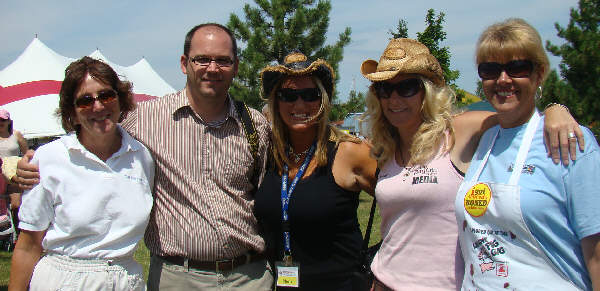 Pictured (L/R): Patti LaLonde & Mike Randolph (Bay City Times), Marlo Leveling, Julie McCallum (MyBayCity.com/TriCityBuzz.tv) and Lisa Torregrossa. Patti LaLonde also participated in the Celebrity Cook-off and won third place for the Boys and Girls Clubs of Bay County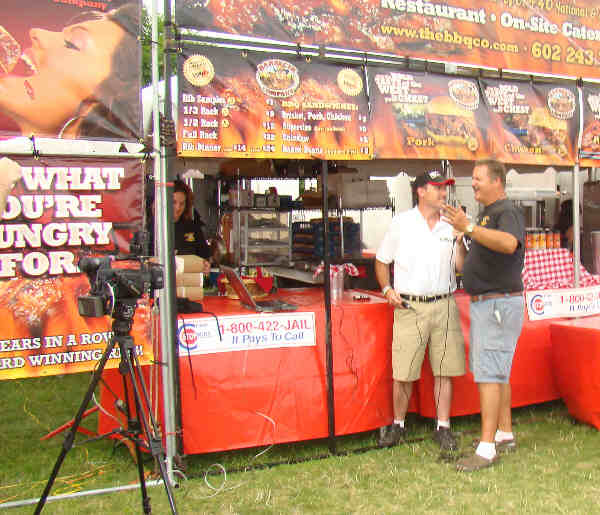 Mark Torregrossa, NBC25 Chief Meteorologist does his weather report live from The BBQ Company stand!
(MyBayCity Photo)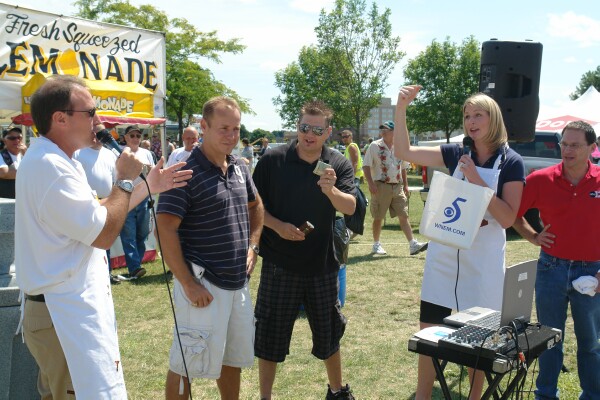 Mark Torregrossa from WEYI wrangles with WNEM's Cindy Althoff during the cook-off, each trying to entice tasters to visit their rib shack!
(MyBayCity Photo by Stephen Kent)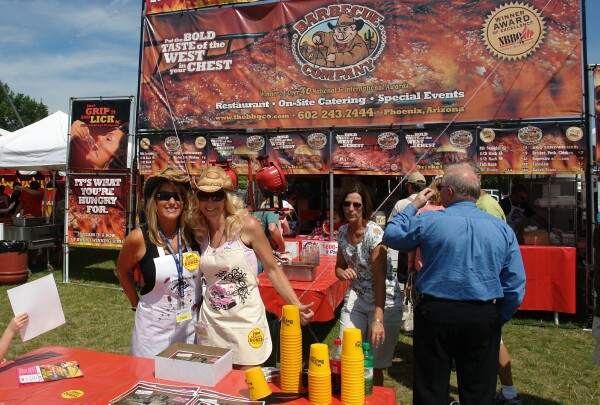 Marlo Leveling and Julie McCallum busy signing autographs and reeling people in to try The BBQ Company ribs during the hour long competition
(MyBayCity Photo by Stephen Kent)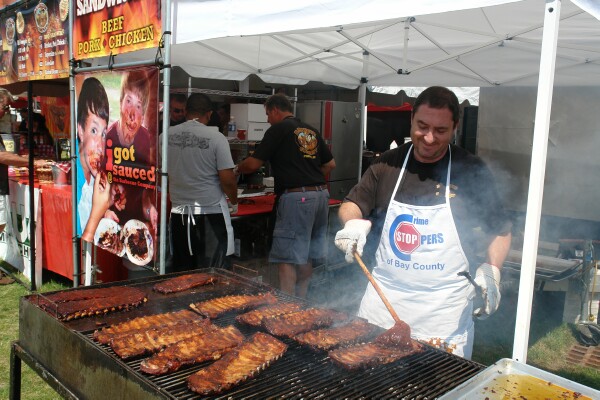 The BBQ Company hard at work in the hot sun Friday afternoon
(MyBayCity Photo by Stephen Kent)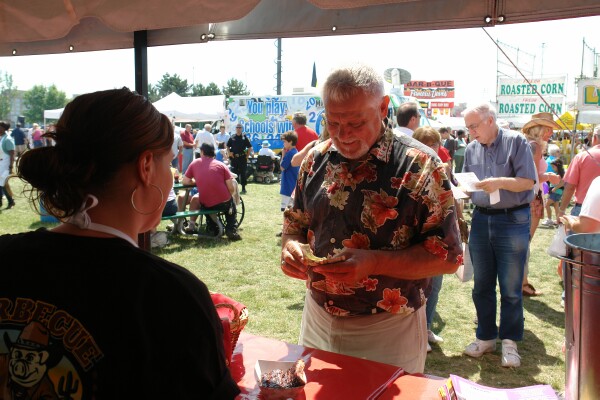 Yeah! We even enticed Art Dore to purchase and vote for our ribs, thanks Art!
(MyBayCity Photo by Stephen Kent)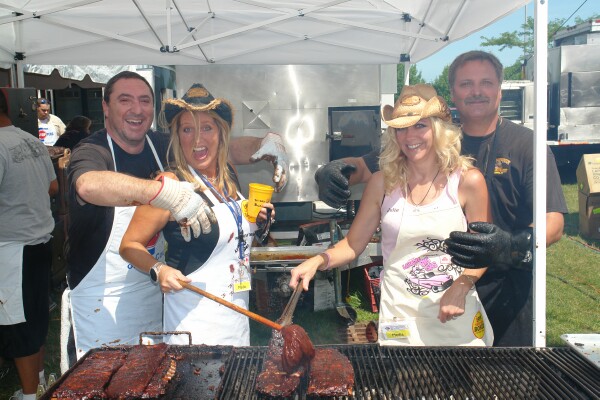 "Oh No, MORE SAUCE ON OUR APRONS?"
(MyBayCity Photo by Stephen Kent)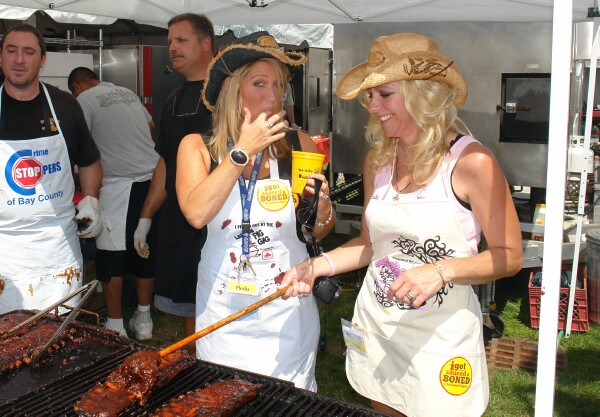 Marlo Leveling putting the BOLD taste of the WEST in her chest while Julie McCallum slaps on more sauce!
(MyBayCity Photo by Stephen Kent)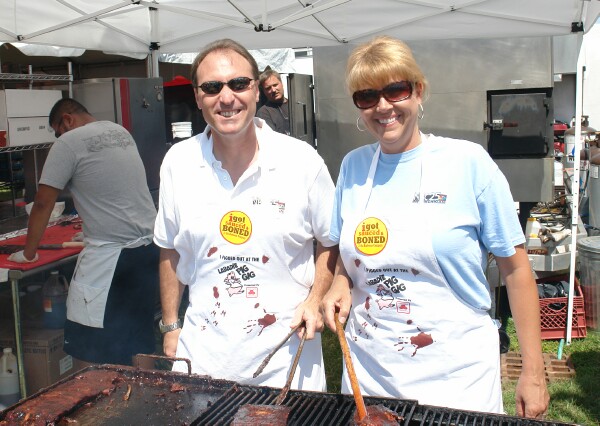 What an enjoyable day it was! Thanks Mark & Lisa Torregrossa!
(MyBayCity Photo by Stephen Kent)
---
---
---
Send This Story to a Friend!
Letter to the editor
Link to this Story
Printer-Friendly Story View
---
--- Advertisments ---