State Supreme Court Orders Release of Documents in MSU Privacy Case
Is Freedom of Information Law Government License to Withhold Information?
August 16, 2009 Leave A Comment
By: Dave Rogers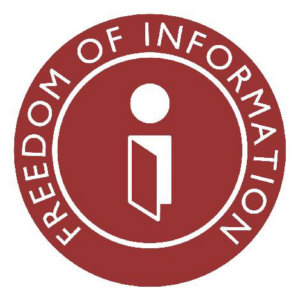 The Michigan Supreme Court has clarified an issue involving the news the public is allowed to know.
A recent ruling, as a legal precedent, may open the door to more local news becoming available to the public throughout the state.
The Michigan Freedom of Information Act not only provides public access to information, it excludes certain things from disclosure.
The issue has arisen in a dispute between the State News, campus newspaper serving Michigan State University, and the university itself.
The university was recently ordered to release some information on police reports about a 2006 assault on the campus.
The university has steadfastly maintained that release of information in the report would violate privacy rules.
Ingham County Judge Joyce Draganchuk, acting at the Supreme Court's direction, is allowing the university to censor some information in the police reports.
At the same time, the high court ordered Judge Draganchuk to release portions of the documents that it held were not exempt from the state Freedom of Information Act.
MSU officials have contended that police reports should not be public documents because they contain "private" information such as the names of those accused of crimes.
Even the later disclosure of such information in open court does not eliminate invasion of privacy, university officials have argued to the court.
A public body may (but is not required to) withhold from public disclosure certain categories of public records under the Freedom of Information Act. The following public records are exempt from disclosure under this act:
--Specific personal information about an individual if the release would constitute a clearly unwarranted invasion of that individual's privacy.
--Investigating records compiled for law enforcement purposes, but only to the extent that disclosure as a public record would do any of the following:
--interfere with law enforcement proceedings;
--deprive a person of the right to a fair trial or impartial administrative adjudication;
--constitute an unwarranted invasion of personal privacy;
--disclose the identity of a confidential source or, if the record is compiled by a criminal law enforcement agency in the course of a criminal investigation, disclose confidential information furnished only by a confidential source;
--disclose law enforcement investigative techniques or procedures; or
--endanger the life or physical safety of law enforcement personnel.
--Public records which if disclosed would prejudice a public body's ability to maintain the physical security of custodial or penal institutions occupied by persons arrested or convicted of a crime or admitted because of a mental disability, unless the public interest in disclosure under this act outweighs the public interest in nondisclosure.
--Records which if disclosed would violate the Family Educational Rights and Privacy Act of 1974 (primarily student records).
--Records specifically exempted from disclosure by another statute.
--A public record or information which is furnished by the public body originally compiling, preparing, or receiving the record or information to a public officer or public body in connection with the performance of the duties of that public officer or public body, if the consideration originally giving rise to the exempt nature of the public record remains applicable.
--Trade secrets or commercial or financial information voluntarily provided to an agency for use in developing governmental policy.
--Information subject to attorney-client privilege.
--Information subject to other privileges such as counselor-client and those recognized by statute or court rule.
--Pending public bids to enter into contracts. --Appraisals of real property to be acquired by a public body.
--Test questions and answers, scoring keys and other examination instruments.
--Medical, counseling or psychological facts which would reveal an individual's identity.
--Communications and notes between and within public bodies of an advisory nature to the extent that they cover other than purely factual materials and are preliminary to a final agency determination of policy or action. This exemption shall not apply unless the public body shows that in the particular instance the public interest in encouraging frank communication between officials and employees of public bodies clearly outweighs the public interest in disclosure.
--Law enforcement communication codes and employment plans unless the public interest in disclosure outweighs the public interest in nondisclosure.
--Information which would reveal the location of archaeological sites.
--Product testing data developed by agencies buying products where only one bidder meets the agency's specifications.
--A student's college academic transcript where the student is delinquent on university loans.
--Records of any campaign committee including any committee that receives moneys from a state campaign fund. (These records are open to the public under Public Act 388 of 1976).
--Public records of a police or sheriff's agency where disclosure would identify an informer, or undercover agent, or reveal the home address, telephone number of an officer or agent, or disclose personnel records of law enforcement agencies.
--Records pertaining to an investigation of a health care professional conducted by the Department of Consumer and Industry Services pursuant to the Public Health Code before a complaint is issued.
--Records of a public body's security measures.
--Records relating to a civil action in which the requesting person and the public body are parties.
--Records that would disclose the social security number of an individual.
--Applications, including letters of recommendation and references, for president of an institution of higher learning if the records could be used to identify the candidate. However, records pertaining to persons identified as finalists, except letters of recommendation and references, are not exempt. ###
---
Government Article 4131
---

Dave Rogers




Dave Rogers is a former editorial writer for the Bay City Times and a widely read,
respected journalist/writer in and around Bay City.
(Contact Dave Via Email at carraroe@aol.com)

More from Dave Rogers
---
Send This Story to a Friend!
Letter to the editor
Link to this Story
Printer-Friendly Story View
---
--- Advertisments ---