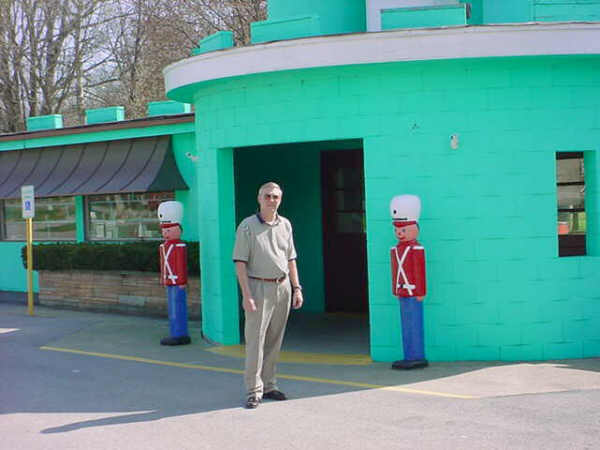 Rodger Cederberg awaits a flood of visitors outside his amusement park, opening May 8 for the 46th season.
---
Deer Acres Kicks Off 15 Special Events with Exotic Animal Exhibit May 8-9
Rodger Cederberg Looks for Best Year Yet, Topping 30,000 Annual Visitors
      "Whoo...whoo!" The little train chugs around the track at Deer Acres, an authoritative voice exclaiming things like "watch out for the alligator!"
      It's a trial run of the C.P. Huntington Express, and engineer Chris is enthusiastic, ready to start taking kids rides through the Enchanted Forest for what will be the 46th season at the Pinconning area amusement park.
      Rodger Cederberg, owner of Deer Acres Storybook Amusement Park, hovers around the grounds, directing workers as they spruce up, paint up, clean up for the coming season beginning Mother's Day weekend, May 8-9.
      Cederberg is especially proud of the many carved figures like soldiers, children, animals, etc., painstakingly carved by his mother, Eleanor, from Styrofoam for the opening of the park in 1959 with his father, Ernest, in charge. Even his then 92-year-old grandfather, Bill Watson, worked on the figures, putting about 300 coats of rubber on the lifesize soldiers to make molds for concrete replicas.
      Some of the rides and arcade games came from the old Tony's Amusement Park near Bay City State Park and will be familiar to visitors who visited Tony's in the past.
      The peacocks are preening, the llama is practicing its friendly llama routine with a passerby, monkeys are performing acrobatic tricks and a wild-looking Scottish Highlander cow is shaking its shaggy mane in preparation for scads of photographers. English, German and Japanese deer are rousting about their pens, ready to greet many interested visitors. White swans scoot around the lake as the train passes, puffing up their wings at Tom Sawyer and Huck Finn, Peter Pan and Wendy, Captain Hook, Hansel and Gretel and other familiar storybook characters.
      Cederberg expects this year to be the best ever, exceeding the usual 30,000 visitors. Why? A discount program offered local residents, special events and the high price of gasoline, prompting Michigan residents to stay closer to home and visit nearby attractions.
      "This was the dream of my folks 46 years ago -- to have a place for people to get out of the city and relax and have fun," said Cederberg, waving his hand across his empire of the imagination. His dad, Ernest, had been operator of Cederberg Dairy and wanted to do something different. Deer Acres was the fruit of his dream and he and Eleanor put their hearts and souls into it, the current amusement park empresario recalled with fondness.
      The Whispering Pines Animal Kingdom exotic animal exhibit May 8-9 will kick off the season, bringing white tigers, monkeys, and other animals in to thrill the kids. The wild animals will return June 19-20 and July 11.
      Science Discovery Tropical Rainforest Exhibitwill come in June 26-27, July 10, 17-18 and 31 and Aug. 1, 14-15.
      The immensely popular cartoon character SpongeBob SquarePants will slide in for a photo shoot from 12-3 p.m. July 3 sponsored by Forward's Shell Convenience Stores.
      Dean Arbour Ford & Jeep of Pinconning will present the 4th Annual Classic Car Show on July 18, with $10 registration fee providing free entry to Deer Acres for the entire family.
      A tractor show with free entries for all tractors is on tap Aug. 28. the 2nd annual Fall Outdoor Show & Sale is a go for Sept. 11 featuring Forward Shell Corp., Hoyle's Marina, Linwood Cycle Sales, Batschke Greenhouse Flowers & Gifts and many more, according to Cederberg.
      After the first ticket at the regular price, $9.75 for adults, $7.75 for children, or the reduced prepaid price of $5 for adults and $4 for children, a ticketholder can return as many times as desired for $2 per person per trip.
      "These reduced prices take us all the way back to 1988," smiles Cederberg. "With all of our special events, which have no added cost, and return visits at just $2, we feel that Deer Acres is set for a great 2004."
      More information is available on the
Deer Acres
website .
Below:(Left)Llama poses for photographer;(Right)Scottish Highlander cattle look ferocious but are placid show-offs.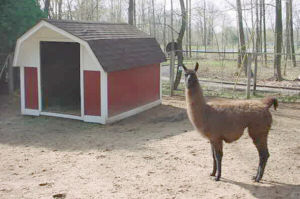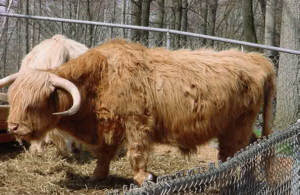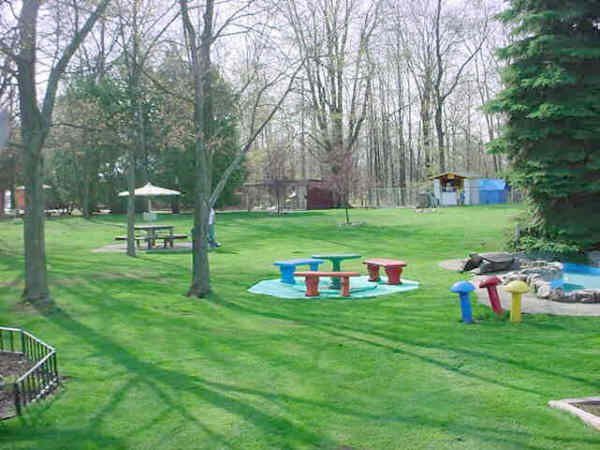 The Park at Deer Acres - A great Place for the Family to Spend A Day
---
---
---

Dave Rogers




Dave Rogers is a former editorial writer for the Bay City Times and a widely read,
respected journalist/writer in and around Bay City.
(Contact Dave Via Email at carraroe@aol.com)

More from Dave Rogers
---
Send This Story to a Friend!
Letter to the editor
Link to this Story
Printer-Friendly Story View
---
--- Advertisments ---