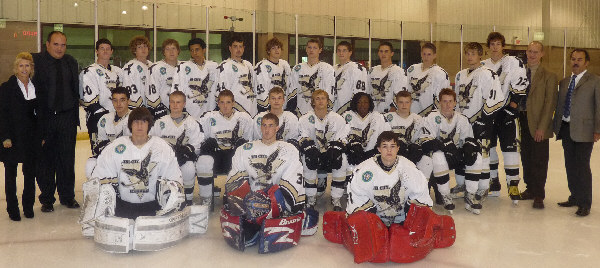 Tri City IceHawks Opening Night
(Photo By Julie McCallum)
---
Tri City IceHawks Opening Weekend
Support The IceHawks at Bay County Civic Arena - See Season Schedule
September 13, 2009 2 Comments
By: Julie McCallum, Entertainment Editor
It was the opening game of the season for the Tri City IceHawks Jr. Hockey Team on Friday night September 11, 2009.
The Hawks spent the weekend battling against the visiting Wisconsin Rampage with games on Friday, Saturday and Sunday at the Bay County Civic Arena on Euclid in Bay City.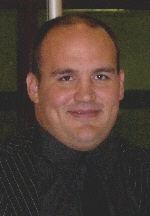 The IceHawks lost on Friday, 8-4 but bounced back on Saturday to take a 3-2 win in overtime. Seth Vandersypen played well on Saturday and got the tieing goal and Caleb O'Brian netted the winning goal against the visiting Wisconsin skaters.
About Sunday's game, IceHawk Head Coach
Jeff Worlton (right)
said, "Our team played well. We out-shot the other team but came up a little short in the end." Final score on Sunday was 3 to 2 (Rampage)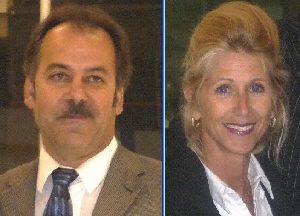 (Left) Owners, Art Jr. and Collen Dore, of the Tri City IceHawks,
are happy to move the team to Bay County this season, and hope to see the community come out and support the team!
(Above Video footage from Friday, September 11, 2009 game 1)
Photos & Film Footage by Julie McCallum and Sally Mayhew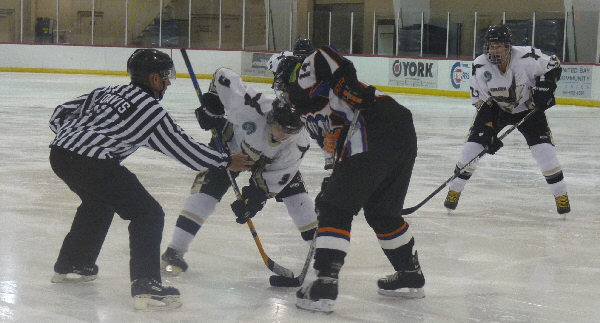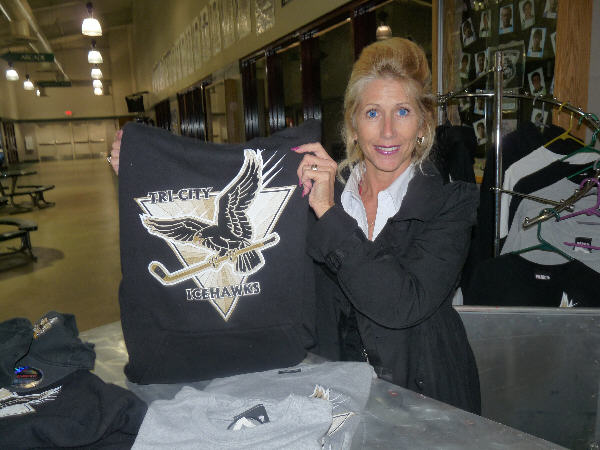 Colleen Dore, holds up Tri City IceHawks fan Gear!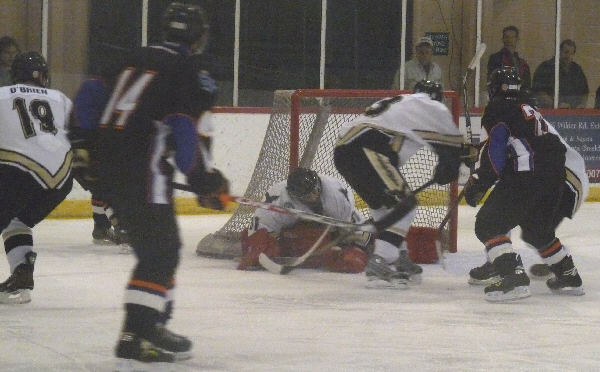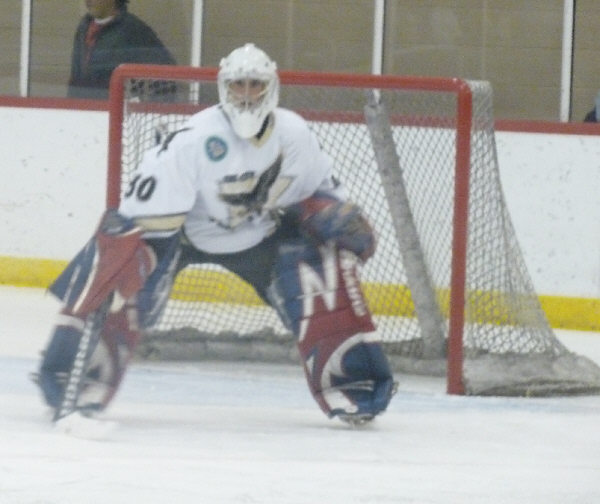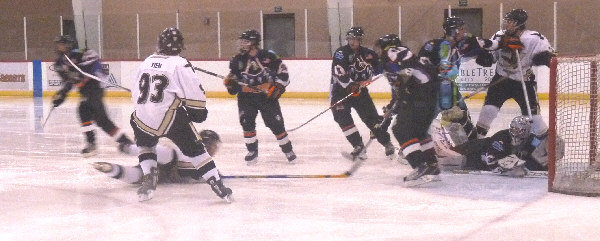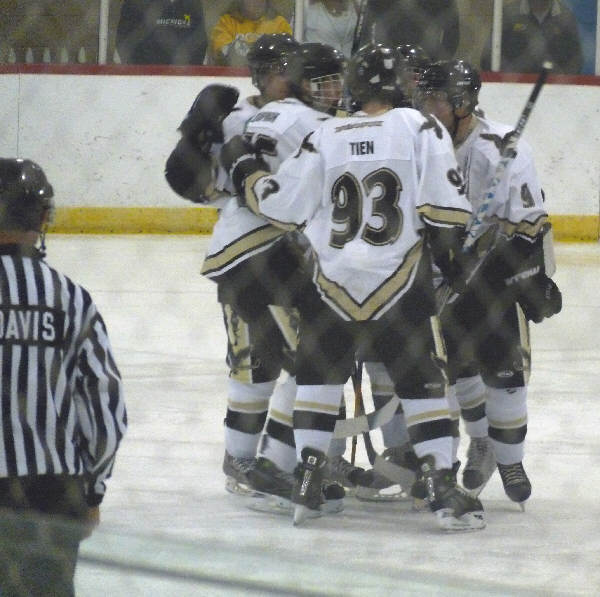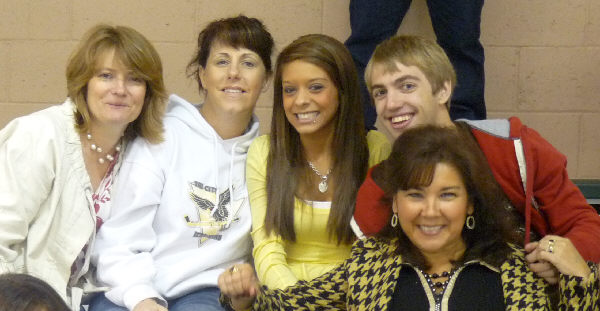 (Above) ICEHAWK FANS: Lisa Orlando, Kelly Conner, Kelly Haertel, David Ludwig, Deanne Ledesma.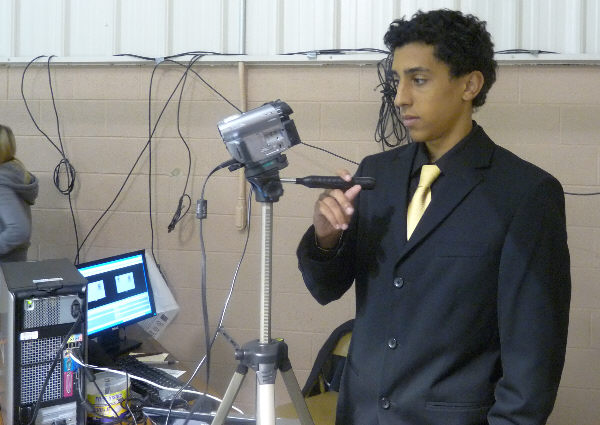 (Above) Jae Pennicooke #5 (defense) films the game. Pennicooke is 15 years old, and is the youngest on the team.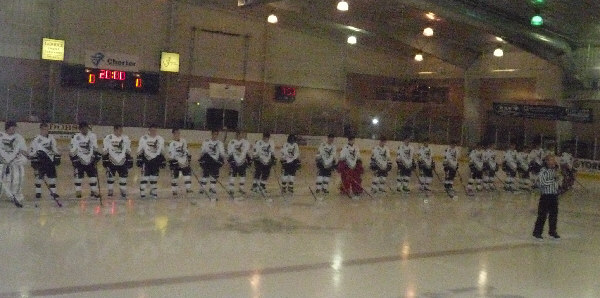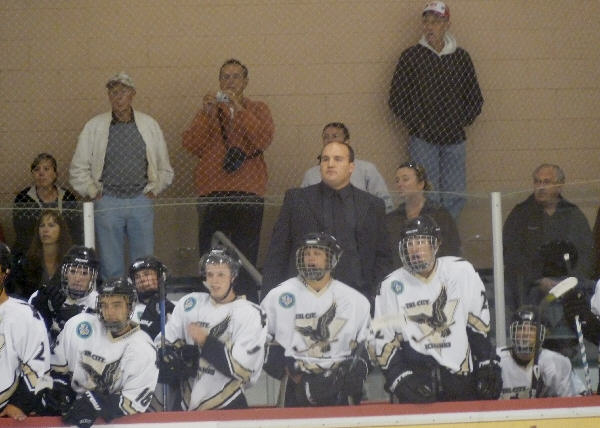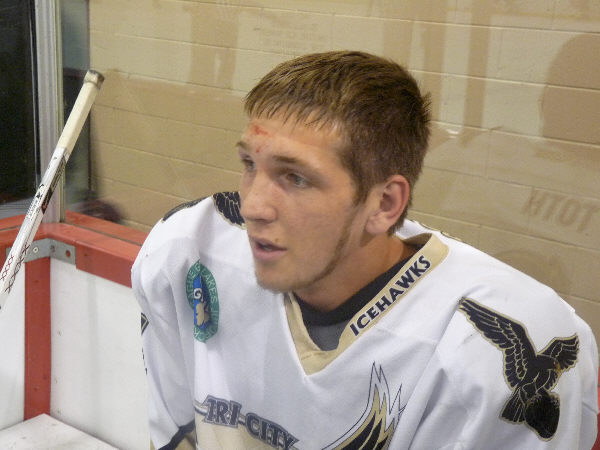 (Above) Jon Toth waits in the penalty box.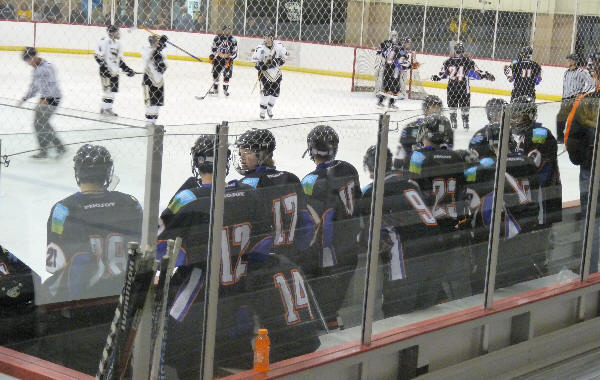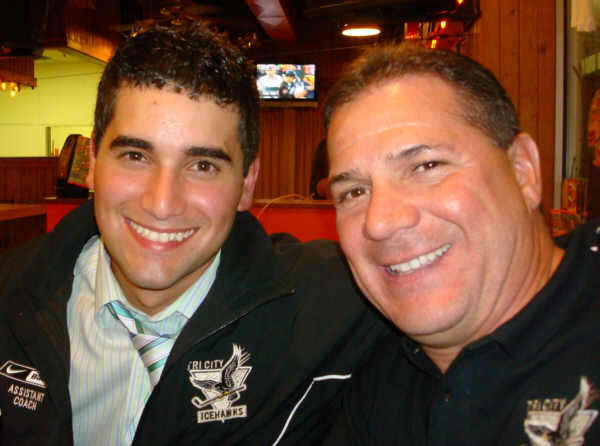 (Above) Scott Santillian and Joe Ledesma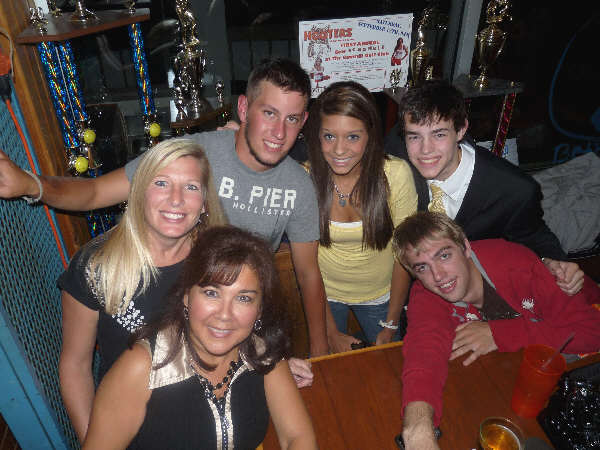 (Above) Deanne Ledsema, Sally Mayhew, Zac Macleod, Kelly Haertel, Austin Willenborg, David Ludwig, catch a bite after the game, where else but HOOTERS!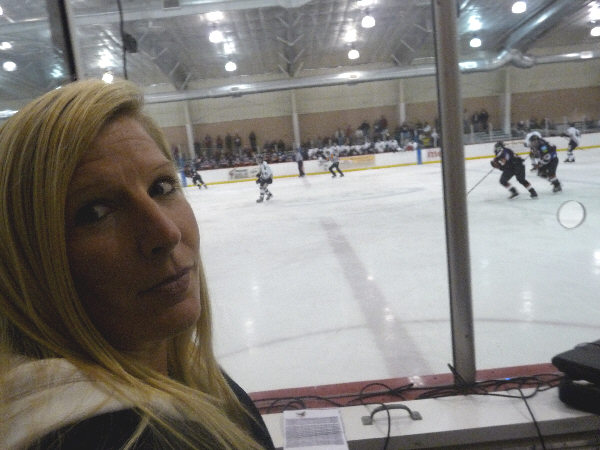 Photos & Film Footage by Julie McCallum and Sally Mayhew
(Mayhew pictured above)
(Editor's Note)
MyBayCity's Entertainment Editor would like to thank "Key Grip" Sally Mayhew for her assists.
---
"The BUZZ" - Read Feedback From Readers!
Sally Says: On September 14, 2009 at 12:05 AM

Julie glad I could be of assistance,anytime you need me for hockey or anything just call! I had a blast working with you at the game!!! Those are some great shots and videos :-)..... Sally
dmledesma Says: On September 14, 2009 at 07:07 AM

Julie, it was great that you were there for the home opener at the BCCA! This is a great opportunity for hockey fans young and old to come out and support these young men as they continue in their career. We had a fabulous time at the game as usual. We hope to see you and Sally there for the next home game to keep the community apprised as to how the team is doing. Deanna
---
---
Send This Story to a Friend!
Letter to the editor
Link to this Story
Printer-Friendly Story View
---
--- Advertisments ---