Mother's Day - What It All Means
Things About Mother's Day That You Might Not Know
May 9, 2004 Leave a Comment
By: O. J. Cunningham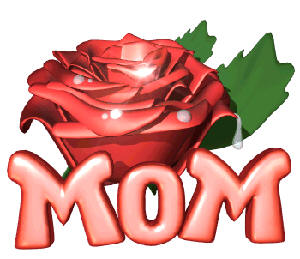 Mother's Day Insight . . .
One day, a little girl is sitting and watching her mother do the dishes at the kitchen sink.
She suddenly notices that her mother has several strands of white hair sticking out in contrast to her brunette hair.
She looks at her mother and inquisitively asks, "Why are some of your hairs white, Mom?"
Her mother replied "Well, every time that you do something wrong and make me cry or unhappy, one of my hairs turns white."
The little girl thought about this revelation for a while and then asked, "Momma, how come all of grandma's hairs are white?"
History of Mother's Day
Mother's Day in the United States was first proclaimed in 1870 in Boston by Julia Ward Howe, and Howe called for it to be observed each year nationally in 1872.
As originally envisioned, Howe's "Mother's Day" was a call for Pacifism and disarmament by women. Early "Mother's Day" was mostly marked by women's peace groups. A common early activity was the meeting of groups of mothers whose sons had fought or died on opposite sides of the American Civil War.
In 1907 Mother's Day was first celebrated in a small private way by Anna Jarvis in Grafton, West Virginia, to commemorate the anniversary of her mother's death two years earlier on May 9, 1905. Jarvis's mother, also named Anna Jarvis, had been active in Mother's Day campaigns for peace and worker's safety and health.
The younger Jarvis launched a quest to get wider recognition of Mother's Day. The celebration organized by Jarvis on May 10, 1908 involved 407 children with their mothers at the Andrew's Methodist Church in Grafton. The following campaign to recognize Mother's Day was financed by clothing merchant John Wanamaker. As the custom of Mother's Day spread, the emphasis shifted from the pacificism and reform movements to a general appreciation of mothers.
The first official recognition of the holiday was by West Virginia in 1910.
A proclamation designating the second Sunday in May as Mother's Day was signed by U.S. president Woodrow Wilson on May 14, 1914.
A tradition calls for the wearing of carnations on Mother's Day—a red one if one's mother is alive, and white if she has died.
And Still More Mother's Day Trivia
81% of women 40 to 44 years old are mothers. In 1980, 90 percent of women in that age group were mothers.
67% of women in Kentucky, ages 15 to 44, are mothers. This is among the highest rates in the nation. The national average is 57 percent.
11% of women end their childbearing years with four or more children, compared with 36 percent in 1976.
24.8 is the median age of women when they give birth for the first time - meaning one-half are above this age and one-half are below. The median age has risen nearly three years since 1970.
A woman becomes pregnant most easily at the age of eighteenor nineteen, with little real change until the mid twenties. There is then a slow decline to age thirty-five, a sharper decline to age forty-five and a very rapid decline as the women nears menopause.
The odds of a woman delivering twins is1-in-33. Her odds of having triplets or other multiple births was approximately 1-in-539.
In humans, most multiple births involve twins - about once in every thirty-three births. By contrast, triplets naturally occur about once in every 7900 births and quadruplets about once in every 705,000 births.
August is the most popular month in which to have a baby, with more than 360,000 births taking place that month in 2001.
Tuesday is the most popular day of the week in whichto have a baby, with an average of more than 12,000 births taking place on Tuesdays during 2001.
---
---

O. J. Cunningham




O. J. Cunningham is the Publisher of MyBayCity.com. Cunningham previously published Sports Page & Bay City Enterprise. He is the President/CEO of OJ Advertising, Inc.

More from O. J. Cunningham
---
Send This Story to a Friend!
Letter to the editor
Link to this Story
Printer-Friendly Story View
---
--- Advertisments ---