(MyBayCity Photos By Julie McCallum)
---
Stables Michigan Idol Prepares For 'Finals' Week
All The Fun and Excitement Continues For A New Segment Starting Dec 3, 2009
November 15, 2009 3 Comments
By: Julie McCallum, Entertainment Editor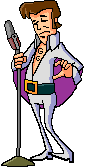 One winner will be chosen at the Stables Michigan Idol Contest on Thursday, November 19, 2009. Contestants have been battling it out each Thursday for the past ten weeks.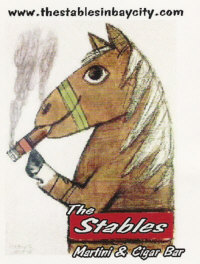 Winner receives a cash prize and a spot as opening act for an upcoming concert at the Prime Event Center in Downtown Bay City.
Then, Michigan Idol takes a break for the week of Thanksgiving and then another 11 week segment will begin on Thursday, December 3, 2009.
Michigan Idol Judge, Tommy Anderson, said he really enjoys the competition. "Each round brings out so much talent that would have gone unheard had it not been for The Michigan Idol competition here at the Stables," Anderson said.
"There are a few contestants who are tops in my mind - and each one has certain subtleties they bring to the stage, but (next) Thursday's tabulation from the scores we give each week will determine the winner, Anderson went on to say."
Online voting totals through Friday night have Jessi Carrick leading th way with 23.83% of the votes. Jade Cook is right behind in second place.
The rest of the top ten vote-getters through Sunday night (November 15, 2009, 7:45pm) are: (Over 15,000 votes have been counted.)
23.83% Jessi Carrick
22.56% Jade Cook
18.09% Erick Whitford
8.70% Taylor Vitany
4.73% Devin Snider
3.36% Ramanda Cavenaugh
2.02% Deanna Cooper
1.96% Tony Clark
1.96% Chuck Kirkbride
1.92% Geno Cummings




(Video footage & Production by Julie McCallum - Entertainment, MyBayCity.com)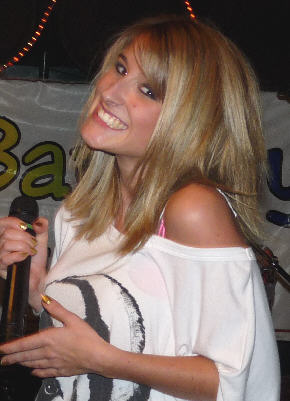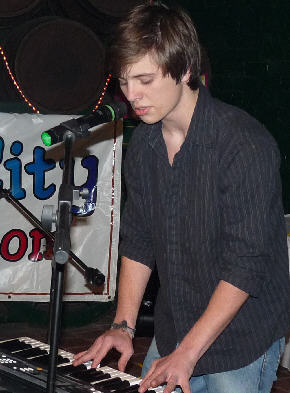 (Above Left) KATE GEMBROWSKI (Above Right) JADE COOK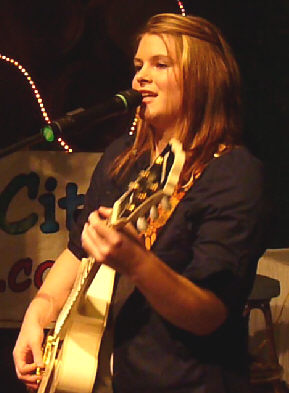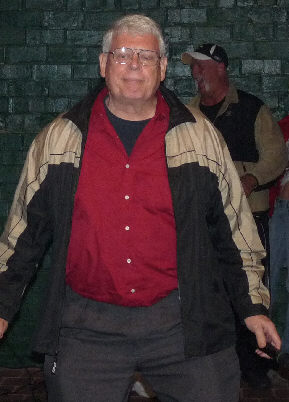 (Above Left) JESSI CARRICK(Above Right) CHUCK KIRKBRIDE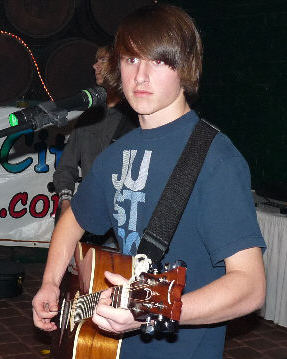 (Above Left) TOMMY HILLFIGA(Above Right) ERICK WHITFORD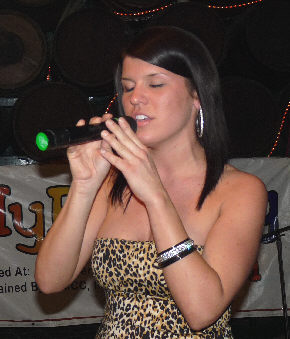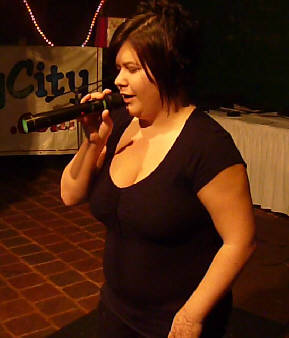 (Above Left) KRISTINA FLEMMER(Above Right) MARIAH SIMONE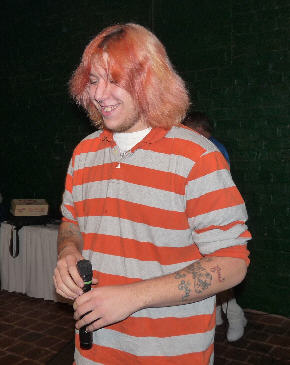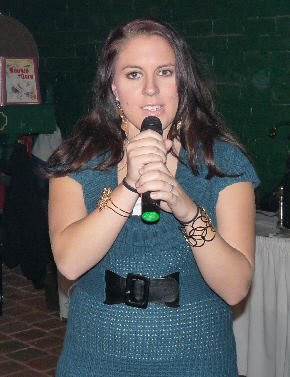 (Above Left) DEVIN SNIDER (Above Right) CAITLYN NEIMAN






(Above) WARM UPS - Michigan Idol Judge Tommy Anderson playing guitar "Maggie Sue" found in the back of a truck at the Mustang Lounge in Jersey. (Don't let the name fool ya!)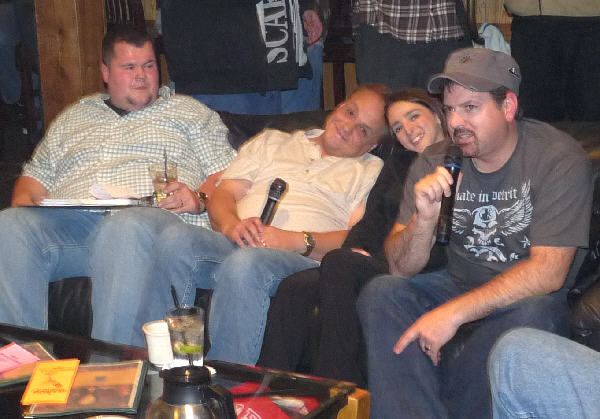 (Above) Michigan Idol Judges (L/R) Josh Sharrow, (Impact Sound Entertainment), Tommy Anderson (Infinity & Paisley FOGG Bands) and George Lynch (Charter Media).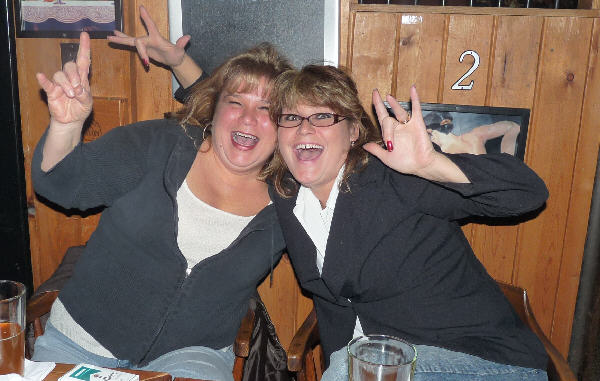 (Above) Showing their support of contestant Kristina Flemmer are Sharyle Flemmer and Kymm Lavere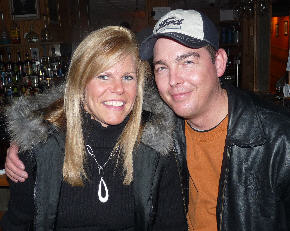 (Above Left) Denise & Steve Armstrong. Armstrong is a former judge of the competition as well Michigan Idol winner in 2007 and a member of the 25 cent Beer Band (Above Right) Stables Manager, Penny Warner announces a Celebrity Impersonator Contest on Tuesday, November 24, 2009 at the Stables Martini & Cigar Bar. Look for more info this week on MyBayCity.com!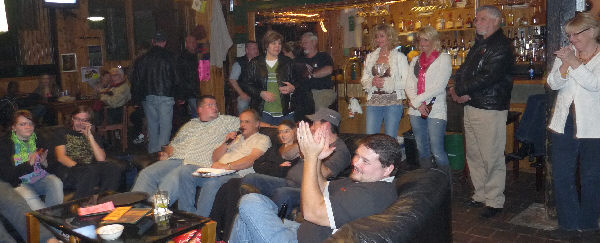 MICHIGAN IDOL IS SPONSORED BY:

---
"The BUZZ" - Read Feedback From Readers!
Anonymous Says: On November 20, 2009 at 12:28 AM

It is way too bad that this Michigan Idol had to be determined by "hotness", not talent. Next time try and get a female judge in there so the competiton can be fair. It's pretty sad when a minor that sings karaoke and flirts with the judges before the competiton beats a girl who writes her own songs and mezmerizes the audience. Jessi had way more talent than anybody there and it's too bad that the judging was rigged. Proof is when the one judge said to Tommy that he could tell that he wanted to change his score tonight after Jessi was done, which meant he wrote it down even before Jessi finished her song. I even think Hillfigga should've been number two.
neuroassist1960 Says: On November 22, 2009 at 04:40 PM

I only made it to the last idol finals, however I would have to agree that a female judge would have been nice to hear what she thought as well. Maybe, once a contestant "wins" they should not be allowed to enter the contest again?
Anonymous Says: On November 27, 2009 at 07:51 PM

I honestly think that the best performer won. She has worked harder than anyone else and has put more time and effort into this competition than anyone else. So no one really has room to talk.
---
---
Send This Story to a Friend!
Letter to the editor
Link to this Story
Printer-Friendly Story View
---
--- Advertisments ---