Are You A Creeper?
Do you fit this description?
November 17, 2009 Leave A Comment
By: Julie McCallum,
Senior Staff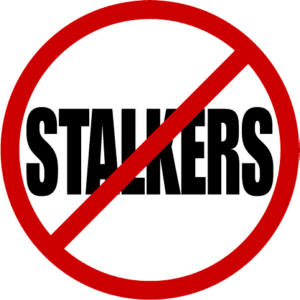 Lately facebook has been creeping me out . . . although it may seem like a fun place to catch up and keep in touch with friends, and . . . I often use it for publicity on current events.

There are a lot of weird things that go on, that I don't normally think about . . . or even pay attention to. Here are just a couple to name a few . . .
FACEBOOK CREEPER:
Someone who uses facebook but is looking at other peoples profiles, going through their pix, reading their messages. It's a little like stalking.
People who take advantage of the new facebook layout to try and be part of other people's lives, a.k.a, read wall-to-walls, look at pictures, and comment on everything.
Someone who looks at people's pictures and wall posts even if they have never talked to them before in their life.
FACEBOOK STALKER:
Someone who is obsessed with someone else and stalks them on facebook. Not always traceable or noticeable, but clues are: wall posts replying to every status update, viewing every posted picture of the stalked, etc...
A person who spends large amounts of time on facebook looking at other people's profiles. often browsing photos, walls (or wall-to-walls), groups, or recent activity posted on the stalked person's mini-feed.
An individual who secretly looks up people on facebook, going through albums, comments and personal information to piece together a picture of this person. Potentially developing into an obsession.
Above definitions from: Urban Dictionary
YIKESSSSSSSS Makes you think twice about being on facebook, but this is why you have the capability of blocking certain people from your wall and info.
I think I may look into this a little further, personally I don't accept people as 'friends' unless I know them. laff.. makes sense.
Unless I guess if you wanted to get to know them. But thats where it might start being a little creepy.
AND . . . Recently . . . I heard someone only joined facebook . . . so they could look at my wall!!! OMG!!!
On the UP-side,
I have some friends who really make my day or crack me up with their comments . . . that is priceless!!
There is literally hundreds of stereotype definitions
HERE
---
Columns Article 4378
---
---
Send This Story to a Friend!
Letter to the editor
Link to this Story
Printer-Friendly Story View
---
--- Advertisments ---