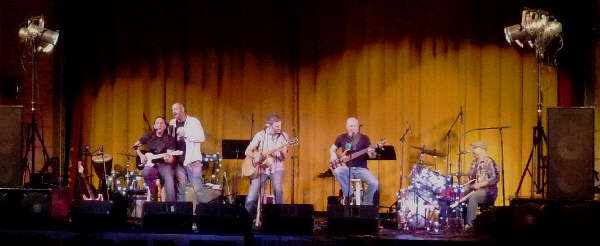 (MyBayCity Photos By: Julie McCallum)
---
Over 500 Strong Fill The Bay City State Theater
For Verve Pipe Reunion
Bacigalupo, State Theater said, "They Brought the House Down"
November 29, 2009 Leave a Comment
By: Julie McCallum, Entertainment Editor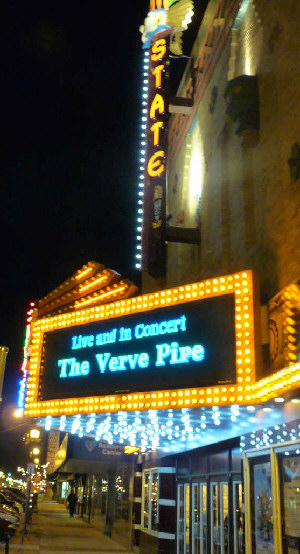 Michigan native, Brian Vander Ark Returned to the Bay City State Theater this time around to reunite with The Verve Pipe in a reunion concert. The Reunion concert sent many back into time but also featured the release of their new 'Family Album'
Over 500 fans filled the Downtown Bay City State Theater on Saturday, November 28, 2009. Mike Bacigalupo, Executive Director of State Theater was pleased with the turn out and the concert.
Bacigalupo said, "They Brought the house down with their songs from their new 'Family Album' as well as their biggest hit 'The Freshman'."
Massive success and its aftermath have sent many artists into oblivion, forever trying to recapture the moment when the world first bowed at their feet. That moment came for Brian Vander Ark when, as the lead singer and principal songwriter for The Verve Pipe, he sold more than 3 million albums worldwide and produced a string of hit singles, including the #1 song 'The Freshmen', which was the encore at the almost sold out theater.
With sales of three million albums worldwide and a reputation for spectacular live performances, the genesis of The Verve Pipe can be traced back to the early 90's, when lead singer Brian Vander Ark and drummer Donny Brown, members of two rival Michigan bands, joined forces.
After the additions of lead guitarist AJ Dunning (later replaced by Dan Matheny) and keyboard/percussionist Doug Corella, The Verve Pipe quickly garnered a following for its textured rock songs distinguished by inventive arrangements, soul-searching lyrics and layered vocals.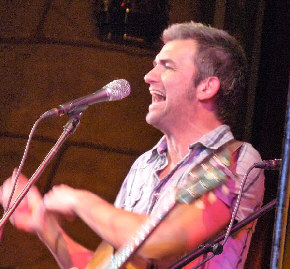 In 2005 Lead Singer
Brian Vander Ark (Left)
went out on his own, sold all his possessions, hit the road and released his acclaimed debut solo CD, Resurrection. This inspired collection of original songs recalls an era when artists were not afraid to express their hearts direction and soul's design. Vander Ark continues that commitment with the release of his latest solo CD, Angel, Put Your Face On. Both earnest and reflective, this music once again takes an intimate look at life while exploring themes of family, love and loss.His journey has resulted in a lyrical, engrossing collection of songs wrought from an experience that many have dreamed of but few have faced. On the way, Brian rediscovered his love for performing and now revels in a freedom that few can claim as he travels the road playing his songs and connecting with audiences.
After Vander Ark's tour with the Verve Pipe, he will again continue with his solo career with a performance on December 4th in 2010 and return to the Bay City State Theater.
(Video Production by Julie McCallum, MyBayCity.com Entertainment)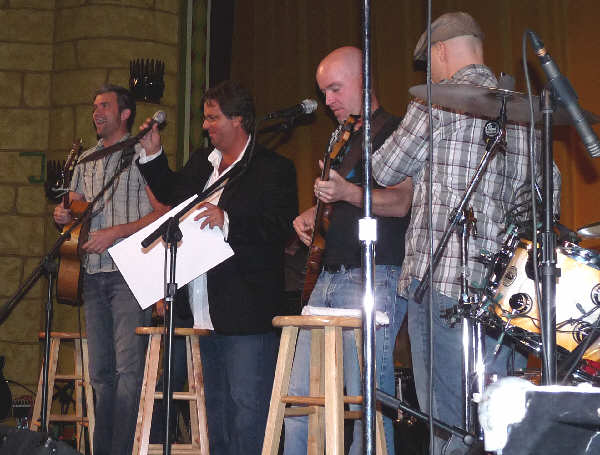 (Above) Mike Bacigalupo, The Executive Director of The State Theater, intros the band.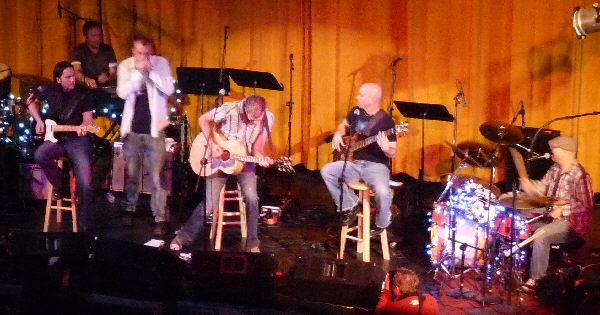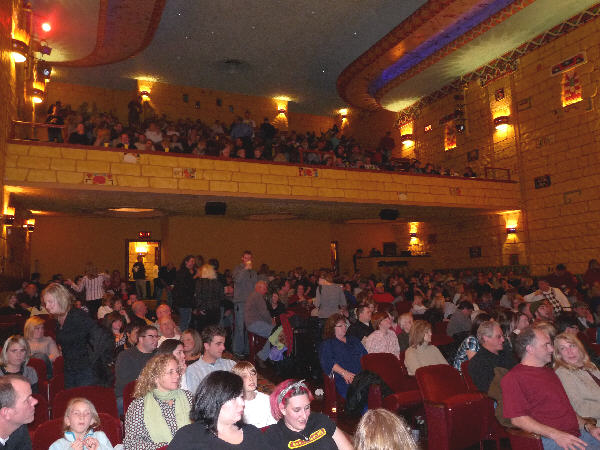 (Above) A fortunate 500 plus audience enjoyed the reunion concert and the beauty of the award winning State Theater.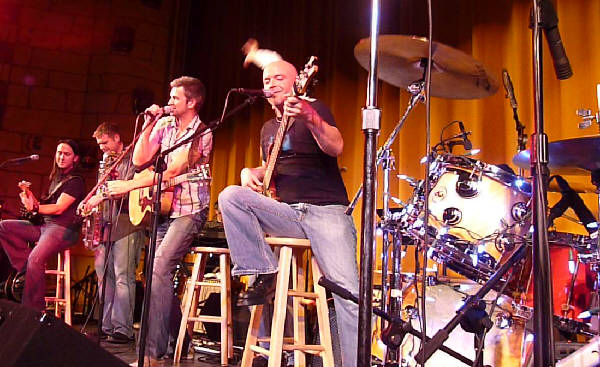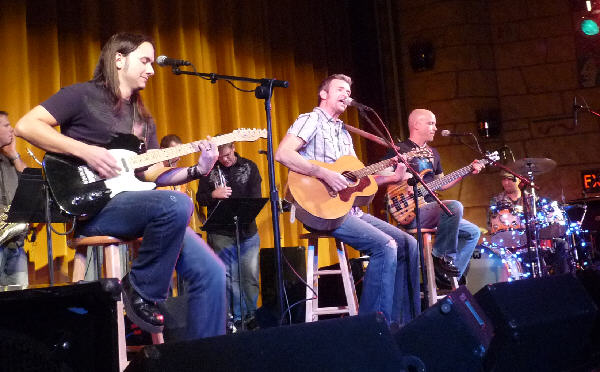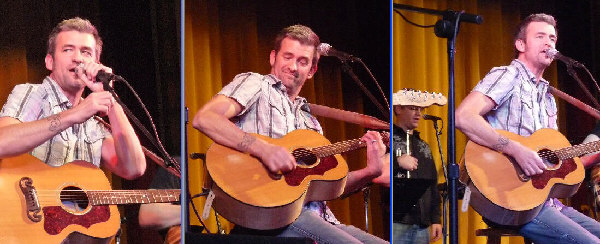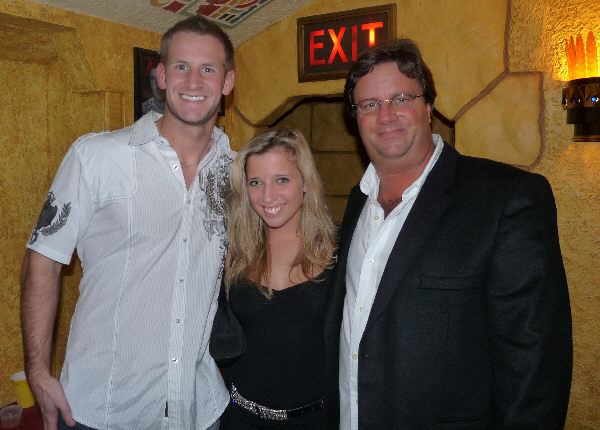 (Above) Bacigalupo (R) pictured with niece Lindsay and Chris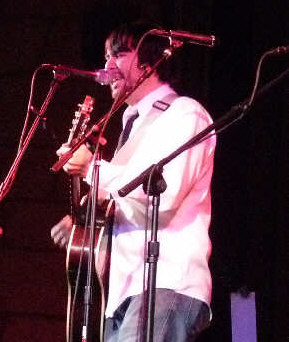 (Left)
Andy Reed, a friend of the Verve Pipe was the opening performance, and also played on their new album.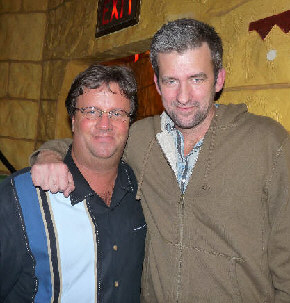 (Above) Vander Ark and the band stick around to sign autographs and take pictures with fans after the concert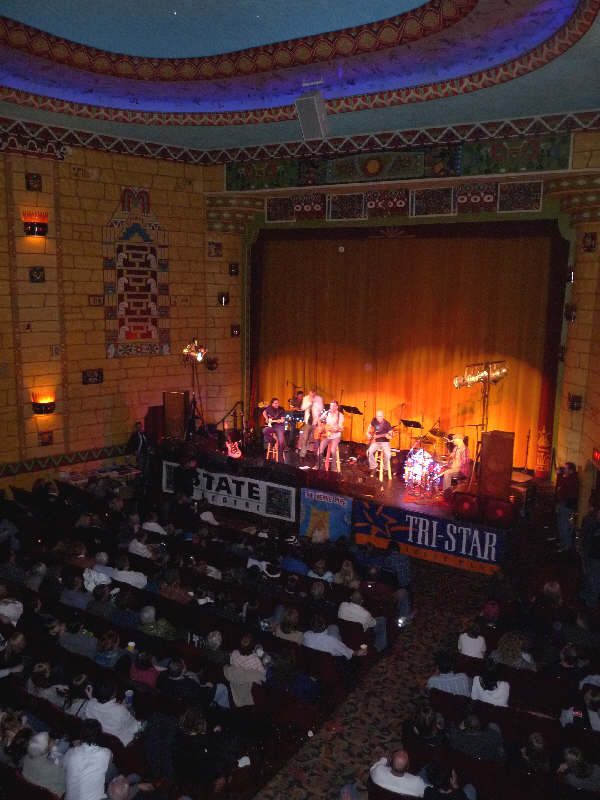 The Verve Pipe continues to perform selected dates throughout the U.S. to both a devoted following and a growing number of new fans.
(Major Sponsor of the event: Tri-Star Trust Bank)
Brian Vander Ark Coverage 2008
---
---
---
Send This Story to a Friend!
Letter to the editor
Link to this Story
Printer-Friendly Story View
---
--- Advertisments ---