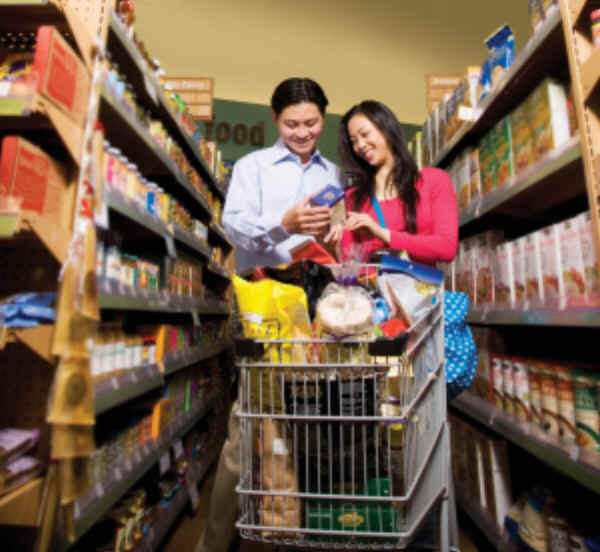 Dow unveiled its new line of adhesives for labels, graphics, tapes and protective films during the Label Expo Asia 2009 in Shanghai last December.
---
The NEW DOW Leads Bio-economy Development in Great Lakes Bay Region
Acquisition of Rohm & Haas Gave Firm Impetus to Launch Worldwide Initiative
January 31, 2010 1 Comments
By: Dave Rogers
(EDITOR'S NOTE: This is the second in a series of columns and articles about Michigan's emerging bio-economy from a recent workshop at Saginaw Valley State University, part of a series of alternative energy diversification conclaves.)
When The Dow Chemical Co. acquired global specialty materials company Rohm & Haas in April 2009, the financial world shook.
Dow stock dropped.
Pundits predicted catastrophe.
Dow paid a huge premium for ROH, but it gained a global specialty materials company with sales of $10 billion in 2008, 98 manufacturing sites in 30 countries and 15,000 employees worldwide.
And, with bolstered assets, it launched THE NEW DOW.
Its stock has since soared.
What is THE NEW DOW?
Steve Tuttle, global business director, explained at a recent SVSU workshop on bio-economy: "The New Dow is focused on growth; it is sustainable, less cyclical, and creates higher margins."
We wrote in the first of the series of articles on the workshop that Mr. Tuttle is confident of Dow's ability to protect its innovative strategies and processes from Chinese incursions. He described China as "becoming a better global citizen." Obviously, China is an important customer for products of The New Dow and it makes good business sense to facilitate the connection.
The New Dow is science based, market driven and based on intellectual property. The company is no longer focused on selling bulk chemicals: its vision embraces the range of humanity and every area of life and economy worldwide.
The scope of Dow's new business thrust is breathtaking. "Dow combines the power of science and technology with the 'Human Element' to constantly improve what is essential to human progress," said Mr. Tuttle.
---
--- Advertisements ---

---
Dow is focusing on mega-trends that are driving growth in bio-based products including:
Health & Nutrition
: Increase in demand for more nutritious food and drinks;
Energy
: Demand for renewable and sustainable alternative energy sources;
Transportation and infrastructure
: New demands from population growth and urbanization, increased trade movement from global economic integration and growth, aging infrastructure, and safer and more efficient goods and services demand from growing global wealth;
Consumerism
: New demand for consumer staples from developing economies; wealthier consumers lift concerns about health, demand more personalized or customized goods or services, and demand connectivity and convenience with suppliers.
Mr. Tuttle groups mind-boggling initiatives under a simple heading: World Challenges. Clean water for the world is one awesome goal under health and wellness in the Dow spotlight; medical devices and services to serve an increasing global population and rising lifespan; food for a growing population through higher productivity crops is another almost incomprehensible business opportunity area.
Energy thrusts include bio, wind, solar, efficient routes to hydrocarbons, carbon credits, CO-2 capture, etc.
Infrastructure and transportation targets include aging infrastructure of developed nations (roads, bridges, etc.), alternative transportation (smaller, lighter, lower cost), adequate housing for increasing population.
Under consumerism, Dow eyes sustainability (going green), developing nations' desire for basics and 'luxuries,' connectivity of communities (wired world), and modern conveniences including food packaging.
The right elements are in place to create 10 percent revenue growth, with margins moving from 12 percent to 20 percent enabled by science-based innovation, according to Mr. Tuttle.
A goal is to accelerate enhanced earnings of $10 per share with $2.5 billion in cost savings by 2011, producing substantial cash flow to reinvest and reward shareholders.
###
---
Business Article 4580
"The BUZZ" - Read Feedback From Readers!
wallwe Says: On February 01, 2010 at 02:54 AM

it would be gbreat of dow chem to admit past mistakes with water quality issues here in michigan and really show their commitment to clean water for the world by cleaning up the tittabawassee river. i know they are focused elsewhere because of less problems. but a stand up company could do a lot to help the communities that have given so much so they might prosper on a world market .. sincerely
---

Dave Rogers




Dave Rogers is a former editorial writer for the Bay City Times and a widely read,
respected journalist/writer in and around Bay City.
(Contact Dave Via Email at carraroe@aol.com)

More from Dave Rogers
---
Send This Story to a Friend!
Letter to the editor
Link to this Story
Printer-Friendly Story View
---
--- Advertisments ---