Cold Outside But Hot Inside The Stables For Michigan Idol
Join in On All The Fun Every Thursday!
January 30, 2010 3 Comments
By: Julie McCallum, Entertainment Editor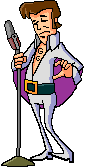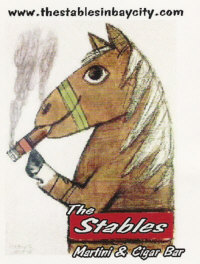 The Stables Michigan Idol continues in it's 6th week of an eleven week competition. Every Thursday starting at 8PM. Contestants have a choice of doing a warm-up song, before the competition starts.
Michigan Idol host Doug Dore says, the contestants are not judged on the warm up song. It may get the jitters out and warm up there vocal cords.
Michigan Idol Judge, Karen Powell, said, "Its great to see the diversity and growing talent in the mid-Michigan area. Each week the contestants show progression and that makes being here a lot of fun!"
Join in on all the fun whether you participate in the contest or are just part of the audience, support local talent, enjoy great food and drinks!
The Stables Martini & Cigar Bar is located inside the Dore Riverview Complex on Historical Midland Street in Bay City.
(Video footage & Production by Julie McCallum - Entertainment, MyBayCity.com)
Haley Lamb continues on-line voting with her name appearing on over 23% of the ballots.
Newcomers Laura King, Kelly Arnold, Jessi, Sarah McQuade, Wally and Erick Whitford trail the performers who have been competing since the beginning of this segment of Michigan Idol.
Voters can go online every day to vote for their favorite.
Top vote-getters as of 4:30 pm Sunday 1/31/2010 are:
23.20% Haley Lamb
13.40% K-Dub
11.66% Caitlyn Nieman
9.93% Jade Cook
8.06% Jessica Rex
7.44% Mariah Simone
6.95% Adam Simmons
6.58% Nick Pichet
5.21% Chuck Bills
2.11% Dennis Mitchel
1.86% Chuck Kirkbride
0.99% Laura King
0.99% Kelly Arnold
0.87% Jessi
0.25% Sarah McQuade
0.25% Wally