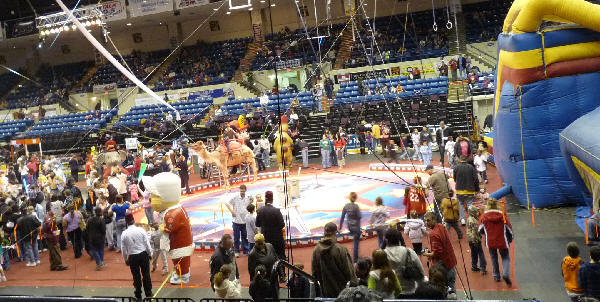 What A Circus!!!
3 HOURS of Amazing, Death Defying, Nail Biting, Jaw Dropping Stunts & More
January 30, 2010 Leave A Comment
By: Julie McCallum,
Senior Staff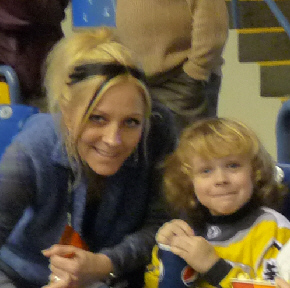 I recently took my niece and nephew to the Shrine Circus at the Dow Event Center. This was the 67th annual Saginaw Shrine Circus!
When I stepped foot inside the arena I felt right at home, probably because my life is like a circus of it's own. The Shriners were really nice and accommodating.
Even though I think my life is comical enough, I thought my niece and nephew would enjoy it, and don't think they had been at a circus before and really I can't remember if I've been to a circus before. So I thought it would be a good event to attend with them.
Well the show hadn't started yet, but my niece and nephew had their hands full with Cotton candy and pop. The excitement started right away, right at about that point when my nephew spelled his pop onto me and my seat.
OH - KAY . . . I'm a little sticky, no big deal . . . the show must go on.
How long could a circus last, one and a half hours - two MAX???? It was the last show of the weekend, (Sunday at 5:00PM) Remembering I still have to go back to work (office) after this.
(Picture Above Right) BPS - Before Pop Spilling
Well the show is spectacular, everything you could possibly imagine and more! Well it's 7PM now . . . seems like it's wrapping up, OH it's actually just half time . . . or should I say intermission. Wow, I'm thinking, really? I can't imagine what's left, we have seen just about Everything!
Okay, well 'intermission' gives time to head down to the center of the arena . . . You know the 3 ring circus. Perhaps an elephant or camel ride, that looks interesting.
hhmmm intermission . . . 15 minutes maybe ??? Half an hour goes by, oh boy, I'm getting a little nervous as one of the kids is squirming in their seats, the other maybe getting tired from a late night before hand.
Surprisingly enough there were more amazing performers, that just left you in awe.
What better way to end with a great finale . . . AH . . . Motorcycles at a circus. The most dangerous skill in today's circus world - riding a motorcycle inside the globe of death. Multiply that times five and you have THE EXTREME METAL RIDERS.
I wondered why my nephew was talking about motorcycles the whole time, I thought he was just mixed up from being at the Dow for Monster Jam in the past, which might I add is coming to the Dow in March and YES we will be there!!
A grand experience . . . can't wait till next year.
Back to Bay City 9PM. Hmmmmmm
---
I'm not a professional photographer, but it would seem that a circus is a photographer's playground. These pictures do not do justice and is only about a quarter of the entertainment.
(Above) When I looked at the camels all I could think of is it looked like they lacked Glucosamine Chrondroitin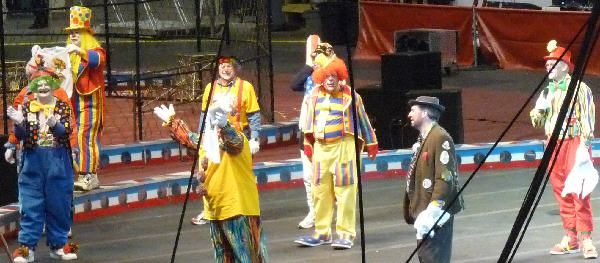 (Above) Many people have this weird eeriness with clowns, these clowns are like my friend's nightmare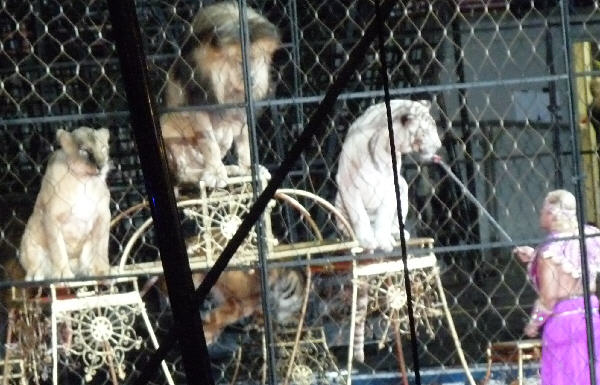 (Above) Lions and tigers, always up my alley, even the keeper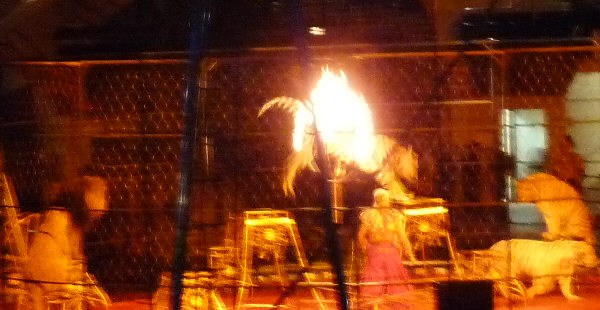 (Above) The Fire however made me a little nervous and curious, seems most animals would be naturally hesitate toward fire, and I worried until the fire scene was done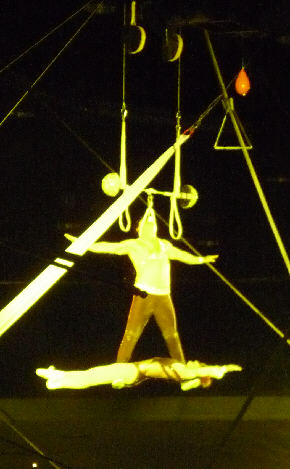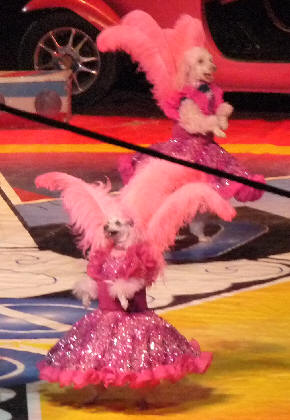 (Above Left)
I thought I was flexible but some of these moves were jaw dropping
(Above Right)
Pink Poodles OMG - I've seen it all!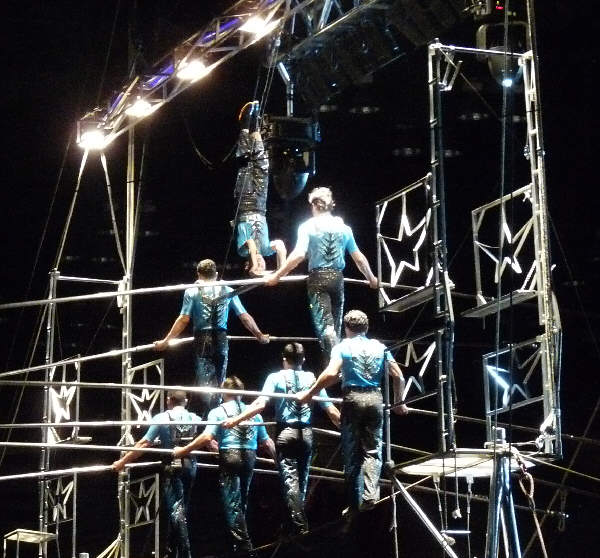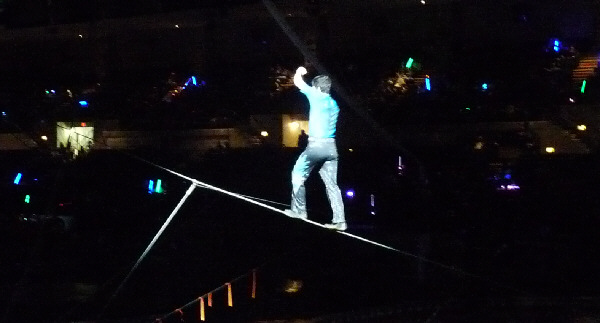 (Above Photos) The Legendary Seven Man Pyramid on the hazardous high wire. THE TERRIFYING AND TERRIFIC TOSCONOS!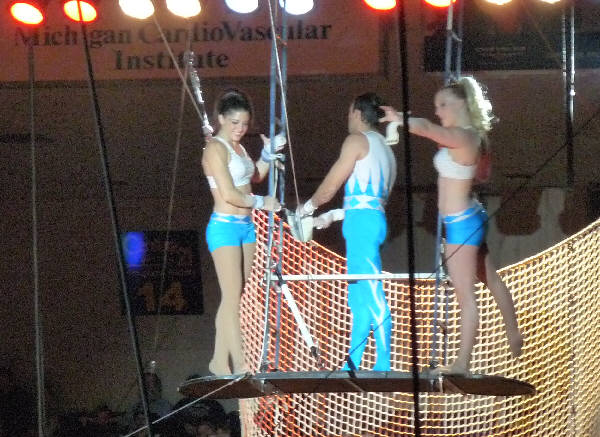 (Above) Amazing aerial feats of death defying dexterity, soaring high above the hippodrome, The world Renown, FLYING POEMA FAMILY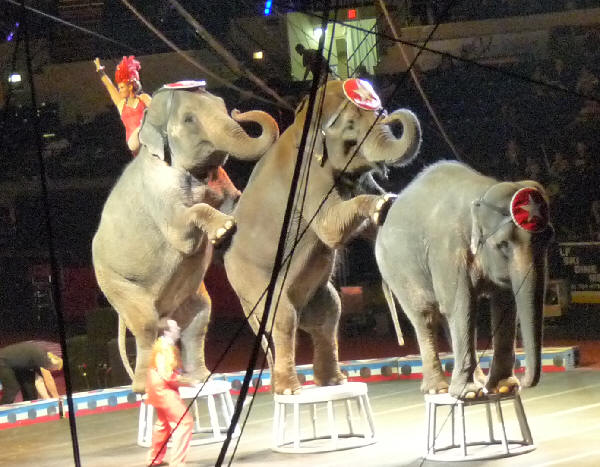 - Speechless -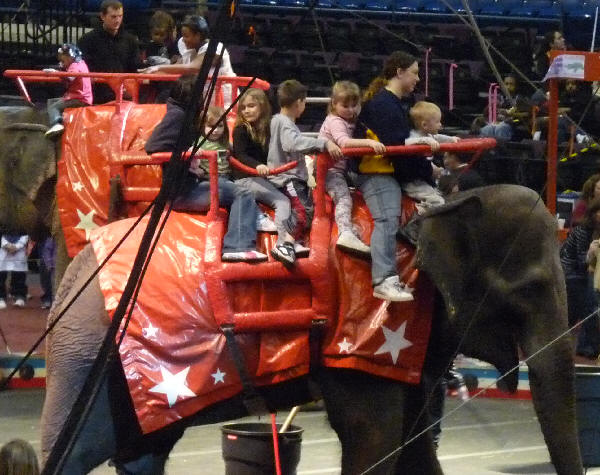 (Above) I wondered what it was like to have an elephant between your legs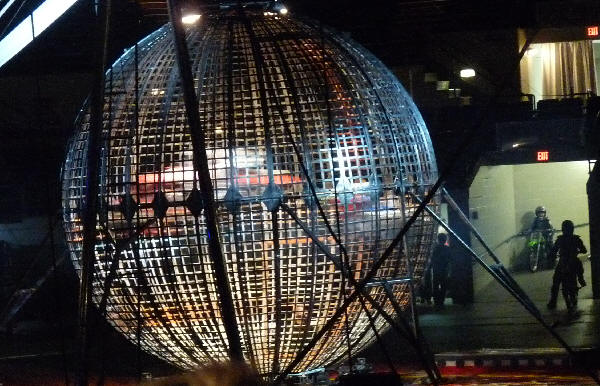 (Above) They saved the best for last . . . The above was my nephew's and I's favorite act although you can not see it from the picture, 5 motorcycles were in this sphere. It was absolutely amazing none of them crashed into each other.
---
Columns Article 4592
---
---
Send This Story to a Friend!
Letter to the editor
Link to this Story
Printer-Friendly Story View
---
--- Advertisments ---