Making the Case for Youth Universal Service and a $2 Per Hour Training Wage
Serious Thought Must Be Given to Our Unemployed, Uneducated Youth
February 1, 2010 1 Comments
By: Dave Rogers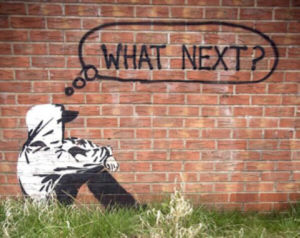 What's next for unemployed, uneducated youth?
EDITOR'S NOTE: The author of this column, a former adult/alternative educator, has spent the last 10 years working with young people who are incarcerated in half-way houses or volunteering through the judicial or social service system on community projects. These opinions are the fruit of his experiences.)
The highest total of unemployed young men in the world is in the United States: about 1.2 million men aged 16-24 are seeking work here.
We used to count on the military as a training ground for these unemployed young people. No more. The Army takes few youngsters who have had troubles with the law and wants only high school graduates.
The U.S. Marines, incredulously, want only high school grads who are in the top 5 percent of their graduating classes -- the same criteria that will get a young person into Harvard! That startling fact was revealed by the commandant of the Marine Corps in a recent television interview I saw.
According to Kids Count of the Annie E. Casey Foundation, 36 percent of Michigan families have no parent employed fulltime, affecting 885,000 children. In some of these families no adult has ever had fulltime employment.
A recent survey shows only 26 percent of Michigan parents think higher education is important for their children's future. Apparently they have given up on the Michigan economy and on their futures.
Basically, a substantial percentage of our youth are abandoned to the streets, to lack of parental support for education and to virtually no employment or career prospects.
Many unemployed youth I know survive on $200 a month "ghetto cards," as they call them. These are state food grants that often are traded for beer, booze or cigarettes with complicit adults. It is not uncommon to find young men who have fathered two, three or more children by age 24, providing no support because they are uneducated, unemployed and virtually unemployable.
Teachers tell me a third, or more, of young people have no interest in completing assignments or achieving in school. Why? The middle class that provided the underpinning for traditional education and employment has been seriously eroded by economic weakness and lack of jobs. The 1950s and 1960s are long gone.
---
--- Advertisements ---

---
And, why study if there are few jobs? The lack of motivation is no doubt due to absence of financial incentives in the future.
Meanwhile, the panacea offered by our governor and the state education department is to raise graduation requirements. That strategy only further reduces the interest, and ability, of youth to complete school.
As the sage cartoon character Pogo, famously said: "We have met the enemy and he is us!"
Little wonder our economy is in shambles with hardly any real hope for recovery, growth and prosperity. Our foundation of youth, our hope for the future, is crumbling and the causes ignored by society.
Michigan is one of four states that spends more on corrections than on higher education; part of the reason for that is that we allow our youth to basically be vagrants, and idleness is the devil's workshop as the old saying goes.
Michigan spends more than $2 billion a year on corrections, about 20 percent more than it spends on higher education -- the highest negative ratio in the country, according to the Pew Charitable Trust.
Michigan spends 22.6 percent of its general fund on corrections, more than double that of any other state. In second place is Vermont, that spends about 9 percent of its general fund budget on corrections. Little wonder Michigan is in fiscal difficulty.
Gov. Jennifer Granholm, at least, has good intentions: "It's not good public policy to take all of these taxpayer dollars at a very tough time, and invest it in the prison system when we ought to be investing it in the things that are going to transform the economy, like education and diversifying the economy."
A California state legislator says the idea that putting more people in prison will make the society safer is false. "We are jammed up with this situation right now because we have fallen in love with one of the most undocumented beliefs: That somehow you get safer if you put more people in jail," says California Senate President Pro Tem Don Perata.
Youth, many out of school and with no work, naturally gravitate to trouble, often leading them to crime. That raises the cost to the taxpaying citizens who must pay the $30,000 to $40,000 a year to incarcerate youth. Plus the additional costs of law enforcement and criminal justice systems.
It would be far cheaper to put together an Emergency Youth Job Training Program to provide full employment, one way or another, for young people. They could have a choice -- if you're not working or going to school, you must join this program.
That would provide what youth need most: motivation to attend school and achieve.
It can't be unconstitutional to improve the workforce and the educational levels of young people for the good of society, can it?
Meanwhile, 84,000 jobs in Michigan are unfilled because there are no qualified candidates.
Drastic solutions are called for and the political leadership has none on the drawing board that we know of.
So, here's a few ideas as grist for the mill:
Why not establish a training wage, say $2 per hour for six months, for our most hopeless cases -- 16-24 year olds living in households where no adult works fulltime?
After all, fast food and other restaurants have wages in that range for their help. Why not extend the concept to other enterprises, retail, industrial, service, etc.?
A $2 per hour wage would amount to $4,160 a year, about what Chinese industrial workers make now. It would keep shiftless young people off the street and perhaps help to encourage them to complete or further their educations. And it would reduce the crime rate and the cost of law enforcement, the judicial system and prisons.
At the same time, Michigan should establish a universal service system to provide employment for any youth not in school and/or working. The universal service would be working in parks, on roads, clearing brush, cleaning city streets -- any necessary job to improve the local landscape.
---
--- Advertisements ---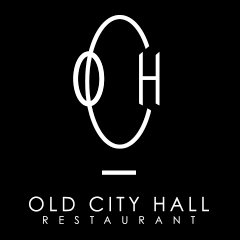 ---
The main cost of that program would be in supervision, and there are plenty of unemployed industrial workers with supervisory skills who could thereby benefit as well.
Yes, this is a radical idea, but we must recognize the fact that the world has changed and a great share of our job base is now located in China, India, Mexico, Brazil, Bangaladesh, etc.
The idea that this situation should be tolerated because we get lower priced goods from abroad is ludicrous; soon there will be no one working in the U.S. and few with money to buy anything at any price.
Economists have predicted our future is in green jobs, solar, wind, etc. We now know the Chinese are targeting the same areas and are far ahead of us in development. We would expect that once solar panels produced in the U.S. come on the market, cheaper ones will already be flowing from China. Curses, foiled again!
We have failed to recognize fully and adapt to the new world order and thereby exposed our society to further degradation: falling educational levels, unemployment, crime, costs of law enforcement and prisons, etc.
So far no viable solution is in the works. We are in a crisis like a frog that doesn't realize the water is beginning to boil until it is too late. Time to seek answers and try new strategies is long past due.
The unions, industry, workforce organizations, corrections officials, educators, the entire decision-making structure of our state and local governments should be addressing the problem of an untrained, idle youth cohort.
It simply is time for radical approaches. Is there anyone in the political establishment with guts enough to embrace such ideas? In our opinion, such programs are our only hope. ###
---
Columns Article 4601
"The BUZZ" - Read Feedback From Readers!
Geraldine42 Says: On February 11, 2010 at 03:17 PM

Dear Dave, this is such a good idea and so sensible, how can we promote it? I really think voters would support it from both parties.
---

Dave Rogers




Dave Rogers is a former editorial writer for the Bay City Times and a widely read,
respected journalist/writer in and around Bay City.
(Contact Dave Via Email at carraroe@aol.com)

More from Dave Rogers
---
Send This Story to a Friend!
Letter to the editor
Link to this Story
Printer-Friendly Story View
---
--- Advertisments ---