City Commission to Tour Facilities, Consider Consolidating Voting Precincts
City Facebook Page "Fans" Up to 1,000, Deputy City Manager Reports
February 7, 2010 Leave a Comment
By: Dave Rogers
City commissioners will hop on the bus and see the town on Monday night.
Conductor of the tour during a special Finance/Policy Committee meeting will be City Manager Robert V. Belleman.
The meeting will convene in Room 306 at 6 p.m. and then proceed to a Bay Metro bus for transportation on the tour of city facilities.
"We will tour the City Service Building, Electric Department, Fire Stations 2, 4, 5, and Central, Henry Street substation, Water Plant, Wastewater Treatment Plant, Police Department and the Wenonah Park Plaza retention basin," said Mr. Belleman.
The City Manager has scheduled this tour in preparation for the February 22 Special Finance/Policy Committee meeting with Severn Trent on their review of the operations of the Water and Wastewater Treatment facilities.
"This tour, along with the prior Commission orientation, will give a basic overview of City operations, specifically the Water and Wastewater facilities," concluded the manager.
City Clerk/Deputy City Manager Dana Muscott reports the City's Facebook page continues to deliver information to the public with a base of 1,000 fans. She said: "Some 'fans' have interacted with the site by leaving comments, praises, or questions, which I continue to answer daily. It has proven to be an effective tool for communication to the citizens."
---
--- Advertisements ---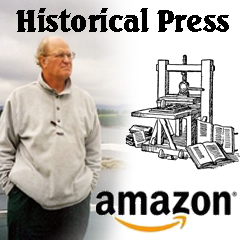 ---
The manager will present a resolution for the February 15 City Commission agenda, to address a resolution that was adopted in 1979 regarding the City Manager's ability to settle a lawsuit without City Commission approval if the settlement is under $10,000.
In his biweekly memo, Mr. Belleman wrote: "While we don't have many lawsuits that are that small in dollar amounts, we felt the amount should be adjusted and tied to the annual rate of inflation. With that being said, I have prepared a resolution increasing the City Manager settlement amount to $25,000 without City Commission approval."
Addressing the issue of voting precincts, Mr. Belleman wrote: "I am preparing two options for precinct reduction for the City Commission to review for a cost savings to the City. I hope to bring this forward in March during a Finance Policy meeting.
"As you know, we have twenty-seven precincts in the City with approximately 24,000 registered voters. Since they were set up many years ago, our voting population has decreased.
"We have the option of decreasing the number of precincts in each Ward from three to two, or three to one. We are restricted by law to 2,999 voters in each precinct.
---
--- Advertisements ---

---
"Each Ward in the City is under that number and would be able to reduce to one precinct legally. It will become a matter of the number of voters that the City Commission feels comfortable with in each precinct.
"Bay City has a high number of absentee voters, which I will be able to show you by Ward, and this will decrease the number of voters in the precinct." Architects will be slated to speak to the City Commission at a Finance/Policy meeting on the recent bids and alternates, qualifications of the low bidder and additional funds needed for repair of the City Hall roof, Mr. Belleman informed the commission.
"We are approximately $70,000 short of the low bid figure. Staff will identify possible funding sources and that will come to the City Commission for final approval," he said.
A total of 9 businesses have not renewed their licenses that expired Dec. 31, the manager said. The fee increases each month, with collection ending in March. With the assistance of the Police Department, follow-up will take place with each business that does not respond to letters. Next month the licensing process for Dance Permits will begin, he said. ###
---
---

Dave Rogers




Dave Rogers is a former editorial writer for the Bay City Times and a widely read,
respected journalist/writer in and around Bay City.
(Contact Dave Via Email at carraroe@aol.com)

More from Dave Rogers
---
Send This Story to a Friend!
Letter to the editor
Link to this Story
Printer-Friendly Story View
---
--- Advertisments ---