Is New "Environmental Justice" Plan Route to Cleaner Saginaw Bay Beaches?
New Michigan DNRE Head Rebecca Humphries Faces Big Challenges
February 8, 2010 Leave A Comment
By: Dave Rogers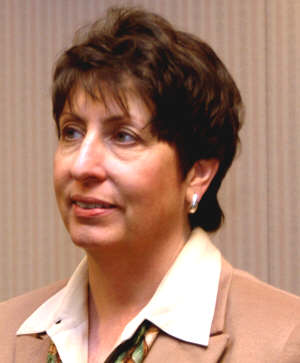 Rebecca Humphries, director of the new Michigan DNRE.
New federal EPA programs and a newly combined Michigan DNR and DEQ may offer local activists hope for cleaner beaches on Saginaw Bay.
Rebecca A. Humphries, a land and water biologist, was appointed last month as director of the new Department of Natural Resources and Environment (DNRE).
The DNRE will assume the powers and functions of the departments of Natural Resources and Environmental Quality, both of which are abolished by executive order.
"The Department of Natural Resources and Environment ushers in a bold, fresh approach to the way Michigan manages and protects our state's treasured environmental and natural resources," Gov. Jennifer Granholm said.
Part of the "bold, fresh approach" will be to allow more public input into decision-making.
One area concerning Bay County activists as well as tourism interests is the virtual destruction of local beaches apparently as a result of concentrated animal feeding operations (CAFOs) in Huron, Tuscola and Sanilac counties.
More than 200,000 animals, cattle and pigs, have been moved into those counties -- mainly in the past 10 years -- and the effects of their manure washing into waterways may have changed the ecology of beaches like the 1,000 foot long area at the Bay City State Recreation Area.
On Dec. 11, 2009, the Michigan DEQ (now DNRE) proposed an Environmental Justice Plan in response to an Executive Directive issued by Governor Granholm.
---
--- Advertisements ---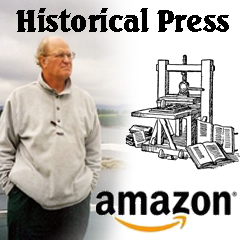 ---
"Environmental justice" means "the fair, non-discriminatory treatment and meaningful involvement of Michigan residents regarding the development, implementation, and enforcement of environmental laws, regulations and policies by this state," according to Charlie Denton and Tamar Gontovnik of Barnes & Thornburg LLP, nationwide law firm with an office in Grand Rapids.
Comments are being accepted through March 5, 2010. A copy of the plan is available on the DNRE Web site: http://www.michigan.gov/documents/deq/envjustplan_304917_7.pdf
Environmental justice is also a key focus of U.S. EPA and a draft Environmental Justice Methodology for the Definition of Solid Waste was recently released. See http://www.epa.gov/epawaste/hazard/dsw/ej.htm.
EPA also posted fact sheets online on the enforcement priorities under consideration. EPA reviews its enforcement priorities every three years. The current priority list covers the period 2008-2010.
Areas being considered for national priority areas for 2011 through 2013 are air toxics, concentrated animal feeding operations, and community based approaches to environmental justice.


At the state level, the Michigan DEQ must examine decisions (such as permitting, siting, rule-making, etc.) which may cause an adverse disparate impact on a particular population.
The actual method used to identify when the environmental justice concerns must be considered will be based on EPA Region 5 guidelines (Revised Region 5 Interim Guidelines for Identifying and Addressing a Potential EJ Case).
Corrective measures must be considered if a regulatory decision may cause disparate adverse impacts on a population. However, this does not mean that a project will not go forward; the DEQ can approve a project or permit with an adverse impact "if the permit is reasonably necessary to meet a goal that is legitimate, important, and integral to the recipient's institutional mission and there are no less discriminatory alternatives."
As part of the enhanced public participation, the DEQ should encourage positive interactions between the permit applicant and the affected community to address environmental justice concerns.
To provide ways for the public to assert adverse social, economic or environmental impacts and get a state response, the Plan creates an interdepartmental petition process which is not intended to "interfere with existing permitting or project timelines."
The basic elements of the petition process are listed in the Plan but the final petition process should be incorporated into an executive order to demonstrate support from the highest levels of state government.
Granholm said: "With her sound understanding of today's environmental and conservation challenges, her wealth of experience and her proven ability to bring people to the table for critical discussions, Becky Humphries is the right person to guide the department."
Creation of the DNRE is part of Governor Granholm's ongoing commitment to streamline state government.
The new department's mission is to conserve, manage, protect and promote Michigan's environmental, natural resources and related economic interests for current and future generations.
This includes implementing an ecosystem-based strategy for resource management, effectively using natural resources in a sustainable manner, and providing for continuous improvement in Michigan's air, water and soils while facilitating and encouraging economic growth.
"It is a privilege to be entrusted with leading the Department of Natural Resources and Environment - a forward-thinking agency that is home to people who are extraordinarily dedicated and knowledgeable about their programs and resources," Humphries said.
"Our new department will build on the past successes of both the DNR and DEQ while capitalizing on new opportunities to work creatively with stakeholders and citizens to sustain and restore the state's natural resources, environmental and economic health."
Granholm said the new department will be committed to meeting the needs of business and industry while protecting our environmental and natural resources, a commitment that was a guiding force in the creation of this new department and the work of transition manager Bruce Rasher.
"The DNRE transition report clearly spells out how the department can be more effective and nimble in its day-to-day operations with customers, businesses and stakeholders," Rasher said.
"This plan focuses on the smartest, most creative ways of delivering service to its constituents, and the governor has made an excellent choice in tapping Becky Humphries to lead the department. Her experience and vision make her the best choice for the position."
The report can be found at www.michigan.gov/dnr and www.michigan.gov/deq
Rebecca Humphries began her Department of Natural Resources career in 1978 when she joined the DNR's Real Estate Division as a property specialist to purchase lands for the department. She has since served as a resource specialist in the Land and Water Management Division, a habitat biologist at the Shiawassee River State Game Area, a district wildlife biologist in Grand Rapids, assistant to the resource deputy director, and Wildlife Division chief.
She is a graduate of Michigan State University with a degree in fisheries and wildlife, and has completed coursework toward her MBA through the University of Wisconsin. She was awarded an honorary Ph.D. in public service from Central Michigan University in December 2004. To see Humphries' full bio, visit www.michigan.gov/dnr and select the Inside the DNR tab. ###
---
Government Article 4624
---

Dave Rogers




Dave Rogers is a former editorial writer for the Bay City Times and a widely read,
respected journalist/writer in and around Bay City.
(Contact Dave Via Email at carraroe@aol.com)

More from Dave Rogers
---
Send This Story to a Friend!
Letter to the editor
Link to this Story
Printer-Friendly Story View
---
--- Advertisments ---