Oldtime Lumber Days to Return? Saginaw River Global Biomass Exporting Seen
USDA to Subsidize Biomass Production for Farmers and Renewables Producers
February 21, 2010 Leave a Comment
By: Dave Rogers

E-Coal is made from cellulosic material (i.e., energy crops, agricultural waste, dead wood, seaweed) that is not food.
(EDITOR'S NOTE: This is the fifth in a series of columns and articles about Michigan's emerging bio-economy from a recent workshop at Saginaw Valley State University, part of a series of alternative energy diversification conclaves.)
Mid-Michigan, and especially the Saginaw Bay Region, may be poised to return to the exporting economic vitality of the lumbering days of a century and a half ago.
Why? Woody biomass -- the same stuff we shipped worldwide a century and a half ago, however today in a different physical form than the oldtime pine boards, posts, lath, shingles and hardwood beams.
The potential exists for mid-Michigan to ship thousands of tons of wood pellets and other biomass products overseas, in a sense reawakening the 19th century lumber trade.
The Wall Street Journal has reported production of wood pellets for export to European Union countries with a 20 percent renewable mandate continues to grow in North America and other wood-producing nations -- in some cases replacing the higher value market for forest products that has dwindled in recent years.
Michigan is still 53 percent forest, amounting to 19.3 million acres, and forests are estimated to have increased 6 percent since 1980. Sixty-five percent of this acreage is in private hands and of the public 35 percent 14 percent is in national forests and 20 percent is state land.
Available woody biomass is estimated at 37.5 million tons, according to the Michigan Climate Action Council Report.
As soon as the ice clears from the Saginaw River dredging is set to begin that will make long abandoned exporting possible as well as easing the way for importing larger amounts of bulk materials.
Todd Shorkey of boatnerd.com reports the effects of the economy in 2009 had a very noticeable impact on the number of commercial deliveries on the Saginaw River.
"With a decreased demand for construction materials such as aggregates and concrete, fewer vessels called on Saginaw River docks this season than did in 2008," he writes. "Between the first boat on April 18th and the last boat on December 7th, there were 163 commercial vessel passages by 37 different boats. Compare that to 214 vessel passages in 2008, by 38 boats, and you see a decline of 51 commercial deliveries to local docks."
The trend has been continual over the past five years with the biggest difference being a decrease of 184 passages as compared to the 2005 season, said Mr. Shorkey.
"Water levels on the Saginaw River continued to creep higher in 2009, resulting in the boats that did visit, being able to load a little deeper, carrying more tonnage in fewer trips.
"Also helping was dredging of the upper river that took place during the early months of 2009, with the spoils being deposited in the new confined disposal facility located on the Bay/Saginaw county line. Additional dredging of both the upper and lower sections of the Saginaw River is set to begin in 2010.
"The year 2009 will go down in the record books as a disappointment for ship watchers, shipping companies, dock owners, and the industry in general," he concluded.
The biggest difference appears when you compare 2005 against 2009, for a decrease of 165 vessel passages.
Meanwhile, farmers, ranchers and forest landowners throughout the Saginaw Valley, the Thumb and Northern Michigan have a new crop target: non-food biomass crops.
As part of President Obama's directive to accelerate investment in and production of biofuels, the U.S. Department of Agriculture (USDA) has issued a proposed rule for the new Biomass Crop Assistance Program (BCAP) aimed at increasing the number of farmers growing non-food crops for renewable energy and biofuels.
BCAP will fund matching payments for eligible biomass materials sold to qualified biomass conversion facilities for heat, power, bio-based products or advanced biofuels. This is a two year program.
Producers of eligible crops within a certain geographical area may receive up to 75 percent of the cost of establishing the crop and annual payments for up to 15 years for crop production.
"Advancing biomass and biofuel production holds the potential to create green jobs and revitalize rural America," said Agriculture Secretary Tom Vilsack. The plan anticipates future demand for renewable energy consumption.
The USDA Farm Service Agency is seeking comments on the proposed rule (access at www.fsa.usda.gov/bcap) by e-mail at cepdmail@wdc.usda.gov.
LaFarge North America, a French cement firm with a substantial U.S. presence, recently purchased two docks on the Saginaw River from Sargent Docks. Sargent sold its docks in Saginaw and Essexville but still owns facilities in Zilwaukee and Carrollton, said owner William G. Webber.
Webber, president of the Saginaw River Alliance, a group of 22 shipping companies, forsees new importing and exporting opportunities. His family roots in river trade go back to the lumbering days.
LaFarge anticipates shipping 213,000 tons of biomass annually in the future, according to Gary Melow, director of Michigan Biomass, Lansing, an advocacy group for small wood-fired power generators operating under power purchase agreements effective prior to 2000.
Mr. Melow estimated potential biomass demand at 17.7 million tons a year, mostly for electricity. There are eight power plants using biomass, including Central Michigan University, Detroit Edison, Lansing Board of Water and Light, Northern Michigan University, Wolverine Power and private plants at Gwinn, Mancelona and White Pine.
---
--- Advertisements ---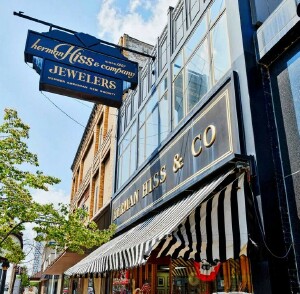 ---
Biofuel demand is estimated a 1.4 million tons per year, from Frontier at Mascoma, RenawaFuel in southern and northern Michigan, and Kirkland Products near Traverse City.
According to Mr. Webber, lake freighters have been forced to lighten loads on the shallow Saginaw River for many years. In some cases larger ships have had to back all the way out to the mouth after delivering loads upriver.
Because of shallow conditions, ships have gotten stuck in turning basins in Saginaw and recently in the river near the Liberty Bridge in Bay City.
The U.S. Army Corps of Engineers this year plans to spend more than $3.4 million to dredge the river in five key places between the Sixth Street turning basin northward into Saginaw Bay. Contractors will dredge 339,000 cubic yards from the bay and 107,500 cubic yards from the river along the 22-mile route.
The dredged material will be deposited in both the Gull Island Confined Disposal Facility in the mouth of the river and the new Dredged Materials Disposal Facility along the river on Melbourne Road in Frankenlust Township, Bay County, and Zilwaukee Township in Saginaw County.
The Saginaw River Alliance, which represents business dock owners and about 280 dockfront jobs, also has contributed to the project financially. And The Dow Chemical Co. reportedly pledged about $1 million to the effort.
Last year U.S. Army Corps of Engineers' contractor Luedtke Engineering Co. of Frankfort removed about 212,500 cubic yards of silt in the river north of the Sixth Street turning basin in Saginaw. Dredged material was deposited in the facility, according to Saginaw County Public Works Commissioner James A. Koski.
Environmentalists are concerned the work could stir up pollutants that might end up in Saginaw Bay and Lake Huron. The U.S. Environmental Protection Agency (EPA) has tested water samples and results have not been released.
The state and EPA have a tentative agreement with Dow to address dioxin contamination in the Saginaw river and bay, a process that may involve the installation of sediment traps, said DEQ spokesman Robert McCann. ###
---
---

Dave Rogers




Dave Rogers is a former editorial writer for the Bay City Times and a widely read,
respected journalist/writer in and around Bay City.
(Contact Dave Via Email at carraroe@aol.com)

More from Dave Rogers
---
Send This Story to a Friend!
Letter to the editor
Link to this Story
Printer-Friendly Story View
---
--- Advertisments ---