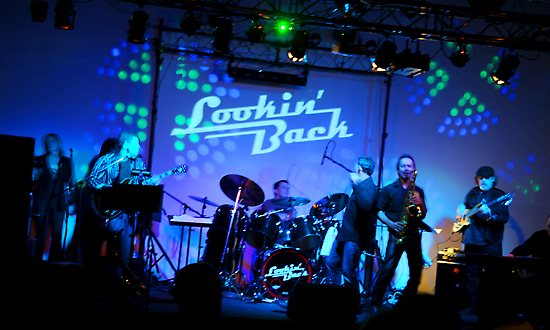 New Metro-Detroit Rock Band - Tribute To Bob Seger & The Silver Bullet Band
This Weekend At The Prime Event Center - Saturday, March 20, 2010
March 16, 2010 Leave a Comment
By: Julie McCallum, Entertainment Editor
New Metro-Detroit Rock Band - 'Lookin Back' Will Perform Tribute To Bob Seger & The Silver Bullet Band at the Prime Event Center om Downtown Bay City this Saturday on March 20, 2010. Doors open at 7:00 PM
Click Below for Free comp tickets!
FREE COMP TICKETS
Drummer of 'Lookin Back' Todd Stoney Said, "We will be performing for the first time outside Metro-Detroit at at Bay City's Prime Event Center, after 7 capacity crowd shows, Live Bullet Lives Again makes its way to Michigan's tribute band Mecca."
Six stay-at-home dads, laid-off automotive engineers, and struggling professional musicians have decided they aren't going to take it any longer and happy as hell about it.
The Southeast Michigan musicians have formed a rather gripping Bob Seger and The Silver Bullet Band tribute that is dedicated to preserving the legacy of Southeast Michigan's favorite rock-n-roll son, and breathe new life into some classic rock-n-roll favorites, while at the same time discovering a viable and rewarding alternative to more 'traditional' careers.
Lookin' Back was the brainchild of Todd Stoney, a Commerce Township entrepreneur who was selling his patented vehicle display ramp systems to new car dealers; that is until dealers weren't selling much of anything, and buying less. (www.rampbossusa.com) Necessity being the inspiration it usually is - Stoney felt that establishing a Bob Seger & The Silver Bullet tribute band in the metro-Detroit area may help keep them working if done very well and close attention is paid to all the musical details. And if successful, they might just be able to rock the local economy in some small ways.
Stoney dusted off his drums after years of storage, and started rehearsing to get back into 'concert shape'. The project came together after eight months of searching for the right like-minded professional players. Stoney said, "It is all about the music and we've practiced, practiced, and practiced some more to make sure we pay tribute to Bob Seger and his music in every possible respect." While researching this project, it was discovered that every Seger tribute band (a scant few) were all attempting to capitalize on Seger's likeness/personal image while playing off his name.
Stoney said, "Although I understand it, that whole impersonator scene is just strange to me. I never felt introducing a new face and voice to a Bob Seger & The Silver Bullet tribute band was a 'bad idea', but most people were skeptical because I didn't have a Seger look-a-like. Like it or not, that's what people have come to expect in a Seger tribute."
Stoney continued, "Because Mr. Seger's music stands on its own merits, I never felt Bob Seger fans would have an issue with us NOT impersonating our local music hero. There's only one Bob Seger, so I've tossed out one big industry 'norm' as it relates to Seger tributes, and decided to become a more genuine specimen in this burgeoning tribute band industry, and do it most respectfully in Bob's home market. So far it seems to be working for us."
Lookin' Back plans to find ways to expose younger people to the man's poetry and wide collection of timeless rock-n-roll hits. Lookin' Back kicked things off for themselves by developing full live stage reproduction of Seger's most important record album: Live Bullet that includes fan favorites such as: Travelin' Man, Beautiful Loser, Turn The Page, Bo Diddley, Lookin' Back, Katmandu, Get Out of Denver, and many others.
---
--- Advertisements ---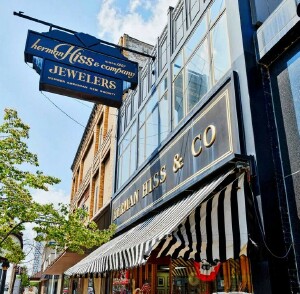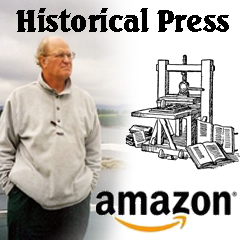 ---
Core Band members are:
Dan Warren, White Lake, MI - Keys & Vocals.
Cliff Barrer, Berkley, MI - Bass & Vocals
Eric Kot, Davison, MI - Sax, Percussion & Vocals
Kirk Nelson, White Lake, MI - Guitar & Vocals
Todd Stoney, Commerce Township, MI - Drums
Lonnie Fletcher, Oxford, MI - Lead Vocalist & Acoustic Guitar
Stoney, a long time entrepreneur and RAMPBOSS-USA CEO seems to have effectively utilized his marketing & PR skills, and a previously abandoned rock star dreams, to connect with a handful of agreeable venue owners/operators who have realized capacity crowds at all six of their shows since August 29th when they premiered their stage production entitled Live Bullet Lives Again.
Lookin' Back recently performed for a few of the Silver Bullet band members, along with many other Detroit rock-n-roll luminaries, supporting a new book about Bob Seger entitled Travelin' Man: On The Road & Behind The Scenes with Bob Seger by local authors Gary Graff and Tom Weschler. Mr. Weschler spent more than a decade with Bob Seger working as his tour manager, and served as the bands photographer during Seger's hardest reputation-building early years.
Lookin' Back recently performed 5 songs with Seger/Silver Bullet sax man Alto Reed February 17 at Uptown Grille in Commerce Township during an open jam session that featured a 'Seger Sampler' by the band. Mr. Reed stopped in to see the band during a business trip to Detroit. He said about Lookin' Back, 'Theses guys are smokin!'
Lookin' Back has a busy March with shows with shows at The Prime Event Center in Bay City, Michigan, Clutch Cargo's in Pontiac, MI, and most recent past show was March 12 at Tina's Country House & Gardens banquet facility in Macomb, Mi - A WCSX Classic Rock Radio promoted event where Silver Bullet founding member Alto Reed performed with the band for his second time.
I feel like a number, I'm not a number, I'm not a number, Dammit I'm a man, I said I'm a man. Feel Like a Number

Bob Seger
---
---
---
Send This Story to a Friend!
Letter to the editor
Link to this Story
Printer-Friendly Story View
---
--- Advertisments ---