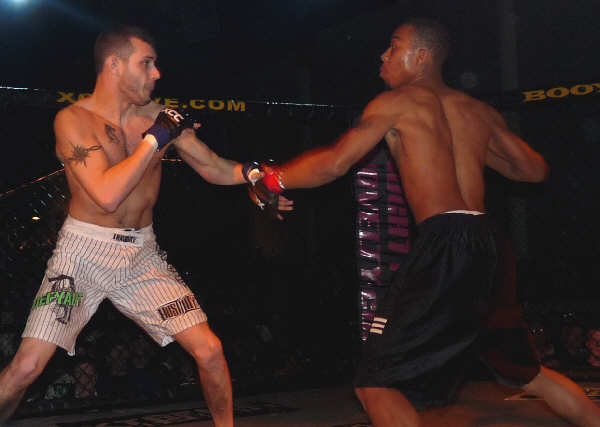 (Above) James Tromba VS Darnel Roby
MyBayCity Photos by Julie McCallum
---
Over A Thousand Cage Fans
Attend Extreme Cage Combat Event in Bay City
17 Action Packed Fights
March 28, 2010 2 Comments
By: Julie McCallum, Entertainment Editor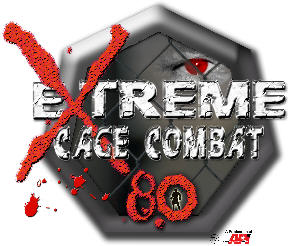 Another wild and crazy action packed event brought to you by AdoreAble Promotions Inc.
It was the return of
Extreme Cage Combat 8.0
on Friday Night, March 19, 2010. Over one thousand fight fans packed the Prime Event Center in Downtown Bay City.
Local cage fighters along with fighters from all over Michigan showcased their talent in a mixed martial arts extreme event all confined inside a steel cage.
Referee, Dave Knaggs, definitely had his hands full with 17 wild & crazy bouts.
Stephen Coppler, President of AdoreAble Promotions, Inc. and Director of Entertainment and Booking at the Prime Event Center said, "Seventeen great fights, a sold out crowd and the best cage fights yet!"
Winning a championship belt in the Lightweight Division, nineteen year old, Troy Lamson of Flint, said, "I felt a lot more comfortable than my 1st fight, and I feel like I was more than prepared."
Lamson continued, "I really wish I would of landed a head-kick for a classy knockout but I was more than happy with a win." Lamson said, "I just won the Division 3 state wrestling championship 2 weeks earlier and adding on to the belts really meant a lot."
According to Coppler, all 5 champions will be back to defend their championship belts at
Hooters Fight Nights
this summer on July 23, 24, 2010.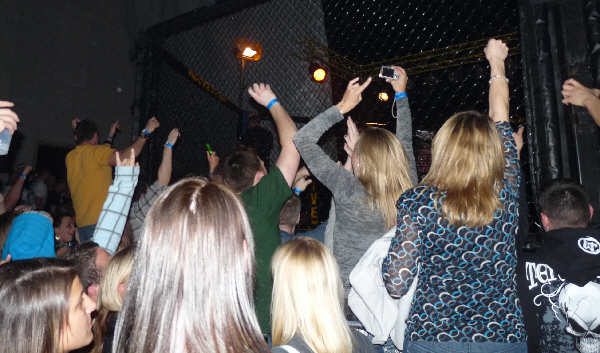 (Above) Over one thousand fight fans attended the extreme cage event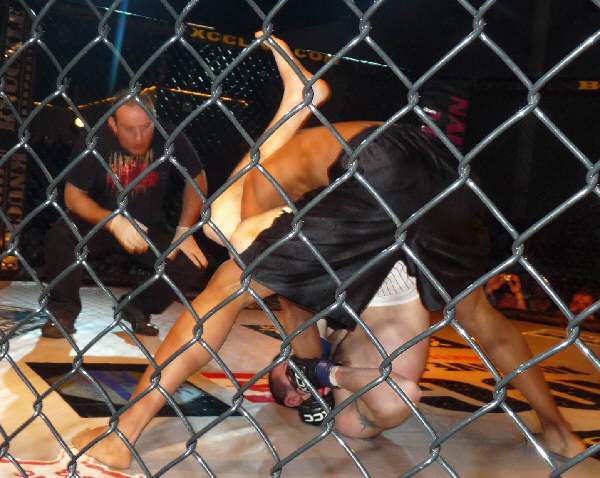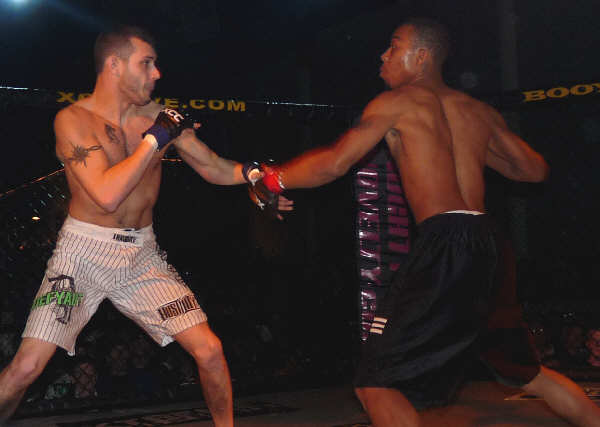 (Above Photos) James Tromba VS Darnel Roby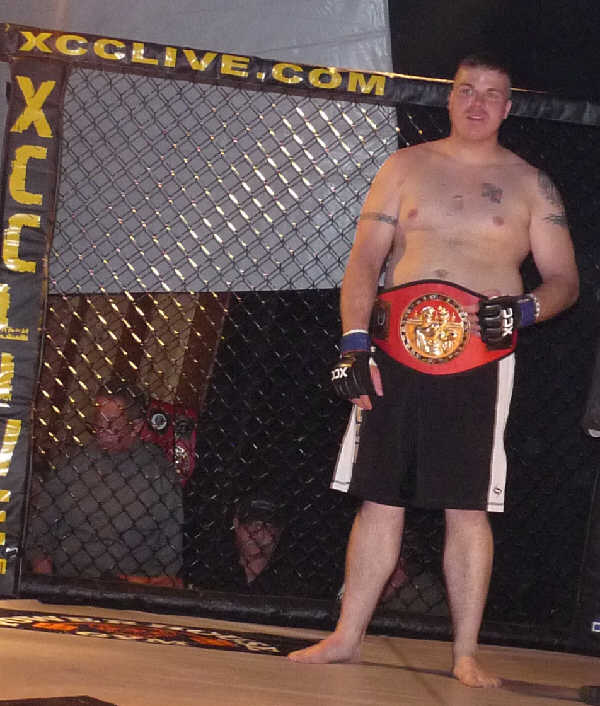 (Above) Brent Dewald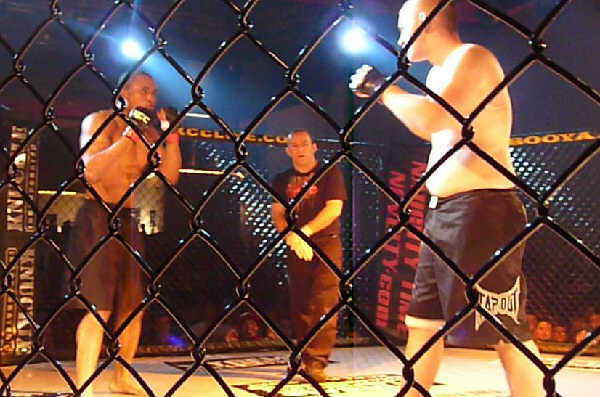 (Above) James Brown VS Silas Burmeister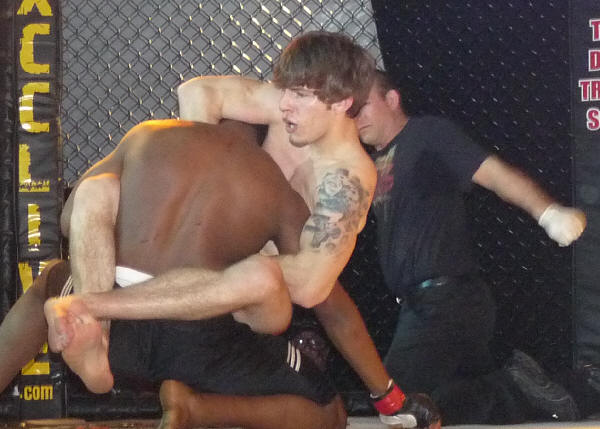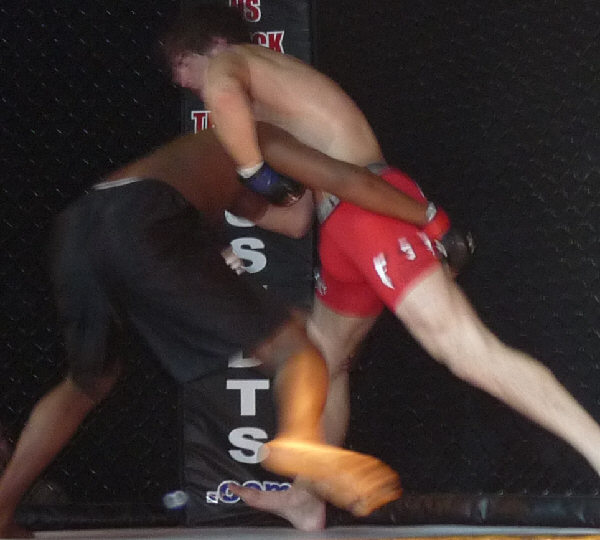 (Above) William Frost VS Jimmy Woodrow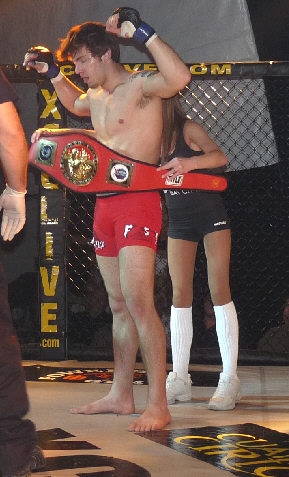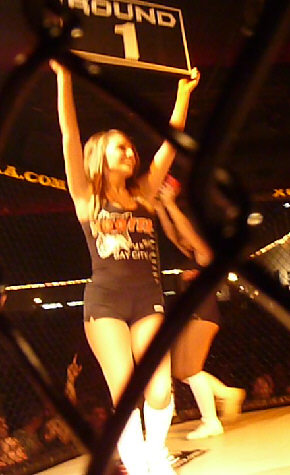 (Above Left) Jimmy Woodrow - WW Belt (Above Right) Ring Girls by Hooters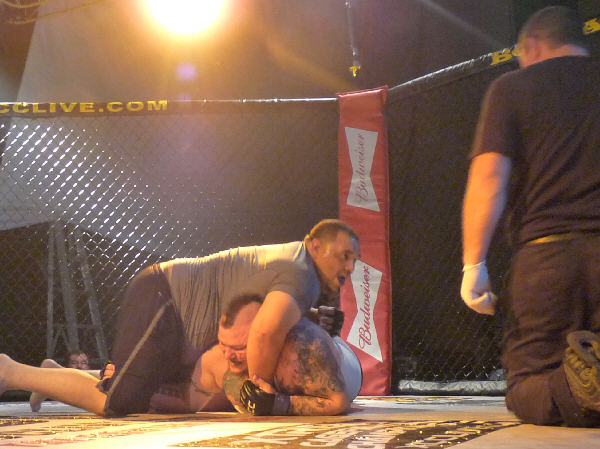 (Above) Kevin Stockel VS Kennett Routon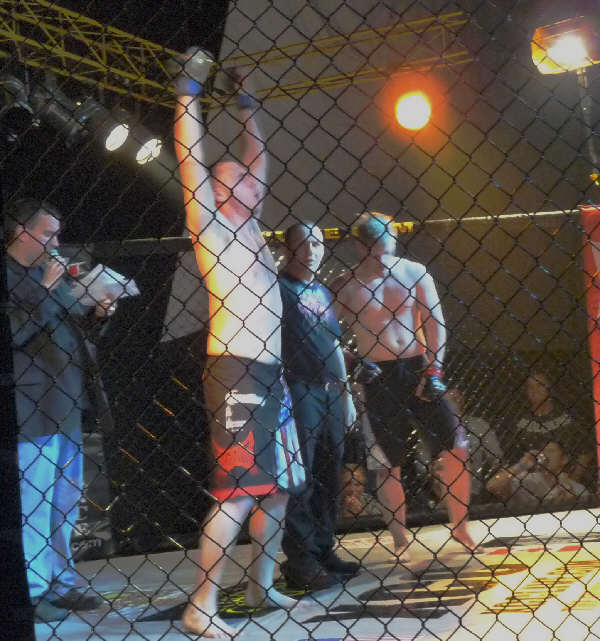 (Above)TJ Peters VS Tyler Low was the only match to go 3 rounds. Peters won by decision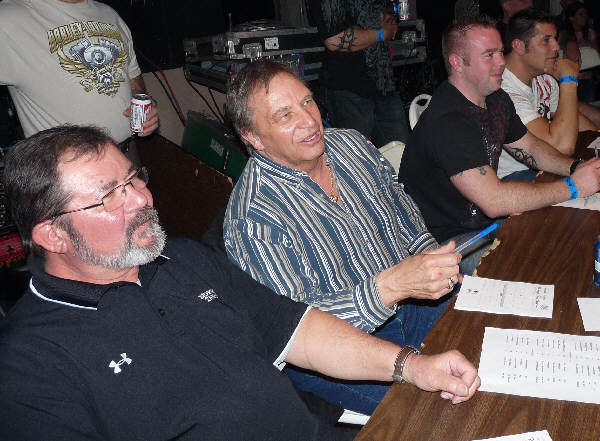 (Above) Ringside Judges, (From Top) Branden Arsenault, TJ Horner, Robert Arsenault, and James Maciag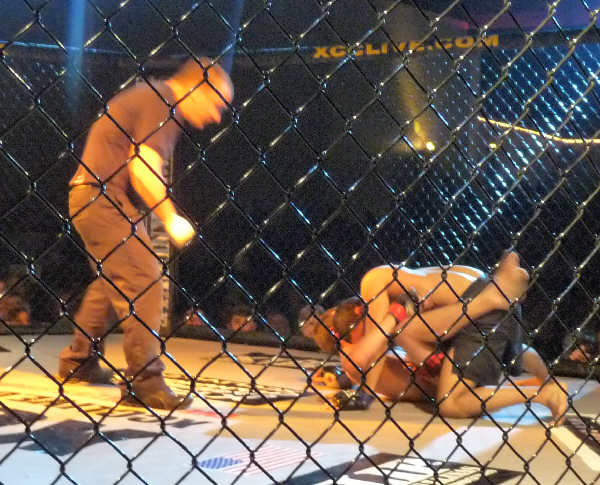 (Above) Justin DeBarge VS Mark Nebraski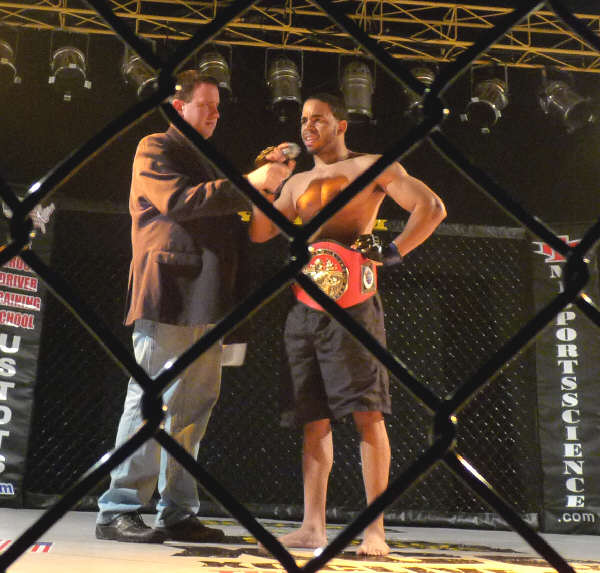 (Above) Emcee, Steve Coppler, Justin DeBarge says a few words, to his fans.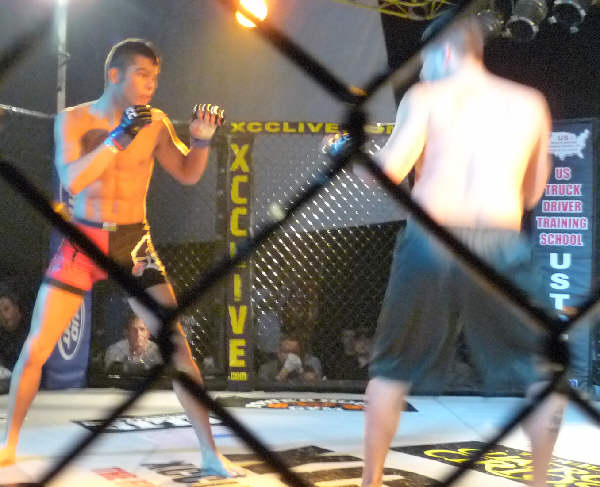 (Above) Troy Lamson VS Cliff Biskner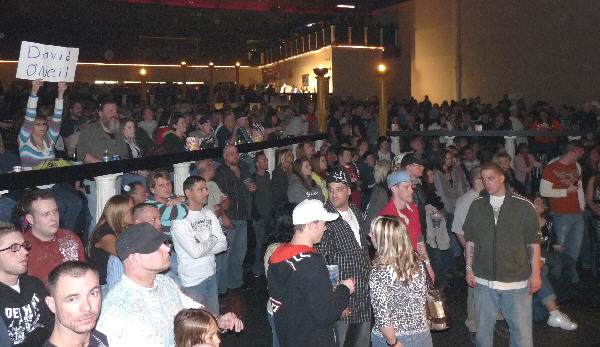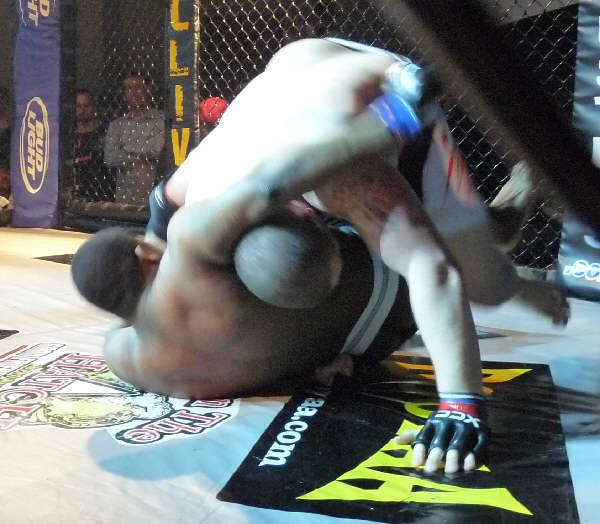 (Above) James Carr VS Dave O'Neil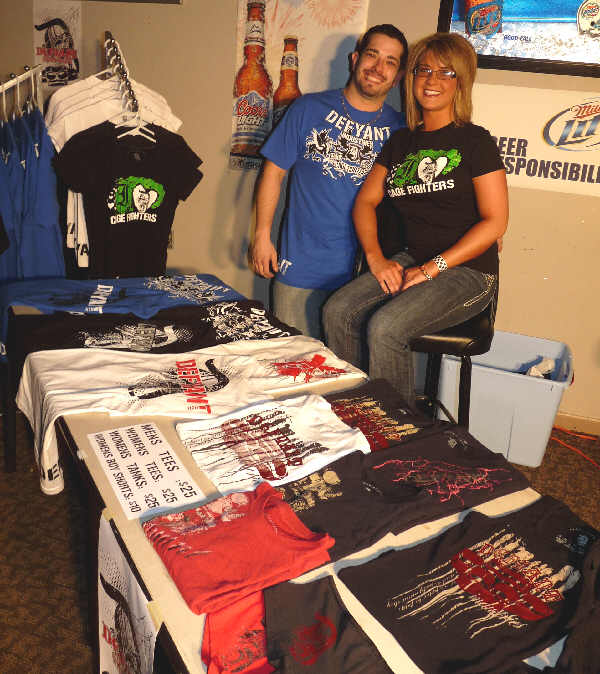 (Above) Defyant Industries displays their latest line for spring 2010 Anthony Lebron and Kayleigh Jezak pictured above.
(MyBayCity Video Production by Julie McCallum)
Complete results of Extreme Cage Combat 8.0 on March 19, 2010
Jason Walbeca over Robert Boster (46 seconds rd 1)
Bob Fish over Danny Allaire 21 (seconds rd 1)
Darnel Roby over James Tromba (2.08 rd 1)
Nicholas Casey over Keith McFadden (1.50 rd 1)
Brent Dewald over Zach Edmonds (.45 rd 1 lhw belt)
Luke Hnevsa over William McCubbin (.21 rd 1)
Pat Hook over Shiron Thomas (.41 rd 1)
Silas Burmeister over James Brown (1.54 rd 2)
Mike Boli over Mike Collins (.25 rd 1)
Jimmy Woodrow over William Frost (.46 round 1 ww belt)
Kevin Stockel vs Kenneth Routon (no contest)
Troy Lamson over Cliff Biskner (1.22 rd 1 lw belt)
George Davis vs Michael Keith (no contest)
TJ Peters over Tyler Low (decision)
Justin DeBarge over Mark Nebraski (2.23 rd 2 fw belt)
Doug Walker over Josh Fish (.56 rd 2)
David O'Neil over James Carr (.46 rd 2 hw belt)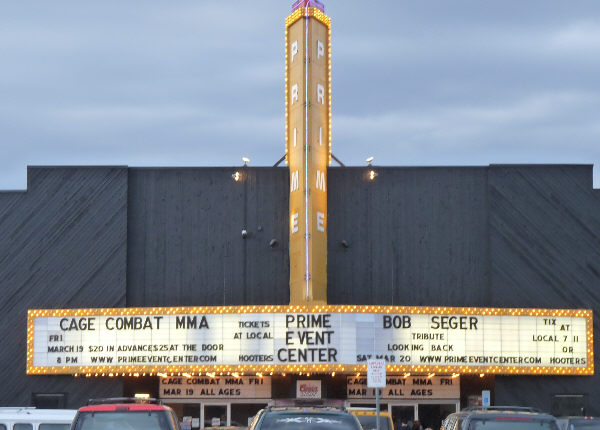 The Prime Event Center
is located at 1201 Washington Avenue in Downtown Bay City.
---
"The BUZZ" - Read Feedback From Readers!
scoppler Says: On March 24, 2010 at 04:25 PM

Great article, pics, and video....thanks for the coverage.... i know the fighters and their families greatly appreciate it.... i see the video is getting massive hits on youtube....very cool....
darmelroby Says: On April 05, 2012 at 09:01 AM

What is the video called on Youtube?
---
---
Send This Story to a Friend!
Letter to the editor
Link to this Story
Printer-Friendly Story View
---
--- Advertisments ---