Offshore Windmills Whip Up Controversy; Meeting Set Thursday at SVSU
Shoreline Dwellers Expected to Pack Session Seeking Input on Proposals
March 28, 2010 1 Comments
By: Dave Rogers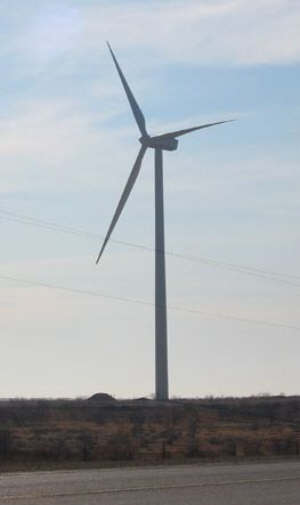 The Michigan Public Service Commission has designated an area including parts of Tuscola, Huron, Bay, Saginaw, and Sanilac counties near Lake Huron as the state's primary wind energy resource zone.
Lake Huron and Saginaw Bay shoreline dwellers and other interested parties are expected to crowd a Great Lakes Wind Council meeting Thursday evening at Saginaw Valley State University.
Proposals to allow windmills offshore have stirred controversy in other locations on the lakes because of interference with the view of the water, potential noise and waterfowl problems and other aesthetic concerns.
The Michigan Public Service Commission has designated an area including parts of Tuscola, Huron, Bay, Saginaw, and Sanilac counties near Lake Huron as the state's primary wind energy resource zone.
Information about the council's work and recommendations will be featured at a 7 p.m. presentation on the second floor of Curtiss Hall at Saginaw Valley State University (SVSU) on Thursday. Interactive sessions will allow the public to provide input to the council regarding its recommendations.
Prior to the presentation, there will be an open house at 6 p.m. at that location.
Bay County Executive Thomas L. Hickner is one of the 29 members of the council, appointed by Gov. Jennifer Granholm.
Information and discussion will be focused on:
Emerging offshore wind energy trends and the impetus for creation of the council. Criteria recommended by the council to identify and map the least and most favorable areas for development of offshore wind energy in the state's Great Lakes.
For example, the most favorable areas must be at least six miles offshore and avoid shipping lanes, sensitive fish and wildlife habitats, etc. The five largest most favorable areas are located in southern Lake Michigan near Berrien County, northern Lake Michigan near Delta and Mackinac Counties, outer Saginaw Bay, and Lake Huron near Sanilac County.
---
--- Advertisements ---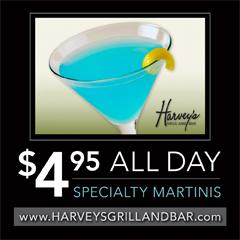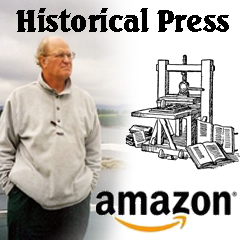 ---
Elements of a proposed regulatory framework to establish a clear process in state law to review any siting applications for offshore wind energy projects on state-owned bottomlands.
Alabaster Township, home to U.S Gypsum Co. and National Gypsum Co. properties, has formed a nonprofit corporation in an attempt to win federal stimulus funds for wind studies on Lake Huron.
The idea is to establish wind towers in the lake, using the foundations from the old gypsum mining operation. U.S. Gypsum built a tramway there in 1928 to carry the mined material to waiting freighters. The concrete foundation remains although the tramway was demolished about 20 years ago.
A recent study by the Land Policy Institute at Michigan State University has explored the potential for offshore wind development in Michigan's Great Lakes.
The report estimates that 321,000 megawatts of energy might be available off Michigan's shores. A thousand megawatts would be comparable to a very large coal or nuclear plant, so the wind energy potential is the equivalent of several hundred traditional power plants.
Michigan's central location, manufacturing infrastructure, skilled labor, rail and water transportation, and high technology expertise could make the state highly competitive in an industry that may rival the auto industry in size in coming years, according to the report.
Michigan is behind the curve, however, and it appears that Ohio will be the first state to install offshore wind turbines in the Cleveland area. Wind turbine construction could begin there within the next few years. Wisconsin is also currently processing public comments with regard to three offshore wind proposals.
---
--- Advertisements ---

---
"There's been tremendous interest for some time now, in wind energy and solar. At any time, somebody could walk through the door and say they want to do this," according to John Sarver, a supervisor with the Michigan Department of Energy, Labor and Economic Growth.
The Great Lakes could be an energy resource for the whole nation, with estimates of potential ranging as high as one third of all energy requirements. A report detailing this potential can be viewed at www.michiganglowcouncil.org.
Environmentalists and wildlife enthusiasts, especially, have been tracking the progress of offshore wind initiatives on the Great Lakes, gauging public acceptance on the deployment of Great Lakes wind energy generation.
Presentations on a proposed wind farm off shore from the west Michigan communities of Shelby, Pentwater, and Ludington, have brought out huge crowds, including many home and cottage owners concerned about the aesthetic impact on their view of the lake.
Michigan's renewable portfolio standard requires publicly-owned utilities such as Consumers to obtain 10 percent of their power generation from renewable sources by 2015. About 40 small electricity providers owned by municipalities in the state, including Bay City, must also comply with the mandate.
Consumers has leased almost 60,000 acres for wind power development in Mason Country and two counties in the state's east side bordering Lake Huron.
---
--- Advertisements ---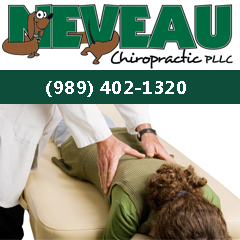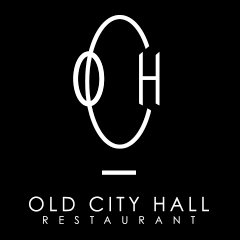 ---
Plans call for Lake Winds to begin commercial operation in 2012. A second project called Cross Winds Energy Park, to be located in eastern Michigan, is scheduled for commercial operation in two phases in 2015 and 2017. Project size has not been determined.
"Wind holds great promise for Michigan as a renewable energy source," says Linda Hilbert, manager of renewable energy at Consumers. "Wind is expected to be the primary means by which Consumers Energy will meet Michigan's 10 percent renewable energy standard."
The utility now obtains 62 percent of its energy from coal; 21 percent from nuclear; 11 percent from natural gas; 2.4 percent from biomass; 1.6 percent from hydro and 2 percent from other sources including wind.
Jeff Holyfield says Consumers is the largest supplier of renewable energy in Michigan. The utility plans to invest more than $6 billion through 2014 in energy efficiency, renewable energy, environmental and customer service enhancements, and new power generation.
The utility does not expect to pursue construction of wind farms in the lower Great Lakes, which can freeze with ice more than four feet thick. Holyfield notes that the same strong winds that are great for electricity generation can move ice flows with deadly force.
Consumers Energy, the principal subsidiary of CMS Energy, supplies electricity and gas to nearly 6.5 million of Michigan's 10 million residents. ###
---
Outdoors Article 4753
"The BUZZ" - Read Feedback From Readers!
plumbermusic Says: On March 25, 2010 at 12:12 PM

Windmills on any of the Great Lakes is ridiculous and it disturbs me to think that no one adds or mentions the outrageous maintenance cost involved.

Maintenance would need a boat, boat crew, licensed pilot of boat, mechanics, electricians, other labor intensive force with a high cost of capitol to maintain any sort of windmill power source in any lake.

What about ice? Gas for maintenance boats? The incredibly high cost of building a pedestal or a cayson to support these structures would be astronomical. Also, the windmill structures are fabricated in China (at least the ones that have been installed as of this moment) which is no way to support an American economy.

Why not solar power? HSC, Dow Corning, Dow Chemical, all of these have been of great value to the survival of Michigan.

Hey, if the cost of producing these is relatively cheap I can understand why there is interest in the utilization of windmills for power... but, I would like to see the numbers on paper.. in a financial report put together by experts who have already been in charge of windmill power farms or the financial aspects thereof.
---

Dave Rogers




Dave Rogers is a former editorial writer for the Bay City Times and a widely read,
respected journalist/writer in and around Bay City.
(Contact Dave Via Email at carraroe@aol.com)

More from Dave Rogers
---
Send This Story to a Friend!
Letter to the editor
Link to this Story
Printer-Friendly Story View
---
--- Advertisments ---