Heart Disease is the #1 Killer of Americans
Support The American Heart Association in Heart Walk on May 15th, 2010.
April 25, 2010 Leave a Comment
By: Julie McCallum,
Senior Staff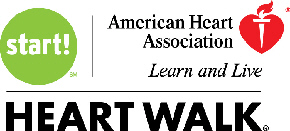 Saturday, May 15, 2010
Wenona Park, Bay City
Heart Disease is the the number 1 killer of Americans and stroke is the number 3 killer. The American Heart Association is encouraging area residents to take steps toward fighting heart disease and stroke.
On Saturday, May 15, 2010 Mid-Michigan area residents will participate in the American Heart Association's Start! Heart Walk in Bay City at Wenonah Park.
Event Sponsored by Covenant Health Care
Each day, nearly 2,400 Americans die from a cardiovascular disease. That's an average of one death every 37 seconds. A leading risk factor for heat attack and stroke is lack of physical activity.
The Start! Heart Walk is the Heart Association's premiere fundraiser where community members can fight back against heart disease, stroke and even childhood obesity by raising funds that will support research, educations and advocacy.
According to Stacy Sawyer, Director of Communications, the walk is 2.6 miles and is non-competitive.
Sawyer said, "Anyone can still form a Community Team and help fight heart disease and stroke by visiting www.midmichiganheartwalk.org to set up a team webpage."
Jennifer Hancock, Corporate Events Director, said, "Be sure to fast for 12 hours if your interested in a
FREE Health screening
, starting at 9:00am." Screenings will be done by Bay Regional. (Event will go on rain or shine)
Hancock, added, "There will be vendors and many educational pieces at the event."
To get involved or to form a team call Jennifer Hancock at 517-303-3830 or email to Jennifer.Hancock@heart.org
The annual event, which raises funds to fight heart disease and stroke, begins at 8:30 a.m. with registration, then at 9:30 a.m. the walk.
Click Here To Register!
Event Schedule:
8:30 - Registration & Donations Turned in
9:15- Welcome and Introduction
9:25- Warm up
9:30- Walk begins
To Make A Donation Online Click Here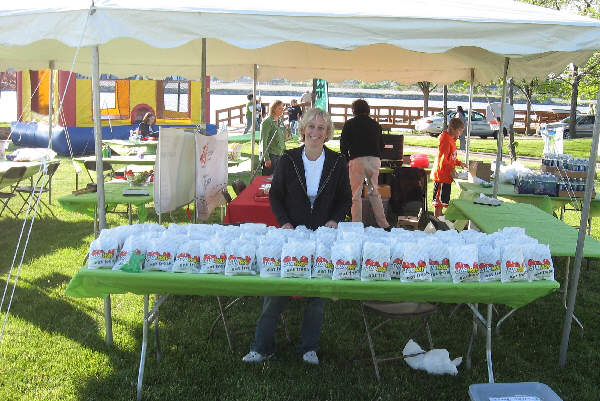 This is the fourth Annual National Start! Walking Day -- the American Heart Association's reminder to get Americans up and moving. Start! challenges corporations and their workforce to promote physical fitness and break down the obstacles that keep Americans from being physically active. The movement focuses on walking as an activity because it's accessible, free and has the lowest dropout rate of any type of exercise.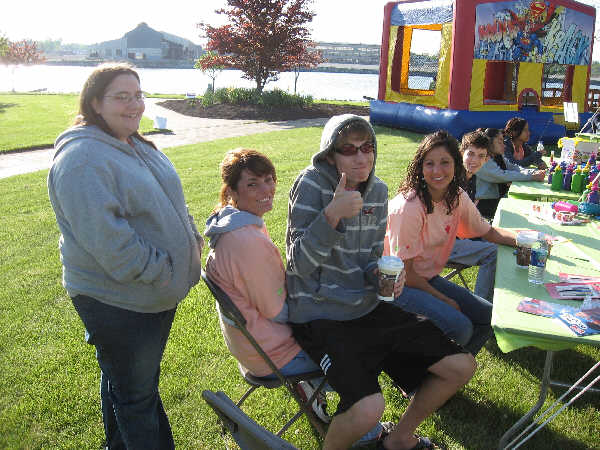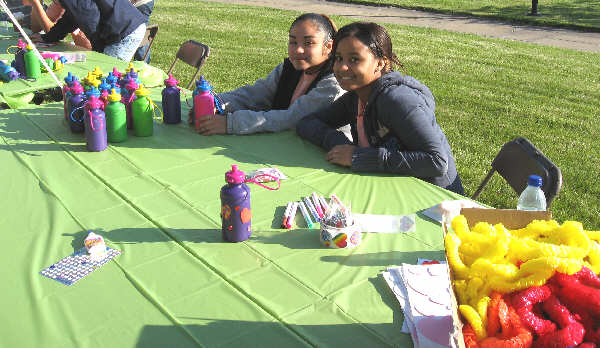 For a fun and educational experience join the 2010 Great Lakes Bay Region Start! Heart Walk on May 15th, 2010.
Obesity costs American companies $225.8 billion per year in productivity loss alone, and the average annual health-care cost per person exceeds $3,000. Physical inactivity doubles the risk of heart disease which kills 1 in 3 people in the U.S. each year as the No. 1 killer, but it is largely preventable.
Get START!ED today in a walking program and be part of our mission in motion as we Create Hope, Inspire change & Celebrate Success.
For more information visit midmichiganheartwalk.org.
---
---
---
Send This Story to a Friend!
Letter to the editor
Link to this Story
Printer-Friendly Story View
---
--- Advertisments ---