Chevy Cruze Parts Production Adds New Element to Bay City, Flint Plants
Local, Area Plants to Build Parts for Much-Heralded New Model Due Late 2010
April 25, 2010 Leave a Comment
By: Dave Rogers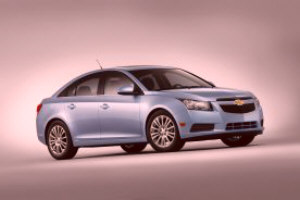 The new Chevy Cruze is slated to be in showrooms in the fourth quarter of 2010.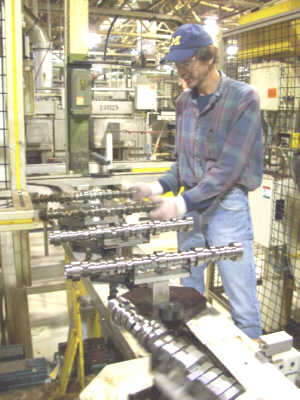 A worker at the GM Powertrain Plant in Bay City inspects camshafts.
The Bay City General Motors Powertrain plant has new life due to two new vehicles, the 2011 Chevy Volt and the Chevy Cruze Eco.
The prospect of longterm development of the local 975,000 square foot plant has City Manager Robert V. Belleman enthused. The manager wrote in his budget report to commissioners:
"Despite our financial challenges, in the City of Bay City we have seen signs of the economic recovery with General Motors' announcements of its $37 million investment in the Bay City Powertrain plant to produce engine parts (camshafts and connecting rods) for the 2011 Chevy Volt and Cruze Eco models.
The rollout of the Cruze also gives a major shot in the arm to several GM plants in Flint, where a substantial number of local and Saginaw Bay area residents work.
The fuel-efficient Chevrolet Cruze, which is scheduled to launch next spring, is Chevy's all-new global compact car. The Cruze will be powered by a 1.4L four-cylinder turbo engine and is expected to deliver better fuel economy than the current leader in the segment, the Chevrolet Cobalt XFE, rated at 37 mpg highway.
The Chevrolet Volt, which is scheduled to start production in late 2010 as a 2011 model, will be GM's first extended-range electric vehicle. The Volt can travel up to 40 miles on electricity from a single battery charge and can extend its overall range to more than 300 miles with its flex fuel-powered 1.4L engine-generator, which will be produced at Flint Engine South.
GM is investing more than $230 million in four plants in the greater Flint area to support the production of the fuel-efficient 2011 Chevrolet Cruze and Volt, representing more than 500 jobs. The four GM plants include Flint Engine South, Flint Metal Center, Flint Tool & Die and Grand Blanc Weld Tool Center.
"These four GM manufacturing plants have a key role in GM's production of the next generation of fuel-efficient vehicles, the Chevrolet Volt and Cruze," said Larry Zahner, GM manufacturing manager. "The men and women at these plants are working hard to exceed their quality and cost objectives while maintaining a relentless focus on safety and improved efficiency."
The four manufacturing plants have also made significant progress in reducing their impact on the environment. The plants recycle more than 97 percent of the waste they generate. Materials recycled during the last year include 12 tons of batteries, 47,000 tons of scrap metal, 616 tons of oil, 229 tons of wood and 74 tons of plastic paper.
Key activities performed by the four plants include development of automated equipment and tooling for the Chevy Cruze and Volt assembly plants, die development and stamping of body panels and other components and the manufacturing and assembly of key powertrain components including the 1.4L four-cylinder engine generator for the Volt and the 1.4L four-cylinder turbo engine for the Cruze.
At the New York Auto Show earlier this year, Chevrolet revealed the compact 2011 Cruze Eco. This high-efficiency model is powered by an Ecotec 1.4L turbocharged engine with variable valve timing that achieves an estimated 40 mpg on the highway when combined with a six-speed manual transmission. Cruze Eco is expected to deliver the best fuel economy in the compact segment, while offering midsize car spaciousness.
The Bay City investment includes renovating approximately 34,000 square feet of the plant and installing new equipment to aid in the production of these parts, said Mr. Belleman.
---
--- Advertisements ---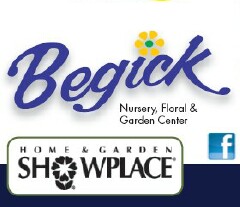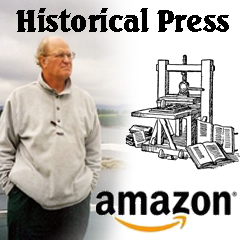 ---
"Preparation for the new model has already begun at the plant and it is anticipated that production will begin in the second half of 2010. According to GM, the Volt/Cruze project at the plant should create approximately 32 additional jobs and reflects a focus on more fuel efficient vehicles."
"The Cruze Eco delivers hybrid-like efficiency without the price tag," said Jim Campbell, U.S. vice president, Chevrolet marketing. "Along with the Volt electric vehicle, it demonstrates how Chevrolet is working to bring new products to market that range from gas-friendly to gas-free."
In February 2010 General Motors announced an additional $10.5 million investment creating approximately 17 jobs at the Bay City Powertrain Plant.
Cruze is the first in a family of all-new Chevrolet small and compact cars designed to offer excellent fuel economy, outstanding quality and top safety ratings. Cruze models for the United States and Canada will be produced at the Lordstown, Ohio assembly complex.
In February, Chevrolet announced the addition of a third shift at Lordstown that will add 1,200 workers to support a smooth, fast and flawless ramp-up of Cruze production. More than $350 million has been invested to re-tool the plant and add new, state-of-the-art manufacturing equipment.
"This investment helps secure the best possible manufacturing footprint to react to market demand and deliver vehicles faster to our customers," said Campbell. "We believe Cruze is the right car at the right time for American consumers."
The local GM plant displayed a Cruze Eco engine during its public announcement in February.
Featuring an Ecotec 1.4L turbocharged engine with variable valve timing, the Cruze Eco is designed to be the most fuel-efficient model in the lineup, delivering an estimated 40 mpg on the highway with the standard six-speed manual transmission. City fuel economy, as well as estimates for the Cruze Eco equipped with an available six-speed automatic transmission, will be finalized closer to launch.
The Eco achieves greater fuel economy using a number of features that enhance its aerodynamics, minimize weight and reduce rolling resistance. Details include: A lower front grille air shutter that closes at higher speeds to improve aerodynamics and opens at lower speeds to optimize engine-cooling airflow; The upper grille has more 'closeouts' to improve aerodynamics; A lower front air dam extension, extensive use of underbody panels and a rear spoiler enhance aerodynamics;
A lowered ride height improves aerodynamics; Unique 17-inch lightweight aluminum wheels; Ultra-low rolling resistance 17-inch Goodyear tires.
The axle ratio on the manual-transmission model is also optimized for fuel economy, while helping the car deliver confident performance. Chevrolet estimates the Cruze Eco will deliver 0-60 mph performance of about 10 seconds with the manual transmission and nine seconds with the six-speed automatic.
The Cruze Eco will be available in the fourth quarter of 2010.
Cruze's Ecotec 1.4L turbo performs like a larger engine when needed, but retains the efficiency of a small-displacement four-cylinder in most driving conditions; it is standard on Eco, LT and LTZ models. Rated at an estimated at 138 horsepower (103 kW) and 148 lb.-ft. of torque (200 Nm), it enables a cruising range of more than 500 miles (800 km). Cruze will lead the way for Chevrolet in the use of small-displacement, turbocharged Ecotec engines that are highly fuel-efficient and power vehicles that are fun to drive.
Standard on LS models is a 1.8L Ecotec four-cylinder rated at an estimated 138 horsepower (103 kW) and 125 lb.-ft. of torque (168 Nm). Both engines are designed with fuel efficiency in mind, including technology such as variable valve timing that optimizes performance and fuel economy.
###
---
---

Dave Rogers




Dave Rogers is a former editorial writer for the Bay City Times and a widely read,
respected journalist/writer in and around Bay City.
(Contact Dave Via Email at carraroe@aol.com)

More from Dave Rogers
---
Send This Story to a Friend!
Letter to the editor
Link to this Story
Printer-Friendly Story View
---
--- Advertisments ---