State House Panel Approves Hike in Tourism Tax in Bay, Midland Counties
MEDC Has Yet to Consider Move to Raise Hotel/Motel Room Levies from 2 to 5%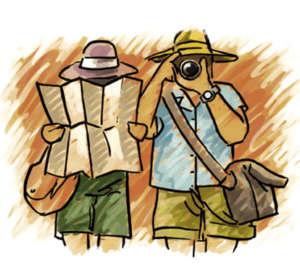 Room taxes may be increasing from two to five percent
The Michigan House will soon be asked to approve a bill, sponsored by State Rep. Jeff Mayes of Bay City, raising the hotel/motel room tax from 2 percent to 5 percent -- but only in two counties -- Bay and Midland.
The state House Tourism Committee has advanced the bill that would allow the two counties to raise fees up to 5 percent to finance marketing and promotion activities mainly through the newly created Great Lakes Bay Regional Alliance headed by Dr. John Lore.
Marketing for the three-county alliance would likely be handled by the Great Lakes Convention and Visitors Bureau, said CEO Annette Rummel of Frankenmuth who now heads the Bay and Midland tourism bureaus.
"The goal of the legislation is to enable the counties to equally assess fees for all rooms within the partnering communities so there is consistency," she said.
The room tax increase, if approved by the Legislature, would raise an estimated $2 million more per year that backers hope will allow heightened tourism promotion.
The Bay and Midland counties commissions have supported the tax hike, as have many hoteliers in the region. Saginaw already has a 5 percent room tax.
Legislative analysis of the bill follows:
"The bill would create a new Regional Convention and Tourism Promotion Act, under which an existing nonprofit convention and tourism bureau that met certain criteria could levy an assessment of up to five percent on hotel and motel rooms to support marketing and promotion programs. Assessment revenues would not be state funds.
"The bill would apply to an assessment district that was a combination of two or more adjoining municipalities. The term "municipality" is defined to mean a county with a population of more than 80,000 and less than 115,000 that contains a city with a population of more than 35,000 and less than 45,000 and that shares a border with a county that levies an accommodation tax under Public Act 263 of 1974, the Accommodations Tax Act. This definition appears to apply to Bay and Midland counties. Those counties share a border with Saginaw County, and reportedly the three counties together have formed the "Great Lakes Bay Regional Alliance."
"Under the new act, an assessment could not exceed five percent of 'room charges.' That term would apply to the charge imposed for the use and occupancy of a room, excluding charges for food, beverages, state use tax, telephone service or like services, and reimbursement of the assessment (i.e., adding the assessment to customers' bills).
"It would apply to 'transient facilities,' defined as a building of two or more rooms used in the business of providing dwelling, lodging, or sleeping to transient guests, whether or not membership was required for use of the room. It would not apply to hospitals or nursing homes. It would apply to guests occupying a room for less than 30 consecutive days regardless of who pays the room charge for the room.
---
--- Advertisements ---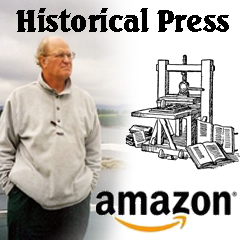 ---
"Owners of transient facilities could reimburse themselves by adding the assessment on top of room charges, but would have to notify customers that it was doing so. Assessments would be due within 30 days after the end of each calendar month and interest of 1.5 percent per month would be due on late payments.
"MEDC Notification & Approval. A convention and tourism bureau wishing to operate under the new act would have to file a marketing program notice with the director of the Michigan Economic Development Corporation (MEDC) describing the structure, history, membership, and activities of the bureau in sufficient detail to allow the MEDC to determine whether the bureau meets the act's eligibility requirements. The notice would also have to describe the marketing program to be implemented and specify the amount of the assessment fee.
"Bureau Eligibility. Under the bill, to be eligible, a bureau would need (1) to have been actively engaged in promoting convention business and tourism for at least five years; (2) to have a board of directors elected by its members; (3) have a full-time chief executive officer and at least two full-time equivalent employees; (4) be a member of one or more nationally recognized associations of travel and convention bureaus.
"Owner Notification & Initial Referendum. The bureau would also have to send the marketing program notice by registered or certified mail to each owner of a transient facility in the assessment district. Owners could force a referendum on the plan.
"A referendum would be held if the MEDC received written requests for a referendum within 40 days after mailing of the notice from owners representing at least 40 percent of the total number of owners or at least 40 percent of the total number of rooms. In a referendum, each owner would have one vote per room. A majority of votes actually cast would determine whether or not an assessment went into effect.
"Subsequent Referendums. At any time three years or more after an assessment took effect, and upon the written request of owners as before, the bureau would have to conduct a referendum on whether the assessment should be discontinued. If a majority voted to discontinue the assessment, it would be discontinued on the first day of the month following 90 days after certification of the results. Passage of a resolution discontinuing an assessment would not prevent a bureau from proposing a new marketing program during or after the 90-day period. If the resolution to discontinue the assessment was not adopted, another referendum could not be held for two years.
"Marketing Program. A marketing program could include all or any of the following: (1) advertising, marketing, and promotional programs to encourage regional convention business and tourism; (2) assisting transient facilities to promote business and tourism; (3) acquiring personal property; (4) hiring and paying personnel; (5) contracting with others to carry out program activities; and (6) undertaking research to encourage business and tourism.
"Financial statements of the bureau would have to be audited at least annually by a certified public accountant, and a copy of the audited statements would have to be mailed to each owner not more than 150 days after the close of the bureau's fiscal year. The financial statements would have to include a statement of all assessment revenues received during the fiscal year and be accompanied by a detailed report, certified by the chief operating officer of the bureau, describing marketing programs. Copies of the audited financial statements and the certified report would have to be mailed to the MEDC director.
"This bill would have no fiscal impact on the revenue of the state or local units of government because the assessments authorized become the property of the private, non-profit corporation promoting convention and tourism business. MEDC may realize a negative, albeit negligible, fiscal impact due to their specified administrative requirements under the provisions of the bill."
###
---
---

Dave Rogers




Dave Rogers is a former editorial writer for the Bay City Times and a widely read,
respected journalist/writer in and around Bay City.
(Contact Dave Via Email at carraroe@aol.com)

More from Dave Rogers
---
Send This Story to a Friend!
Letter to the editor
Link to this Story
Printer-Friendly Story View
---
--- Advertisments ---