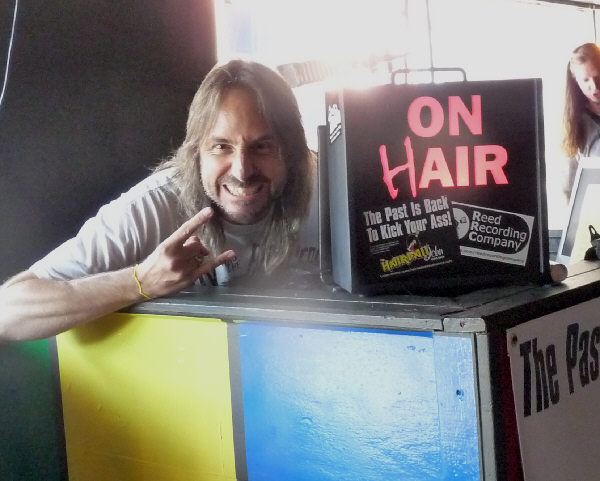 (MyBayCity Photos by Julie McCallum)
---
HairBall John Makes His Return & Records Live From Big House Bar
Reed Recording Studios Records For World-wide Distribution
August 1, 2010 Leave a Comment
By: Julie McCallum, Entertainment Editor
The Hairball John Radio Show returned from a 17 month hiatus in triumphant fashion with a completely Live show from The Big House Retro Club in Bay City, Michigan, on Wednesday, July 28, 2010.
The show which was recorded by Reed Recording Studios for world-wide distribution, also served as the pre-concert party for L.A. Guns, Faster Pussycat and John Corabi all of whom will be performing that night at The Vault.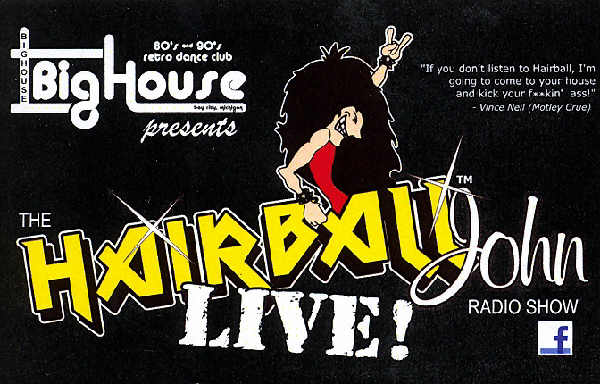 Hairball John, (John Bellsmith), said, "The show is a true labor of love. I enjoy every song, every memory that surfaces and every person I meet that shares their memories and favorite songs."
The next show is Wednesday, August 4, 2010 and then a regular schedule of the
First Wednesday of every month, at the Big House Bar on Midland Street.
Each show will be recorded by Andy Reed of Reed Recording Company. Bellsmith, said, "Andy has been a huge support and driving force behind getting me to return."
From 2003-2009 The Hairball John Radio Show was a syndicated radio show that featured the best of 80's style Hard Rock, past and present.
Accomplishments during it's six year run:
300+ episodes
200+ artist interviews (including Judas Priest, Dio, Motley Crue, Poison, Bon Jovi and many more)
- 50+ terrestrial and web-based affiliates with world-wide coverage.
Featured in multiple fanzine, magazine and web-based articles
Approached by XM Radio
Currently working on book consisting of highlights from artist interviews
In 2003 John approached WKQZ with a written proposal of a 'Sunday Night Hairball' radio show. His request was that he be allowed to co-host and help program the music for the show. The show was approved on the spot and the show first aired live two weeks later on Sundays from 6-8pm on with John as sole host.
By late 2003 the show began airing on web-based affiliates and artists interviews became a weekly feature. Locally the show grew greatly in popularity and within the first year it expanded to three hours. John said "Later in 2004, I decided to leave WKQZ, but to this day I still have close ties to the station and a deep appreciation for the opportunity they gave me." John Continued, " That experience was amazing!"
During 2005 to 2009, changing the name to The Hairball John Radio Show and bringing on a co-host, The Acid Chimp, the show quickly became one of the most listened to features on the INTERNET.
As overseas popularity grew the show started airing on some of the largest terrestrial radio stations in Europe. This popularity brought amazing opportunity to sponsor a multitude of music festivals that drew more than 100,000 attendees each.
In 2006 XM radio expressed interest in the show but it was at the time of the XM / Sirius merger and shows were being cut instead of added.
At it's height of popularity (Feb. 2009) The Hairball John Radio Show was broadcasted weekly world-wide on more than 50 terrestrial and web-based affiliates, including Sky Digital one of Europe's largest providers of cable television and US FM stations were being added monthly.
John explained, "In 2009 because of a severe medical issue within my family I choose to put The Hairball John Radio Show on an indefinite hiatus. During the hiatus my 37 year old co-host and close friend died unexpectedly of a massive heart attack."
Now, John has decided to bring The Hairball John Radio Show out of hiatus, with the burning desire to bring the joy of the radio show back into his life. This time it would be recorded live in a party atmosphere at The Big House Retro Club. With a collection of over 6,000 CD's, 400+ concerts and having experienced the incredible 80's scene in San Francisco/Los Angeles first hand, John loves sharing the music and memories to his audience.
Locally the timing is perfect for bringing back the show. The Big House offers an outstanding venue for the party atmosphere that the show brings and the booking of national rock bands by The Vault. (directly across the street from The Big House)
The Hairball John Radio Show is scheduled for the first Wednesday of each month from 6pm-9pm at The Big House Retro Club on Midland Street. Each show is full of great music from the Decade of Decadence, current music from that genre, artist interview clips, specialty segments (Pole Position pick of the week, Bladder Ballad and Purgatory Priest) as well as requests from those in attendance.
The idea is not to come out and 'watch' the recording of a radio show, it is to be part of it, experience it and have an amazing time.
Each recorded show will be available for free downloading the following week at www.hairballjohn.com.
The next Hairball John Radio Show LIVE is Wednesday, August 4, 2010 from 6-9PM.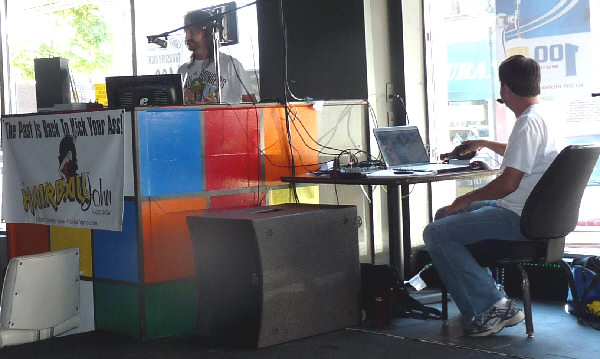 ---
The Hairball John Radio show was a pre-party for the concert across the street at the Vault - John Corabi, L.A. Guns and Faster Pussycat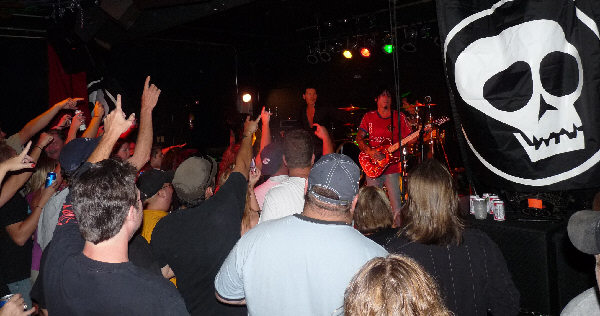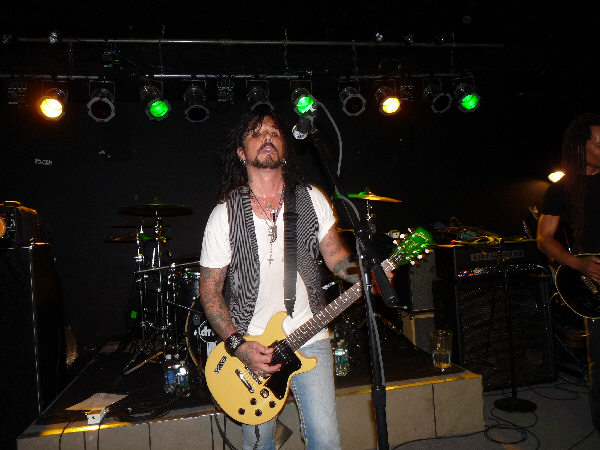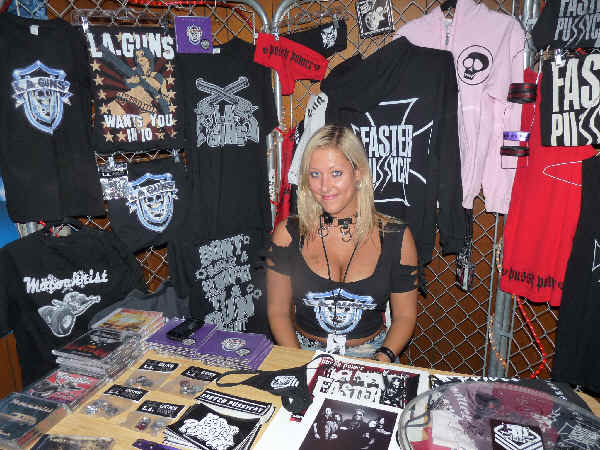 ---
---
---
Send This Story to a Friend!
Letter to the editor
Link to this Story
Printer-Friendly Story View
---
--- Advertisments ---