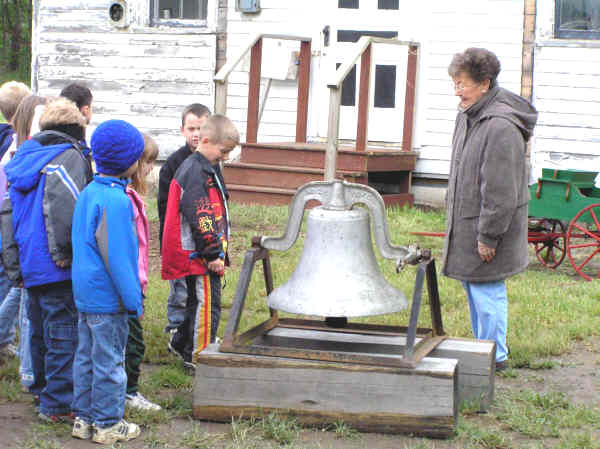 Bob Hirn, Cass City, and Martin Kubacki, Ubly, are co-chairs of the 15th Annual Fall Family Days and have added many new things to the 2010 event.
---
Steam Engines to Highlight Thumb Octagon Barn Days Sept. 10-11-12
August 29, 2010 Leave a Comment
By: Dave Rogers
The largest live steam engine show since the 1960s in Michigan's Thumb and vintage toys and dolls in a huge tent will feature the 15th annual Fall Family Days event at the Thumb Octagon Barn in Gagetown.
Fall Family Days event is put on by the Friends of the Thumb Octagon Barn, an all volunteer organization. All proceeds support the improvements, restoration, and maintenance of the Thumb Octagon Barn Agricultural Museum.
"Spin back in time as the eight-sided barn and surrounding site serve as the staging grounds for the 15th annual Thumb Octagon Barn's Fall Family Days, re-creating the early 1900s rural life," say the event's promoters.
Bob Hirn, Cass City, and Martin Kubacki, Ubly, are co-chairs of the 15th Annual Fall Family Days and have added many new things to this event.
The event begins at 4 PM Friday, Sept. 10 with a fish supper and sing a long in the Barn; all activities/events will be open Saturday, Sept. 11 and Sunday, Sept. 12 from 8 a.m. to 5 p.m.. Dual-themes this year highlight Steam Power and Vintage Toys & Dolls; admission is $3 per person, children under six years of age are free.
Steam traction engines as well as vertical stationary steam engines will be displayed. Steam engines will be operating some of the equipment on site at the sawmill, plus a stationary threshing machine, and an electrical generator. Paul Deo, Snover, Steam Power chairperson, has put together together a very unique event for all to come, see and hear.
There will be running old model trains set up on a huge tracked set-up with many different buildings and levels. Many people will be displaying their collections of Vintage Toys & Dolls, so there will be lots and lots of old tractors, dollhouses, barns, and a variety of old toys, plus many, many beautiful vintage dolls. Lila Arroyo, Cass City, is the Vintage Toys & Doll chairperson.
---
--- Advertisements ---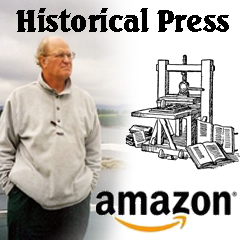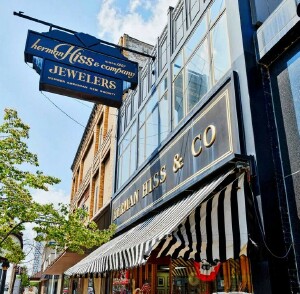 ---
Festivities begin on Friday, September 10th at 4 p.m. with a Fish Supper served until 7 p.m.; price is $8.50. George and Lavonne Pettinger, Snover, are organizing all of the details for the supper and Greg Talaski, Kinde, will be returning to cook one of his famous fish fries.
New buildings built/rebuilt on the site this year are the Grain Elevator and Sugar Shack; this is the beginning of the Village area east of the creek near the One Room Country School.
The Grain Elevator has working legs, floor scale, and other granary equipment in operation running off line shafts; also displays of granary equipment and memorabilia from grain elevators in the Thumb area. In the Sugar Shack the evaporator will be working, making sorghum syrup, some of which will be for sale.
A new demonstration this year is the dowelling machine that was donated in 2006 by John Herzog, Pigeon. Wooden dowels will be made, the FFD stamp (Fall Family Days) will be stamped on them, and available to visitors. Also new this year will be half hour presentations in the One Room County School, twice each day, put on by children/teachers in period appropriate dress depicting the routines students went through during those days.
Children will be operating an old style lemonade stand out by the school, fitting with the era and providing a nice cold drink for visitors.
This being the 100th Year Anniversary of the Boy Scouts, they will be on site with hands on projects for children and a rock-climbing wall.
New also this year will be the Scottish American Society of Michigan performing each day at 1:30 PM in their Scottish attire playing bagpipes. The original builders of the Barn and house, John and George Munro's father emigrated from Scotland in 1848 to Ontario, Canada; the brothers moved to the Thumb area in the late 1800s. Their granddaughters are active in the Scottish American Society, so the Munro Clan lives on at the Thumb Octagon Barn.
After the Fish Supper on Friday, folks are invited to gather in the Barn for some old-time music provided by the Eastern Michigan Music Makers. Arlen Bannik, Bad Axe, musician organizer, encourages those interested to bring their own instruments and join in the fun, plus they will host a good old fashioned Barn Dance.
Throughout both Saturday and Sunday, The Eastern Michigan Music Makers will gather under the black walnut trees in front of the Barn for a continuous concert and at 10 AM on Sunday morning, there will be a Gospel Sing in that area.
The 1922 fifteen room house with eight bedrooms, described as a "Craftsman" style bungalow, will be open for a walk through with volunteers available to talk about the wonderfully restored home and garage.
The One Room Country School, an actual country school moved to the site several years back, will be open to see what education looked like in the early 1900s.
The sawmill will be working for all to see and hear, plus the sawmill museum open with many wonderful displays of wood tools of yesteryear, including a display of lumberyards in the Thumb area.
The restored powerhouse will be open with volunteers taking time to tell the story of why and how the building was so important to the site. Many field demonstrations will take place near the Munro Building including in-field corn and grain binders, a stationary threshing machine, and a stationary baler. Teams of horses will pull wagons to give wagon free rides out by the creek. Thumb Two Cylinder Club members will have a big display of John Deere toy tractors and machinery.
Linda Bailey, Crosswell, Ladies Workshops chairperson has scheduled classes on doll repair and restoration plus corn husk dolls, both of which go along well with the Vintage Toys & Dolls theme. There will be classes on rope making; other classes/times will be listed by the garage, where they are held.
The Children's Activities tent, located across the creek, will allow the kids to participate in a variety of activities common to children in the early 1900s. Mary Inbody, Snover, and Bernadette Schwalm, Ubly, Children's Activities co-chairs will have activities ready to go for the kids involving pumping water with hand pumps, washing clothes using a scrub board and hanging them on the clothes line, saddles on straw bales to ride, silts to walk on, large checker games, huge tubs of corn to play in, plus Daisy the goat to milk. Also the barrel trains are back again this year to give children a free ride! There will also be a children's ceramic painting class on Saturday.
---
--- Advertisements ---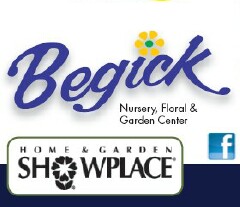 ---
Many different kinds of wonderful, old time foods will be available! Delicious, homemade tasty treats include fresh squeezed apple cider, deep fried donuts made fresh throughout the day, many batches of homemade ice cream churned every hour, hog kettle popcorn, cotton candy, homemade bean soup, plus chicken strips and fries, and of course the very popular, huge Farmers Breakfast for $6, prepared each morning by the extended Auten Family, from the Cass City area.
Auten cooks will be preparing made-to-order eggs as well as bacon, sausage, pancakes and potatoes from 8 to 10 a.m. Saturday and 8 to 11 a.m. Sunday. There will also be a food concession in the Munro Building with a wide variety of food items. Beverages will be available at several locations on the site.
At 2:30 p.m. on Saturday and Sunday, there will be a style show in front of the Barn depicting era clothing followed by the annual antique tractor parade at 3 p.m.! On display throughout the event will be rows and rows of antique tractors, old cars, trucks and gas engines.
All 220 spaces for vendors and crafters are filled to overflowing! For over ten weeks this area has been filled and a waiting list has been kept by Louis & Linda Wehrman, Reese, co-chairs of this area. Beautiful craft items and a big variety of flea market items will be available for purchase.
Families/people of all ages, prepare to spend the day to take in the all the demonstrations, vendors and crafters, buildings, and taste a variety of foods during the 15th annual Fall Family Days at the Thumb Octagon Barn Agricultural Museum on Saturday, September 11th and Sunday, Sept. 12 from 8 a.m. until 5 p.m..
Free shuttles will take people from the parking area to the site; handicapped parking is also available. Shuttle service for all via tractor-pulled wagons is provided to/from the parking area.
For more information /questions phone Thumb Octagon Barn Agricultural Museum, 6948 Ritchie Road, Gagetown 48735 at 989-665-0081, and/or visit www.thumboctagonbarn.org. which includes photos and a map to the site. Please note: NO PETS ON THE SHOW GROUNDS. Contacts For Further Information Concerning Thumb Octagon Barn Fall Family Days 2010, Gagetown: Bob Hirn, Cass City, 989-872-3761, co-chairperson of Fall Family Days event Martin Kubacki, Ubly, 989-658-8450, co-chairperson of Fall Family Days event Rose Putnam, Caro, 989-894-9883 (work), President of Friends of Thumb Octagon Barn Paul Deo, Snover, 989-658-2206, Steam Power theme chairperson Lila Arroyo, Cass City, 989-872-2658, Vintage Toys & Doll theme chairperson Louis & Linda Wehrman, Reese, 989-693-6743, vendors and crafters co-chairpersons Diane Rapson Gabil, Essexville, 989-892-3105, advertising chairperson www.thumboctagonbarn.org
---
---

Dave Rogers




Dave Rogers is a former editorial writer for the Bay City Times and a widely read,
respected journalist/writer in and around Bay City.
(Contact Dave Via Email at carraroe@aol.com)

More from Dave Rogers
---
Send This Story to a Friend!
Letter to the editor
Link to this Story
Printer-Friendly Story View
---
--- Advertisments ---