WHO REALLY WON? We'll Never Know Real Results of the August Primary Vote
Bay County Had 10,735 Spoiled Primary Ballots; How Would Results Differ?
September 12, 2010 1 Comments
By: Dave Rogers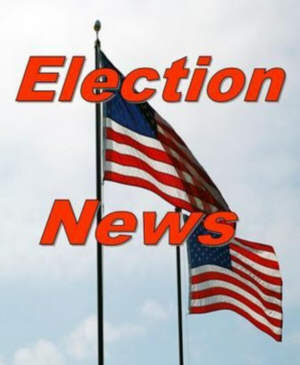 Michigan's split partisan primary has resulted in 224,000 invalid ballots, including 10,735 in Bay County.
Did your vote count in the Aug. 6 primary election?
Not if you tried to vote for candidates from more than one party!
Michigan's split partisan primary has resulted in 224,000 invalid ballots, including 10,735 in Bay County.
Nobody will ever know, perhaps, who would have won the election -- except in non-partisan judicial races and on the issues -- as a result of the voided ballots.
The partisan selections of more than 48 percent of Bay voters were invalidated by their attempts to crossover, according to Bay County Clerk Cindy Luczak.
"I don't know what can be done about it and nobody raised the issue in calling for a recount," she said. "There is no way of knowing how many contested races would have turned out since the ballots are sealed for 22 months."
She said she trained more than 300 election workers who make extra efforts to counsel voters against trying to vote for candidates of both parties. "People say they split their vote the last time," she said. "They forgot that this system has been in effect for many years."
In Bay County, 8,484 voters split ballots at the polls and 2,251 did so on absentee ballots, according to official election results.
The problem may have been caused by a programming fault, theorized Robert Redmond, legislative/judicial analyst for the county commission. "The voting machines are supposed to be programmed to kick out crossover votes and then voters get a new ballot."
County Executive Thomas L. Hickner said one solution is an open primary, which he does not favor because the crossover votes skew the results. "In other words, in an open primary voters of one party could end up picking the candidate for the other party, and that's not a fair procedure."
Candice Miller, Michigan Secretary of State, has called for an open primary system to avoid voter confusion about voting the primary ballot.
An open primary ballot allows voters to vote for candidates of their choice, regardless of the candidates' party affiliations. Michigan's current partisan primary system requires voters to vote for candidates from one party only.
"The rules for voting in a primary are different than the general election, and that creates a lot of confusion for voters," Secretary Miller said. "Traditionally, Michigan is a ticket-splitting state and in the primary election you cannot vote across party lines. An open primary would give voters the opportunity to vote for any candidate of their choice."
Statewide, more than 1.8 million people voted in the primary election, a record turnout representing 27 percent of Michigan's 6.8 million registered voters. However, more than 224,000 ballots were invalidated primarily due to crossover voting.
Two other states, Alaska and Washington, have open or blanket primaries.
"It is completely unacceptable to have more than 224,000 ballots invalidated," Secretary Miller added. "Voters should be able to vote for the candidate of their choice in a primary regardless of party affiliation. That would eliminate ballot invalidations due to crossover voting."
In addition to an open primary, Secretary Miller, the state"s chief election officer, reiterated her call for the state to adopt a uniform voting system.
"A statewide uniform voting system would ensure the way we cast and count votes, the way we train election workers, and the way we design ballots would be exactly the same for every election," Secretary Miller said. "Until this change is made, we will continue to have problems in our voting and tabulating process."
Michigan currently employs five different voting systems: paper ballots; mechanical lever machines; punch card systems; optical scan systems; and DRE or direct recording electronic systems.
To complicate matters, there are different variations of optical scan, punch card and DRE systems used throughout the state.
However, if federal funds become available for upgrading voting equipment, Michigan has already adopted legislation requiring a uniform voting system and is ready to move ahead once funding is received.
###
---
Government Article 5223
"The BUZZ" - Read Feedback From Readers!
bystander says: On September 13, 2010 at 09:12 AM

It is un-explainable to me..If these ballots were indeded "thrown out"..how would the non-partisan and issue votes remain to be counted??
---

Dave Rogers




Dave Rogers is a former editorial writer for the Bay City Times and a widely read,
respected journalist/writer in and around Bay City.
(Contact Dave Via Email at carraroe@aol.com)

More from Dave Rogers
---
Send This Story to a Friend!
Letter to the editor
Link to this Story
Printer-Friendly Story View
---
--- Advertisments ---