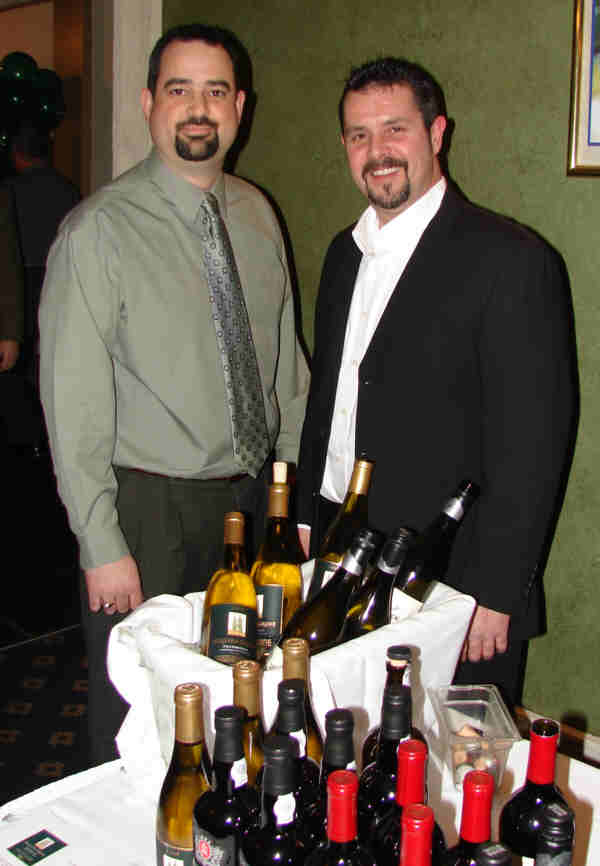 Weidner family members Matt (Left) and Mark look over a selection of wines during the Wines Around the World fundraiser event at Bay City Country Club.
(MyBayCity Photo by O. J. Cunningham)
---
8th Annual Weidner Wine Event at Country Club is Huge Success
March 7, 2011 Leave A Comment
By: O. J. Cunningham
It was only a little after 6:00pm on Friday night but Wendy Dore was already all smiles. "Isn't this just wonderful," she asked rhetorically, acknowledging the crowd of over 550 gathered at the Bay City Country Club on February 25, 2011 for the
8th Annual Wines Around The World
fundraiser for the Nathan Weidner Children's Advocacy Center (NWCAC).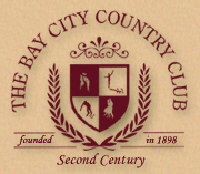 Dore's Bay City Country Club has been hosting the Wines Around the World event for the past 3-4 years. "This is just a fabulous event every year," Dore added. "Bay City Country Club is so proud to be associated with such a wonderful event."
All proceeds from this annual wine and auction event go directly to supporting the programs and services of the Nathan Weidner Children's Advocacy Center whose mission is to prevent child abuse and neglect through education and intervention.
Al Doner, Co-chairman of the event (along with Tom Doran) was busy seating guests, and generally keeping the event organized and on the right track. "We're actually sold out," Doner said. "I've already had to turn 15 people away."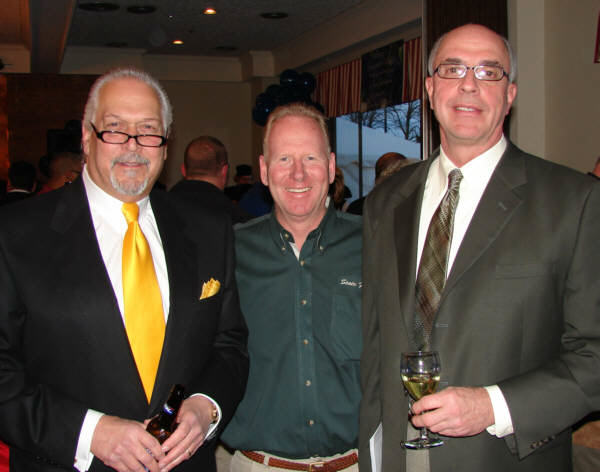 FABIANO BROTHERS IS WELL REPRESENTED -- Wines Around the World Major Contributors included: (Left) Tom Tuma (Fabiano COO) and (Right) Gordy Dalziel (Fabiano Director of Wine & Marketing). Pictured (Center) is Bay City Country Club's Jim (Jimski) Kruszynski
(MyBayCity Photo by O. J. Cunningham)
Doner co-chairs the event with fellow volunteer Tom Doran of Stray Cat Wines. "All proceeds go to the NWCAC," Doner pointed out. "Our goal this year was to raise $35-$40,000 tonight," Doner continued. "But the turnout and the support from our wonderful sponsors might just push us over the top . . . closer to $45,000."

Event Gold Sponsor Matt DuRussel (DuRussel Insurance) had praise for both the Bay City Country Club staff and co-chairs Doner and Doran. "This is a huge undertaking," DuRussel said. "Everybody pulls together every year to make this project one of the great social and fundraising events in Bay County." DuRussel's insurance group also provided all of the wine glasses for the evening.
The evening began at 5:30 p.m. with food, wine, music and a silent auction. The silent auction closed at 8 p.m., followed by the live auction at 8:15 p.m.
Major donated items for the live auction were:
** (4) Detroit Red Wing Hockey Tickets (Donated by: Fabiano Brothers)
** Lodging & Golf for Four (4) at Garland Lodge in northern Michigan (Donated by: Ivan Miller)
** Limo Ride & gourmet Meal for Eight (8) at Frank Janca's Three Falls Lodge on the AuSable River in Northern Michigan. (Donated by: Jay Samborn and Frank Janca)
The menu for the evening included:
Chef Fred Garcia -- Old City Hall: Tenderloin beef with a black truffle sauce
Chef Rick Revette -- Gatsby's Seafood and Steak House: Seafood Pasta Alfredo Sauce with garlic toast points
Chef Craig Fiebke -- Fusion 1 Café: Fresh-made Sushi
Chef Dean Schultz -- Bay City Country Club: Pulled pork rolls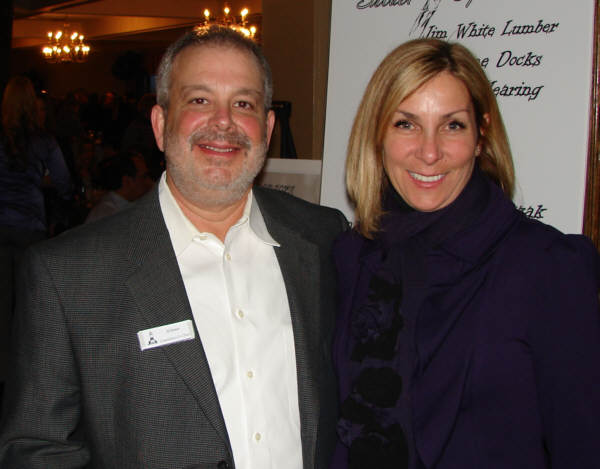 Al Doner and Wendy Dore are all smiles.

(MyBayCity Photo by O. J. Cunningham)



Chef Harry Dominowski -- Saginaw Bay Yacht Club: Shrimp Scampi "Ole Sole Mio"
Chef Willis Wells -- Kingfish: Jamaican Jerk Chicken
Chef Mike Malusi -- BARTS: Beef Bourguignon
Chef Aaron Gaetner -- Sharis: Local regional cuisine from local farmers
Chef Polly Christian -- Bay Valley Hotel & Resort: Spanish Artichoke Chicken with Bruschetta
Chef Louise Schwaiger -- Petit Four Pastry: Assorted confections and pastries

The Nathan Weidner Children's Advocacy Center (NWCAC) is a child friendly facility where a team of professionals from our center, law enforcement, child protective services, and the Prosecutor's office meet to interview children, make decisions about investigation, treatment, and prosecution of child abuse cases. The NWCAC also works to prevent the further victimization of children. Services Provided:


Forensic interviews to alleged child victims of abuse
Crisis counseling for the non-offending caregivers and the child victims of abuse
Emergency pediatric exams performed by sexual assault nurse examiners
Advocacy for child victims and their families
Referrals to community agencies and resources
Crime victims rights education and compensation information


All the services provided by NWCAC are cost free to the family of the child victims. These services are invaluable to the victims and their families. NWCAC is funded solely by donations, grants, and fundraising efforts. NWCAC relies on the generosity of donors to provide these services. The NWCAC has helped hundreds of abused and neglected children in Bay County.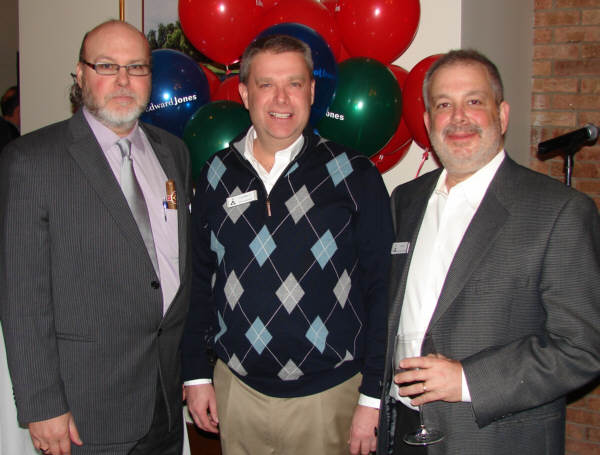 Wines Around the World Co-Chairman Tom Doran (Left) of Stray Cat Wines and Al Doner (Right) pose with event Gold Sponsor Ivan Miller of Executive Mortgage.
(MyBayCity Photo by O. J. Cunningham)
---
Community Article 5726
---

O. J. Cunningham




O. J. Cunningham is the Publisher of MyBayCity.com. Cunningham previously published Sports Page & Bay City Enterprise. He is the President/CEO of OJ Advertising, Inc.

More from O. J. Cunningham
---
Send This Story to a Friend!
Letter to the editor
Link to this Story
Printer-Friendly Story View
---
--- Advertisments ---