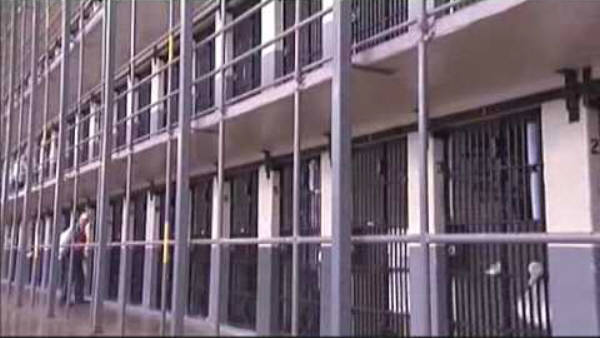 What do we do with a parolee?
---
Junior's Finally Getting Out of Prison:
What Do We Do Now?
Michigan Prison Population Declines, More Parolees Return Home Successfully
March 6, 2011 1 Comments
By: Dave Rogers
More and more Michigan, and Bay area, families are facing the same problem -- what to do with a parolee.
When Junior, or Jason, or Janice, get out, chances are they're coming home to a group of folks with mixed emotions.
Do they make them welcome?
Will they be able to get a job and support themselves?
How do they get away from the old crowd of troublemakers they ran with before getting caught?
For those reasons, and many others, parolees are a family and community problem just as much as they are a dilemma of the state bureaucracy.
The state is making great strides in reducing the prison population and the recidivism rate through a program started a couple years ago under the Jennifer Granholm administration. It's called the Michigan Prisoner ReEntry Initiative (MPRI).
According to corrections officials in a recent summary report, about 11,000 prisoners are paroled annually and the MPRI program has been a great success:
"For the 22,000 MPRI parolees, the return-to-prison rate has improved from one in two to one in three; the rate of parolees returning to prison for new crimes is at its lowest level since 1995.
"We have safely reduced our prison population by 7,500, and it continues to shrink. The Michigan Parole and Commutation Board has been able to confidently grant more paroles because it has better information about prisoners risks,and it knows that support systems are in place for prisoners when they return home."
A national level authority comments:
"Michigan has developed one of the most comprehensive statewide re-entry initiatives in the United States. The Michigan Prisoner ReEntry Initiative draws on extensive research demonstrating how public safety can be enhanced when people returning from prison are appropriately supervised and engaged in risk reduction interventions. Other states are learning from the Michigan experience." -- Michael Thompson, Director, Council of State Governments Justice Center.
One of the biggest problems the parolee has is getting and holding a job. Many employers are reluctant to take a chance on someone who has been in prison. There are too many available workers who have no record, so the parolee has to go to the end of the line.
An MPRI news report mentioned a Bay County Jail inmate, in the slammer for drunk driving, who won out over 24 applicants for a job at the animal control center. The inmate had worked at the center while in jail and had proved himself.
"Any time anyone opens their door and is willing to create an opportunity, that's a positive direction to help reduce crime and get these guys on the right track," said Ronald Stanley, MPRI community coordinator in Bay, Saginaw and Midland counties.
---
--- Advertisements ---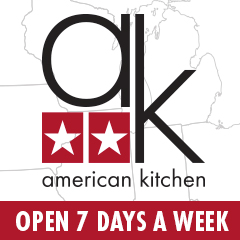 ---
"Finding jobs, a place to live, and a support network can be a challenge." says 1st Lt. Jeff Anthony of the Michigan State Police. "Even a task like operating a cell phone for the first time can seem daunting." Anthony knows that their chances of transitioning to a successful life are much greater when they get help. Initially skeptical, he's now an active supporter of the Michigan Prisoner ReEntry Initiative and a resource for returning prisoners.
Barbara L. McQuade, U.S. Attorney for the Eastern District of Michigan, says: "Public safety is the cornerstone of the priorities of the U.S. Attorney's Office for the Eastern District of Michigan. Our office has been working in partnership with MPRI since it first launched in 2005.
"Through our Face-To-Face program, we meet with convicted felons returning to the community after serving prison terms to inform them of the consequences of criminal conduct and to provide awareness of services available to them through the Michigan Prisoner ReEntry Initiative."
"It's very, very important and critical for parolees to find and keep a job," said Donnell R. Cravens, the coordinator of Work Options Reentry Center, a program in Oakland-Livingston counties that provides vocational assistance to parolees.
Cravens said historically, having a felony conviction on one's record has not necessarily been a major hurdle to finding employment. In the last couple of years, the jobs program has had a 60 percent or higher job placement rate. But because of the economy, the 2009 job placement rate was about 25 percent.
Cravens said one issue facing parolees is employment readiness.
"People that have been incarcerated have been away from society for a long length of time. Some people have never seen a computer. Some people have never seen a cell phone," he said. "We talk to them about goal setting, résumé writing, filling out applications."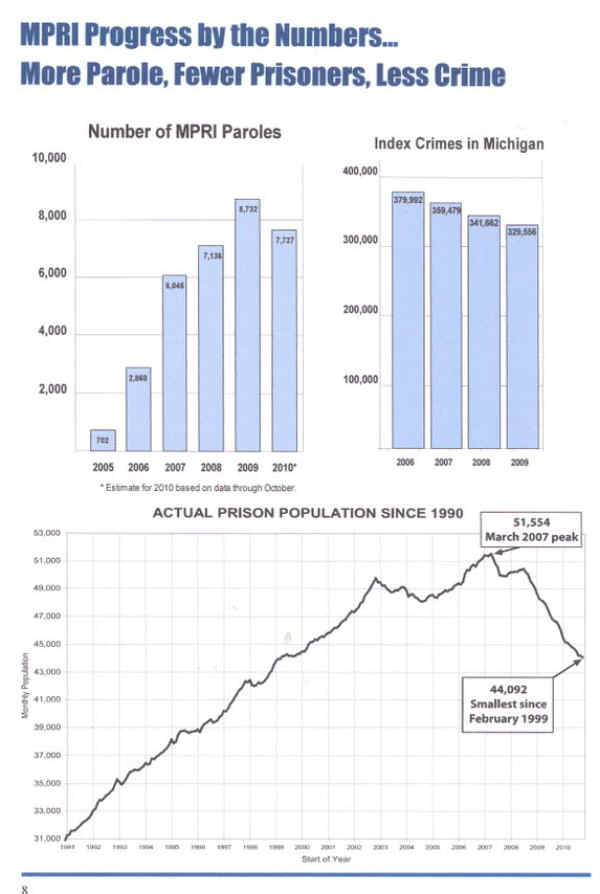 ###
---
Community Article 5746
"The BUZZ" - Read Feedback From Readers!
DrRitaMunleyGallagher Says: On March 07, 2011 at 01:00 AM

Interesting set of data. What I find equally interesting is the inordinate number of individuals in the Michigan Public Sex Offender Registry (PSOR) whose primary street address is listed as being 1305 Washington Avenue. They must be lined up like cords of wood.
---

Dave Rogers




Dave Rogers is a former editorial writer for the Bay City Times and a widely read,
respected journalist/writer in and around Bay City.
(Contact Dave Via Email at carraroe@aol.com)

More from Dave Rogers
---
Send This Story to a Friend!
Letter to the editor
Link to this Story
Printer-Friendly Story View
---
--- Advertisments ---