Not Quite Ready For Retirement - But I've Got My AARP Card
He said, "Me and the wife are thinkin' 'bout headin' down ta Florida ."
November 11, 2004 Leave A Comment
By: O. J. Cunningham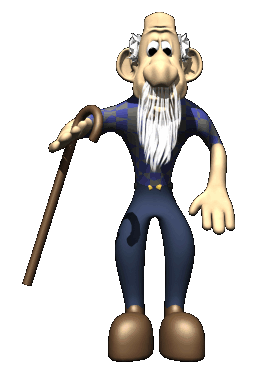 To me, applying for the AARP card was like admitting defeat in the battle against time.
I'm going to be 61 in December.
I thought forty (40) was nifty and even fifty (50) was cool. Sixty (60) on the other hand, (to plagiarize a slang expression oft-used by local CPA, Bill Herrera,) was "not good." Roger Clemens is 40+ and still going strong. Cy Young award winner at 40+ . . . very admirable. Truly a role model.
But guess who's 50 (Born in 1954)! Here's a partial list. Scott Bakula, Christie Brinkley, Jackie Chan, Ron Howard, Michael Moore, Al Sharpton, Howard Stern, John Travolta, Denzel Washington and Oprah Winfrey. Not too shabby.
Now here's the list of 60 year-olds: Gary Busey, Michael Douglas, Dennis Franz, Jimmy Page, Diana Ross and Jerry Springer. Did you notice that the list got a lot shorter? And that the people on the list were a bit less "starry?"
I waited until 60 to get my AARP card. I think I got my first notice from AARP on the exact day of my 50th birthday - How do they know? To me, applying for the AARP card was like admitting defeat against the battle against time. The only reason I got an AARP card was so that my glasses would only cost half as much at Pearle Vision. (I got that tip from Dan Schmidt).
I've been thinking about about my AARP card way too much since I wedged it into the little side slot in my wallet . . . next to my Blue Cross and Blue Shield insurance card.
It seems every time I buy (charge) gas at the pump down at Tacey's (Pine & Scheurmann), my AARP card kinda sticks its head out and yells "use me, use me, discount, discount."
AARP says their magazine (AARP the Magazine) has the greatest circulation of any magazine on the planet. They have "important news for older Americans."
Hey AARP! Here's a breaking story! I'm not quite ready for retirement.
Every day, or so it seems, I run into someone from a previous life -- you know, like St. James Class of '61, a former Sports Page subscriber, or one of my old 'drinkin' buddies' from the long-lostdays before parenthood -- and darn if they're not always RETIRED.
"Been r'tired 'bout five years now," said the most recent former acquaintance that I ran into downtown after the Veteran's Day Celebration. And he actually said this: (Why would I lie?) This is what he said . . . honest . . . He said,
"Me and the wife are thinkin' 'bout headin' down ta Florida in a few weeks for the winter."
And it sounded just like I typed it.
"Me and the wife" . . . He actually said "Me and the wife." I've been trying to get that phrase into a conversation all day since I first heard it around noon. I'm pretty sure you have to hold your mouth a certain way to get the right tonal quality. "Me and the wife . . . "
Try it! Say it! The "women-folk" can paraphrase and use "Me and the hubby . . ."
By the way, I started to include a list of 70 year-old people. But when I got to the list, I found Brigette Bardot and Sophia Loren - And I knew I was REALLY, REALLY old . . .
Below:(Left) Brigette Bardot (Right) Sophia Loren in their prime. (These two ladies look almost as good as Roger Clemens . . . LOL)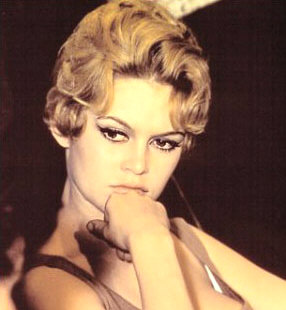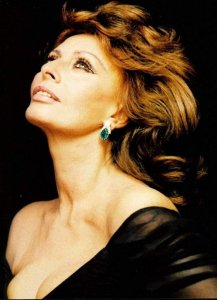 ---
Next issue, I'm going to share a few tips on "fixed income survival" . . .
Until then . . .
Click Here
to stay amused. And one suggestion . . . Don't choose "pessimistic." You'll know what I meant by that as soon as you click.
---
Columns Article 584
---

O. J. Cunningham




O. J. Cunningham is the Publisher of MyBayCity.com. Cunningham previously published Sports Page & Bay City Enterprise. He is the President/CEO of OJ Advertising, Inc.

More from O. J. Cunningham
---
Send This Story to a Friend!
Letter to the editor
Link to this Story
Printer-Friendly Story View
---
--- Advertisments ---