Singapore Newspaper Spotlights Saginaw Nexteer Deal as "Litmus Test"
"SAGINAW: STIRRING SUSPICION," Headlines U.S. Investment Article
April 30, 2011 1 Comments
By: Dave Rogers
Reaction to acquisition of a century-old Michigan factory by the Chinese is seen by a Singapore journalist as a "litmus test" for more U.S. investment.
Questions arising out of the deal have been raised by a Michigan state senator and a reporter for MyBayCity.com news and commentary source.
Did the Chinese flaunt their purchase of Nexteer last year with red and yellow national flags along the road leading to the plant?
Will -- as rumored -- the Chinese be sending large numbers of employees and managers to Saginaw, displacing American workers?
Will the Chinese remain in Saginaw after the expiration of a five year contract with the United Auto Workers?
If the Chinese take the hundreds of patents and abandon the Saginaw plant, as feared, what will happen to long term tax and other incentives granted to Nexteer by Buena Vista Township?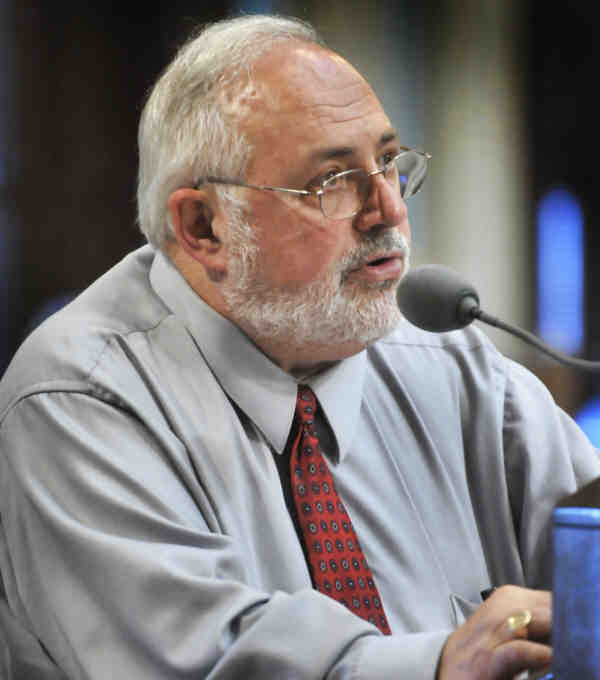 State Senator Roger Kahn
Saginaw Republican
State Senator Roger Kahn, Saginaw Republican, complained to a Singapore newspaper reporter that such a national flag display, rumored but not verified, would be in poor taste and offensive to Americans sensitive about the possible loss of their jobs.
He said he would have preferred the Saginaw company to have been acquired either by a Korean company, located in a nominally democratic country, or a California firm, losing bidders to the Chinese.
In his lengthy interview with the Singapore reporter, Sen. Kahn was highly critical of the Nexteer deal because of Chinese pattern of patent infringement, dumping products, currency manipulation, human rights violations, safety and environmental laxity and other practices at odds with American standards.
Some Saginaw area firms have been hurt by Chinese product dumping and as a result "can't possibly compete," according to Sen. Kahn.
Sen. Kahn says he is considering legislation providing for greater scrutiny of proposed investment in the United States by foreign governments and firms.
He also calls for repeal of the North American Free Trade Agreement (NAFTA) and GATT (the Global Agreement on Tariffs and Trade). Sen. Kahn noted that American industrial power was built during a period of protectionism in the 19th century. He feels those treaties have allowed unfair foreign competition damaging to the American economy.
"I would insist on fair trade as well as free trade," Sen. Kahn told the Singapore newspaper. "We don't owe the Chinese people anything; however, we owe our people everything."
The Straits Times of Singapore recently featured a multi-page article entitled "A Tale of Two Cities" examining varied reactions to Chinese investment in Saginaw and Rockford, Illinois.
"SAGINAW: Stirring Suspicion," is the headline on an article by Chin Hon Chua, who calls himself "Jim," Washington bureau chief of the Straits Times.
The flag of China flutters over the Wanxiang New Energy solar panel manufacturing plant in Rockford, flanked by the U.S. and company banners. "ROCKFORD: Raising Hope," headlined the Straits Times. The hope is for several hundred jobs.
Jim came to Saginaw to assess local reaction to the Chinese investment, interviewing Sen. Kahn and this reporter, who had opined that the sale of Nexteer to the Chinese by General Motors was akin to "industrial treason."
The recent acquisition of Nexteer by AVIC Automobile Industry Holding Company, a state-owned venture, was defended by Robert Remenar, Nexteer Saginaw plant manager. Mr. Remenar said the move will broaden the firm's global sales base.
Remenar expects that half the automotive industry's steering systems will be electrically powered, most using Nexteer technology, and also predicted expansion of the firm into China where it now gains about 10 percent of its sales.
But he failed to express what many local people feel -- concern about the future of the firm in Saginaw because of lack of a long-term commitment by the Chinese to stay beyond five years.
Pending investment in the Nexteer project is seen totaling about $300 million, according to Zhao Guibin, board chairman of AVIC. The purchase price from GM was reportedly about $400 million.
Nexteer was acquired last November by Pacific Century Motors (PCM), a joint venture with 51 percent ownership by the Beijing E-Town International Investment & Development Co Ltd., an affiliate of the Beijing municipal government.
AVIC Automobile then acquired a 51 percent stake in PCM in March, becoming the controlling stockholder in Nexteer. Beijing E-Town and its partners own the remaining 49 percent.
Nexteer's major customers include General Motors, Ford, Chrysler, BMW, PSA Peugeot Citroen and Fiat.
Mr. Remenar said the Chinese market is huge and Nexteer's future bright because the industry is converting from hydraulic to more energy efficient electric power steering that is his firm's specialty.
Zhang Xiaoyu, executive vice-president of the China Machinery Industry Federation, saw the Nexteer acquisition as bolstering the components sector of the Chinese automotive industry.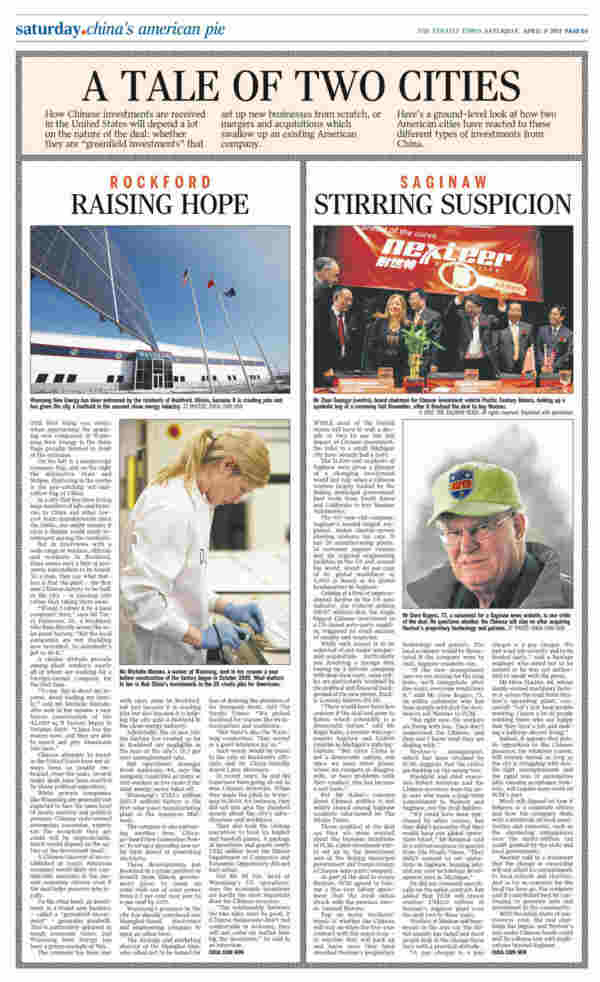 Singapore Straits Times featured interview with Saginaw area official and journalistic observer.
(MyBayCity)
---
"The BUZZ" - Read Feedback From Readers!
WALLWE Says: On May 09, 2011 at 06:58 AM

TO LATE NOW TO BE CONCERNED WITH JOBS GOING OVERSEAS . REPUBLICAN AGENDA HAS BEEN TO EXPLOIT THIRD WORLD LABOR AT SACRIFICE OF AMERICAN JOBS. RE;LAST REPUBLICAN CANDIDATE FOR GOVERNOR WAS BUSILY BUILDING FACTORIES IN BENGLADESH AND BRAZIL WHILE TOUTING TRICKLE DOWN ECONOMICS HERE AT HOME. SORRY BEEN THERE SEEN THAT AND I'LL TAKE THAT JOB WITH THE CHINEESE BECAUSE THATS BEST EMPLOYMENT LEFT IN THIS "THIRD WORLD" NEIGHBORHOOD.
---

Dave Rogers




Dave Rogers is a former editorial writer for the Bay City Times and a widely read,
respected journalist/writer in and around Bay City.
(Contact Dave Via Email at carraroe@aol.com)

More from Dave Rogers
---
Send This Story to a Friend!
Letter to the editor
Link to this Story
Printer-Friendly Story View
---
--- Advertisments ---