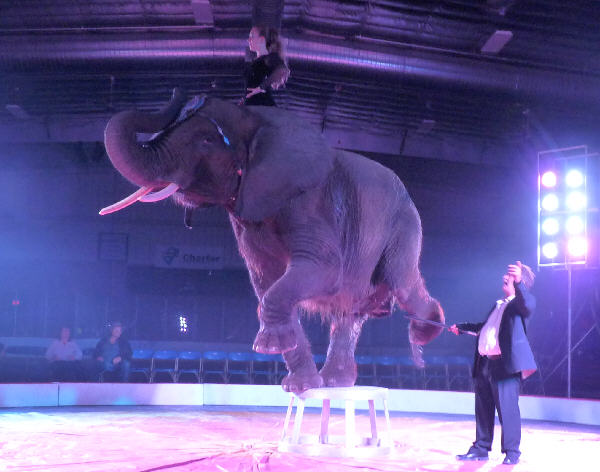 (MyBayCity Photos by Julie McCallum, Entertainment Editor)
---
Elephants in Bay City ?
Piccadilly Circus Recently in Bay City
April 30, 2011 Leave a Comment
By: Julie McCallum, Entertainment Editor
The Circus was in town, Right Here in Bay City at the Bay County Civic Arena!!!
The Piccadilly Circus put on two shows on Tuesday, April 26, 2011. According to General Manger Zack Garden, they hope to come back in 2013.
Everything you would expect at a circus and more . . . An Elephant, Clowns, Big Jungle Cat, MX Motorcycles, Pony Rides, Sponge Bob Square Pants and yes even a Boxing Kangaroo !!
Once I heard of this circus coming to Bay City, I knew I was committed to taking my niece and nephew, this really should get me, 'Aunt of the Year' award!
My last circus was definitely an experience, do I dare to do it again? I have to, this is entertainment at it's best! Can't go wrong with motorcycles, elephants, boxing and only minutes of a drive.
As I scoped out the seating areas, I knew that I wouldn't be crowned 'Aunt of the Year' unless I got to the Ringside seats in the middle of the Arena. So we stepped it up, ringside it was! Just like a concert, sooo much better up front and close! Although maybe too close as I was uncomfortable the whole time the elephant took the ring.
The MX motorcycles kicked off the event, it was what we came to see! But the Boxing kangaroo, really put it over the top! (And it just wouldn't be the same if my nephew didn't' spill his drink, or sno cone or popcorn . . . etc.)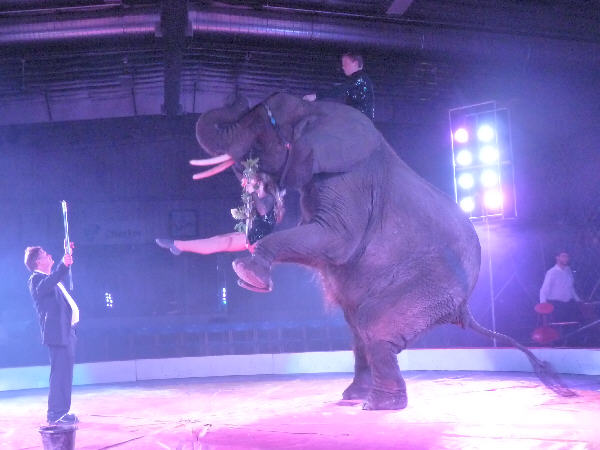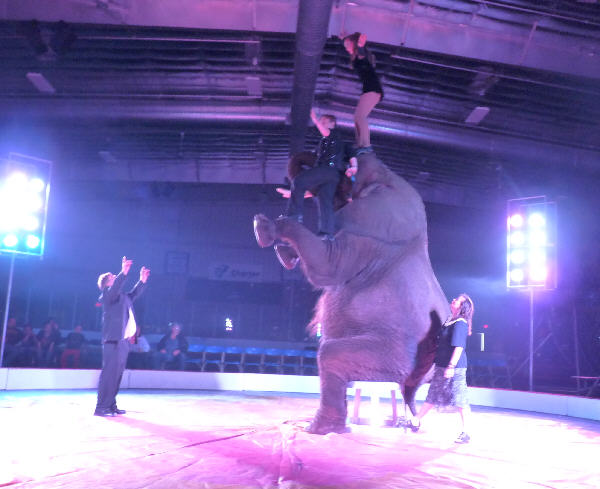 The "Elephant Extravaganza"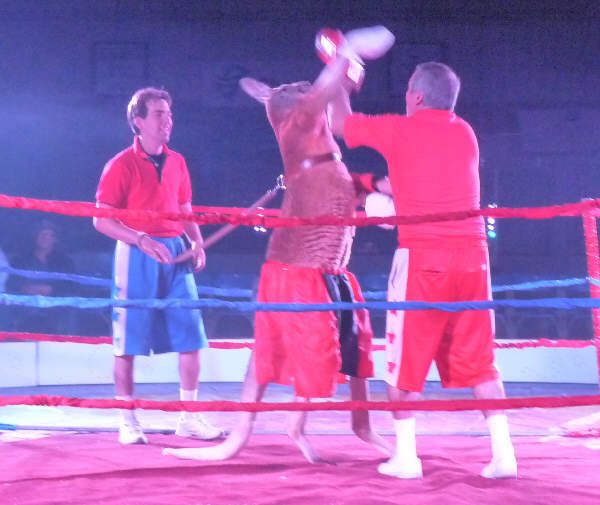 The special attraction - "The Boxing Kangaroo", Rocky a 250 pound kangaroo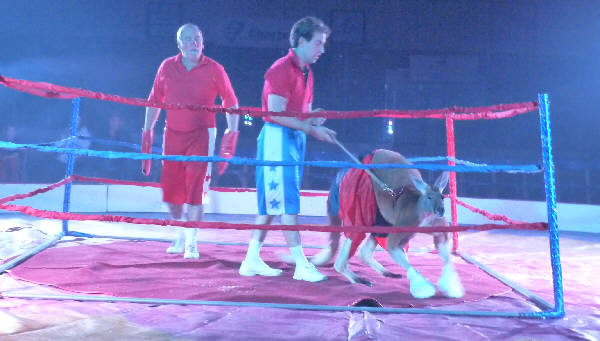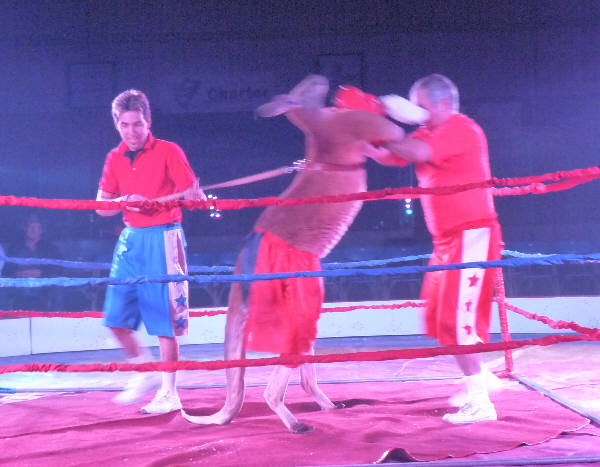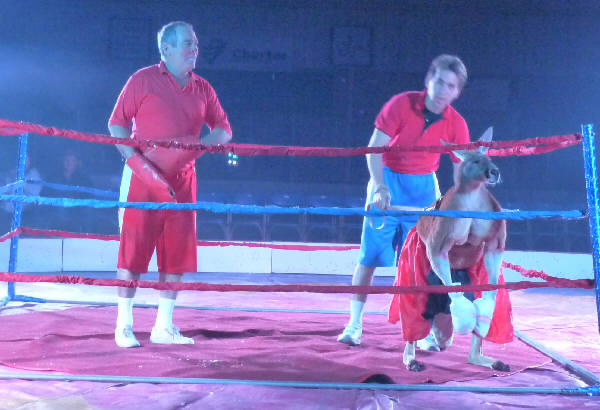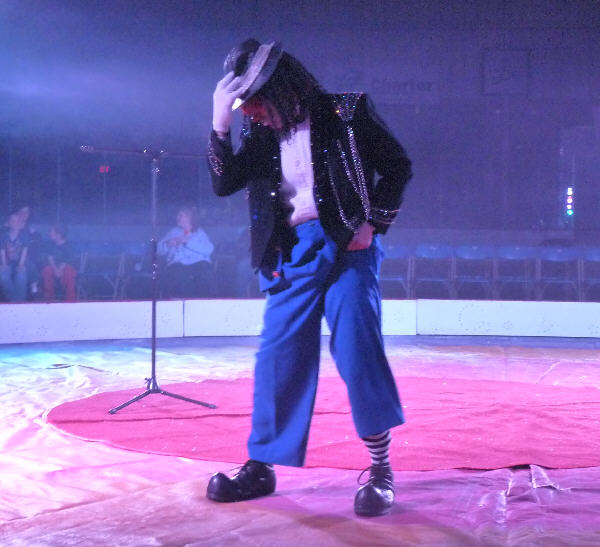 This clown resembled Michael Jackson, and definitely had some of the moves down pat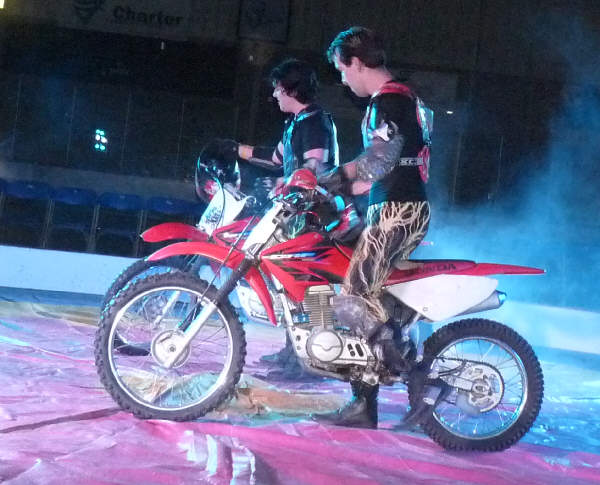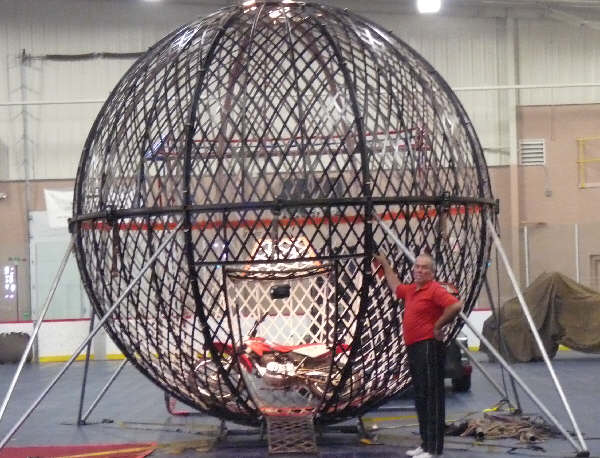 "Motorcycle Madness" - Motorcycle daredevils did extreme somersaulting and spinning in a big Steel Extreme Sphere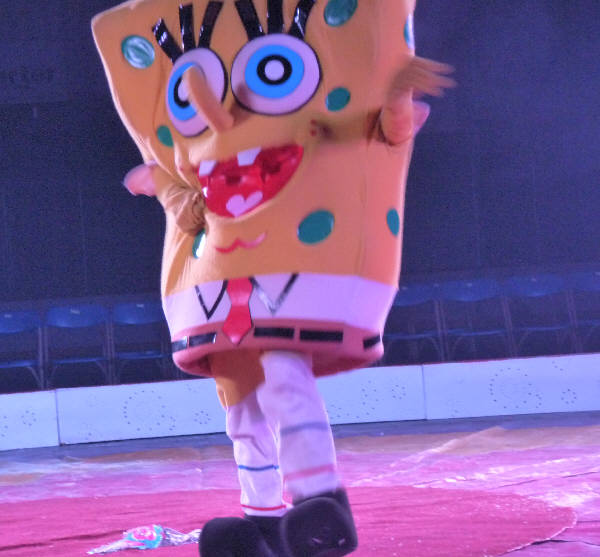 Sponge Bob Square Pants a big favorite of the kids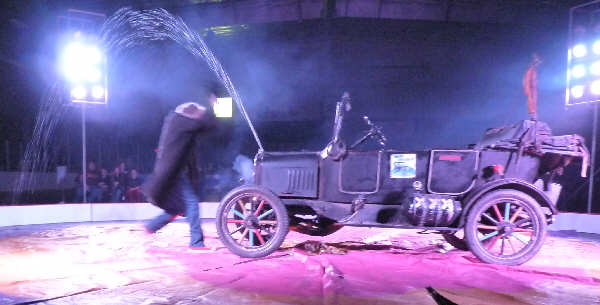 Crazy comedy with circus clowns, even a 1923 Model T with a mind of its own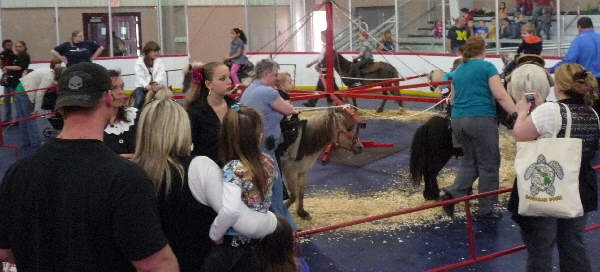 Pony rides, elephant ride, face paintings, and pictures with performers were all available during the intermission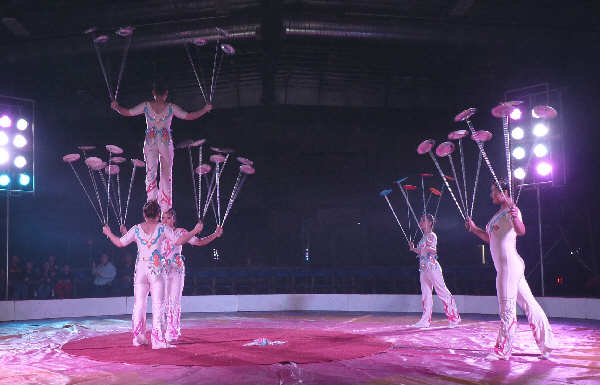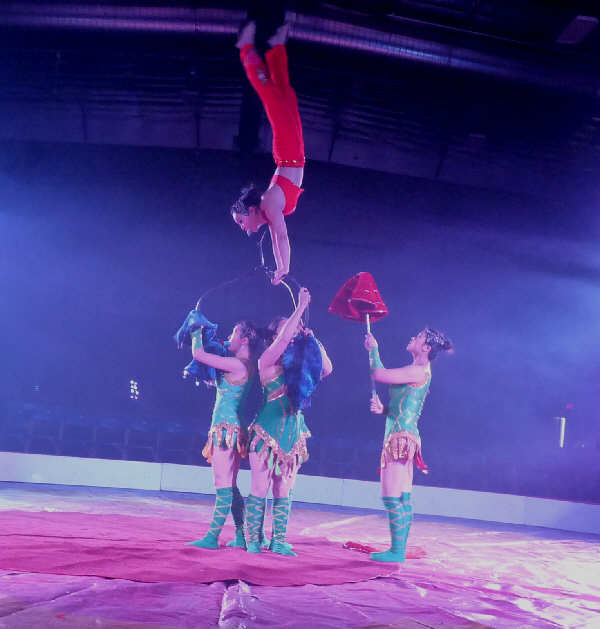 The fabulous "Mongolian Angels" outstanding contortionists. Some of it reminded me of P90X's Yoga X moves!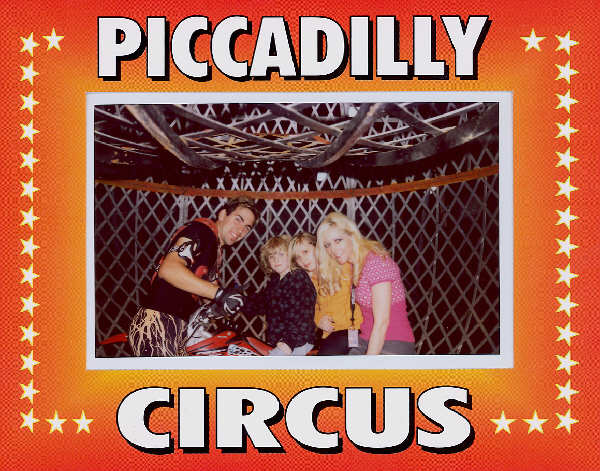 Inside The Metal Extreme Motorcycle Sphere --
Pictured on the Right "Aunt of The Year!"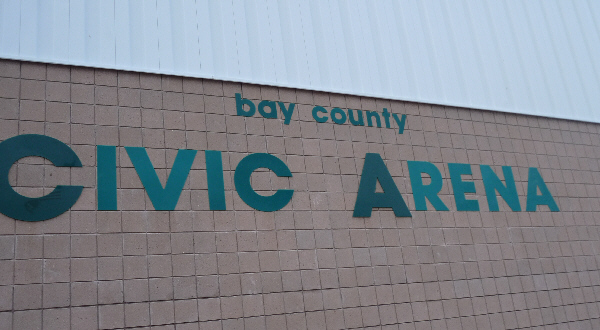 Bay County Civic Arena is located at 4231 Shrestha Drive in Bay City (989-671-1000)
---
---
---
Send This Story to a Friend!
Letter to the editor
Link to this Story
Printer-Friendly Story View
---
--- Advertisments ---