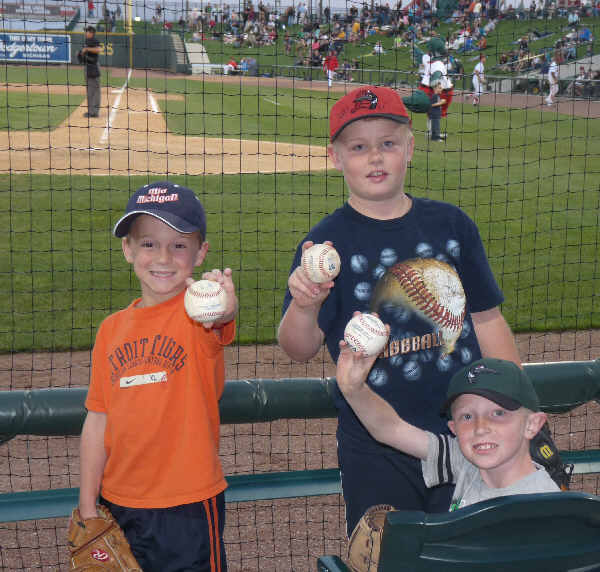 These Lucky Loons Fans were bound and determined to get a game ball and that they succeeded!
---
A Spectacular Great Lakes LOONS Baseball Evening
Entertainment, Entertainment, Entertainment
June 5, 2011 Leave a Comment
By: Julie McCallum, Entertainment Editor
It's Loon's baseball time!
I've been hyped up to make my annual visit to the Dow Diamond ever since, Paul Barbeau, Great Lakes Loons President and GM, was guest speaker at a recent Bay Area Chamber Eye Opener Breakfast.
It's the 'Power of Suggestion' because ever since then I've been thinking about baseball, Dow Diamond, warm weather, Lou E. Loon and even a stadium-style hot dog.
Well, I got the chance on June 1st for just that! It was timed just right, 'cause It was a perfect night for Loons baseball. It was the night after the rain storm in the Tri City area. The night before the Loons game was delayed by an hour and 20 minutes, only to fall 1 to nothing against the Burlington Bees.
But June 1st welcomed a sunny 76 degrees at 7:05pm and I was ready for some baseball along with the spectacular festivities to come along with it.
Making my rounds, to the Loon Loft, the hot dog stand, waiting for a 'suite' visit from Lou E. Loon. Every thing seems to be so much happier when "The Loon" is around.
Barbeau mentioned at the eye opener, "We focus on customer service and the entertainment value of your visit." This is true, 'cause whether your a big fan of baseball or not, it's an entertainment spectacular event.
And since I am not a sports writer, I almost forget to mention the results of the actually baseball game that was going on during all the fun festivities.
The Loons won with a great late-inning comeback in the (9th inning, 5-4) making it a grand and victorious night all around!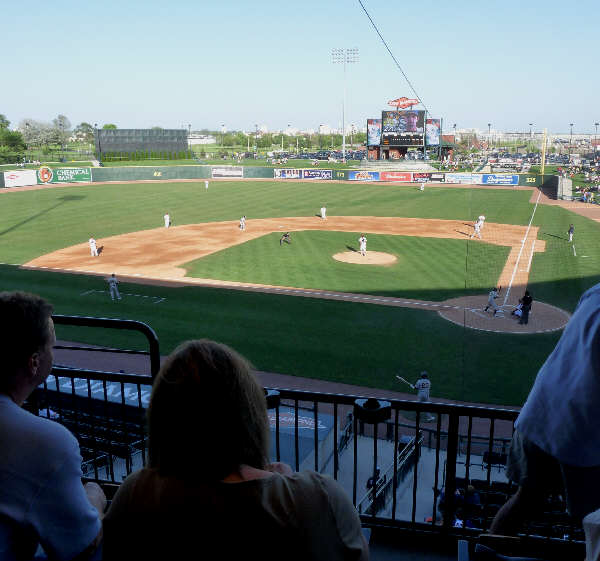 Sunny and Seventy-six at the Dow Diamond in Midland on June 1, 2011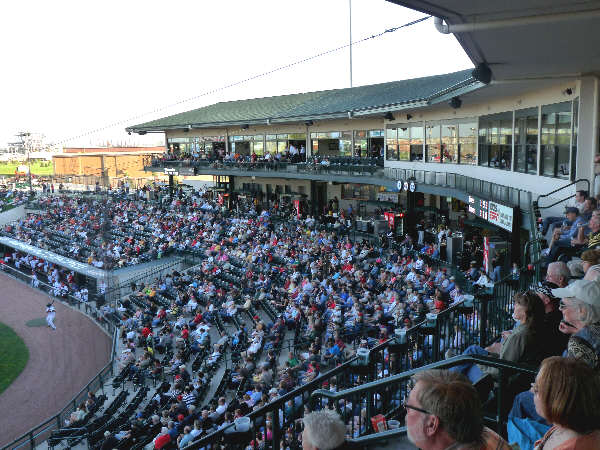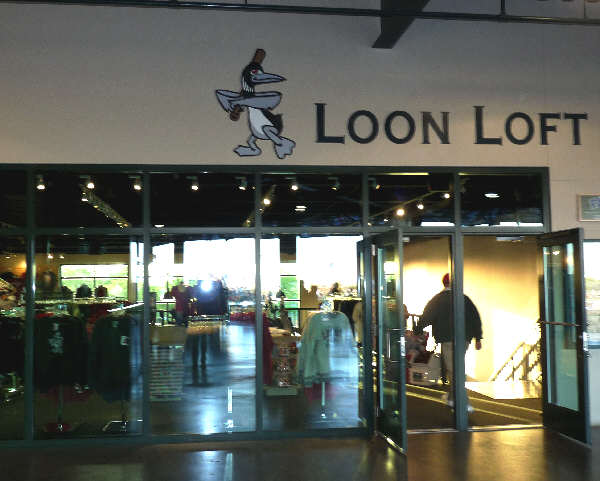 A Visit to the Loon Loft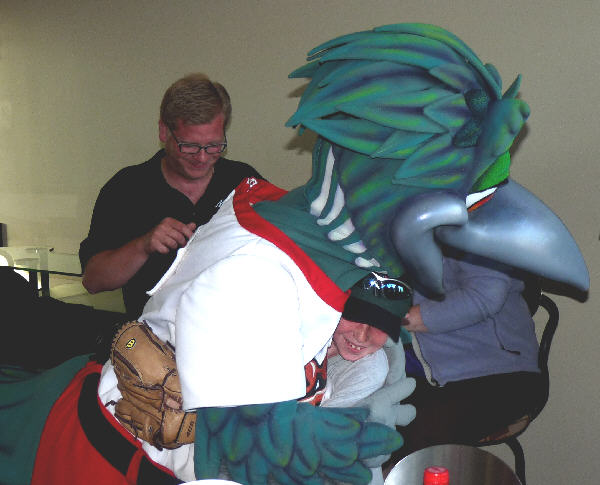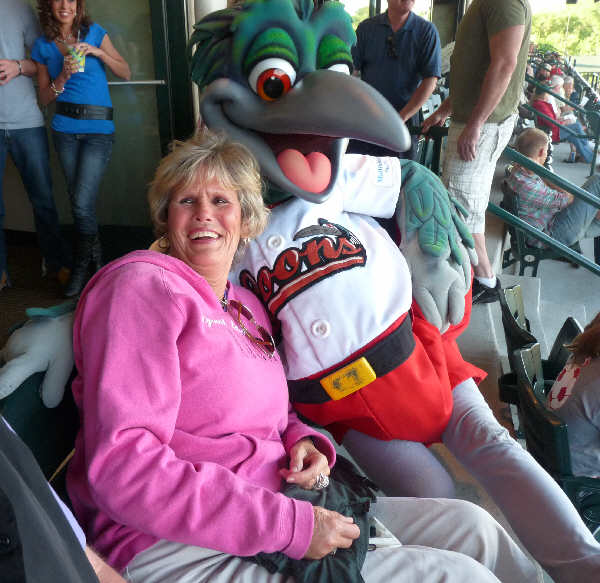 Love Lou E. LOON !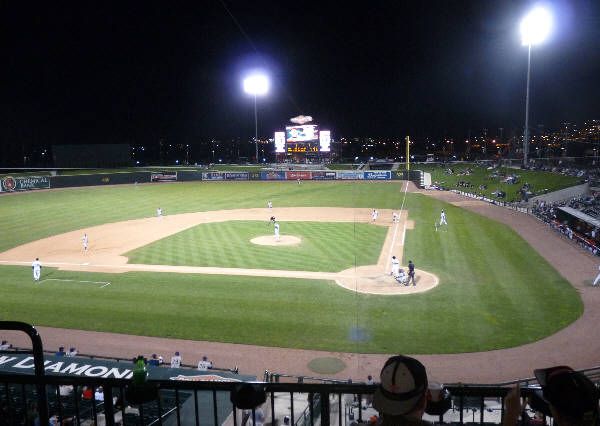 Great Lakes Loons defeat the Burlington Bees on June 1, 2011 (5-4)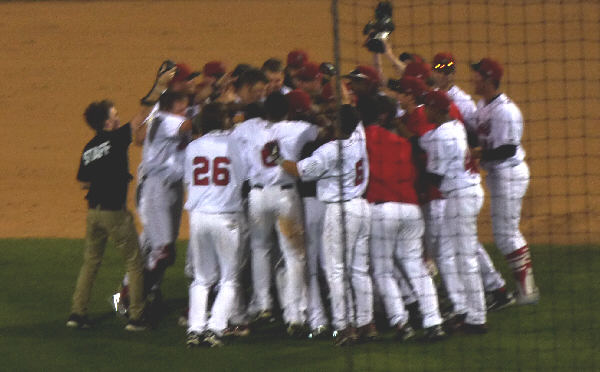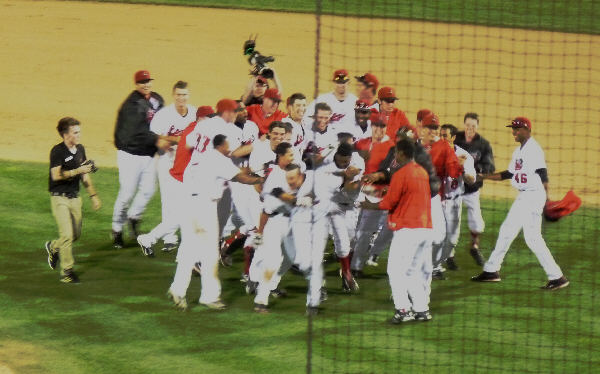 AHHH . . . SWEET VICTORY . . . Loons Win . . . Loons Win . . .
---
---
---
Send This Story to a Friend!
Letter to the editor
Link to this Story
Printer-Friendly Story View
---
--- Advertisments ---