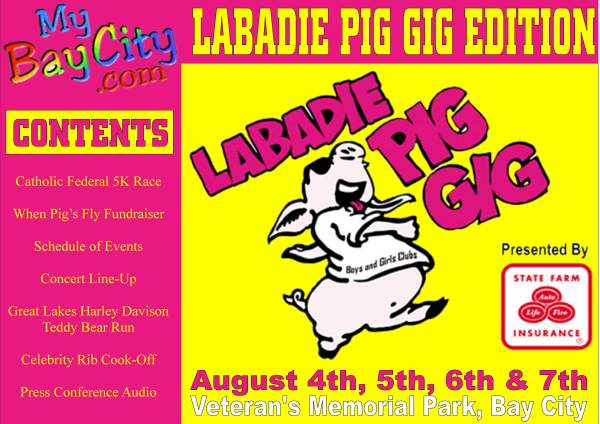 It's The 2011 Labadie Pig Gig Presented by State Farm - August 4-7th
Listen to Press Conference Audio
August 2, 2011 Leave a Comment
By: Julie McCallum, Entertainment Editor
Doreable Entertainment, Sponsors, Local Media and Volunteers are gearing up For The Labadie Pig Gig presented by State Farm. Event set to kick off August 4th through August 7th 2011 in Veteran's Memorial Park in Bay City.
This Championship Rib Cook-off is the setting for national competitors vying for the title of 'The Best in the Midwest'. Welcoming rib champions from around the country and even from around the world!
2011 promises some exciting new tastes! Including Aussom Aussie (Sydney, Australia), 2 Fat Guys (Massillon, OH), Smokin Joe's Hog Wild BBQ (Mansfield, OH), and Big Boned BBQ (Hixson, TN). A new competitor this year is BIG SHOW BBQ, from Kansas City, MO. Also Famous Dave's of Saginaw competing again this year and hosting press conference held Wednesday, June 8, 2011
Covenant Health Care & J. P. O'Sullivan Distributing have joined with Labadie & State Farm Insurance and other local sponsors to make sure that the Boys and Girls Clubs of Bay County and other area charities will have another successful fundraising weekend!
Wendy Dore said, "Our goal is to provide a family friendly event that is affordable for everyone in the community. Without the support and sponsorship of the Labadie Family, the $5.00 advance ticket pricing would not be possible. Special thanks to Gary & Marc Labadie and the entire Labadie Group.
According to Wendy Dore, Adoreable Entertainment event organizer, The entire family can come to the event and enjoy the concert for only $10.00 (if the kids are 12 and under)
Advance tickets again will be only $5.00. Dore said "We are doing two things to keep the price affordable for families! The first - Kids 12 and under are FREE! What a great way to keep your kids happy for the weekend! Second - we will be offering the advance discount of HALF PRICE tickets through August 2nd for only $5.00.
Daily admission at the gate will still only be $10.00. Weekend passes are only $18.00! Tickets are on sale now at both Labadie locations, participating State Farm agencies and on-line www.piggig.com and labadieauto.com.
State Farm, presenting sponsor, will be hosting a hospitality tent to provide additional covered seating for our patrons.
For all that fun in the sun, Covenant Health Care will again be providing sun screen and their Hospitality Tent as a place to get out of the heat and enjoy your rib dinners.
J.P. O'Sullivan Distributing is another major supporter and premier sponsor of the event, sponsoring the refreshments with Coors Light, Molson and Barefoot Wine!
Coca Cola is also a supporter of the event and is the official soft drink of the event.
The Labadie Pig Gig presented by State Farm will also feature on-going entertainment on Charter Family Stage hosted by Impact Sound Entertainment. Game shows, clowns, dance and musical performances will delight young and old alike! In addition, a special appearance will be made by Ronald McDonald courtesy of Larry & Diana Peters of the Bay City McDonalds!
Another major sponsor is Meijer, who will be hosting the Michigan Lottery Booth where attendees can play great lottery games and win some cool lottery prizes!
Saganing Eagles Landing Casino and Soaring Eagle Casino will again provide a covered area to meet and greet the entertainment and get an autograph. Plus they will be hosting some fun games for everyone to win! This year they will also provide a booth during the daytime activities
Returning this year "WHEN PIGS FLY"! Each participating Charity will be selling $10.00 Raffle Tickets that correspond to a numbered piggy. On Sunday, August 7th at 5 PM, 1,000 of the numbered plastic pigs will be dropped from a helicopter onto a targeted area in Veteran's Memorial Park. The 3 pigs closest and one the farthest away from our 'pig pen' will win cash prizes totaling $2,000.00.
FOR ENTERTAINMENT - SCHEDULE Click Here
The AmericInn will also be presenting some fun games on the Charter Family Stage! The Traditional Pig Racing returns to the Labadie Pig Gig as well! Several individual races each day will provide fun you can bet on! Back by popular demand, the pig races offer our guests the chance to bet on their favorite pig and bring home the bacon.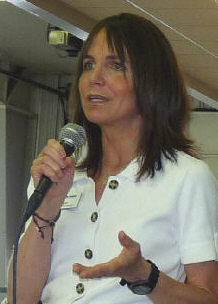 (Right) Bridgette Looby speaks on behalf of The Catholic Federal Credit Union
about the 5K Race that will be held on Saturday, August 6, 2011 as part of the event! It is a true test of commitment, not only to finish the race but to the charities as well. The event is open to all runners and walkers. The Catholic Federal race is also part of the Element Series. The race begins at Vets Park and travels over both bridges to return to the Labadie Pig Gig festival grounds in Veterans Memorial Park. It's a great place to show your speed, endurance and your support of our local charities. Log on to www.cathfcu.com for more information.
Dow Corning is sponsoring the Charity Area to provide space for over 20 various non-profit groups that will be hosting many activities to raise awareness & monies for their organizations. This is a significant commitment to the fundraising efforts of the event! Because of this sponsorship, 100% of the monies collected by the charities are kept by them!
Great Lakes Harley Davidson will once again sponsor the Teddy Bear Run to Covenant Health Care. New stuffed animal or teddy bear donations can be dropped off at Great Lakes Harley Davidson on M-13 in Bay City. These teddy bears and animals will be strapped on the motorcycles of a caring group of riders that will take them from Great Lakes Harley to Covenant HealthCare's Pediatric Center. Having a warm cuddly stuffed animal greet a sick or injured child will surely be a comfort! Plus after the riders leave Covenant HealthCare they will ride back to the Labadie Pig Gig presented by State Farm and park in Hog Heaven - a special parking area for motorcycles.
The Pigalicious Tasting Tent was a huge success last year and will be expanded in 2011. This year the tasting tent will be held in conjunction with the State Farm Hospitality Tent. Attendees can sample the food and have a relaxing place to sit and enjoy the shows. This exciting FREE food demonstration tent is provided for our attendees to learn professional cooking tips from the experts! Area chefs, rib competitors, media personalities and food columnists will demonstrate their culinary creations from appetizers, summer salads, BBQ fare to desserts. There will be entertainment from singing chefs to Barefoot Wine tasting. Samples will be offered to compliment the fare when appropriate. Admission to the tent is free for our guests.
The Boys and Girls Clubs of Bay County will staff the 'Kids Kraft' Center, which is sponsored by Meijer. 'Sand Art' and many more activities and contests will be ongoing continuing throughout the weekend. Face painting will be available to transform all the kids into little piggies for the day!
The Art Van Kids Coloring Contest will be available in your local Art Van store soon and coloring pages will be handed out to the kids at the event!
The most significant aspect of the Labadie Pig Gig presented by State Farm is the fundraising effort for the Boys and Girls Clubs and other participating charities. We are proud to share that with the efforts of our volunteers and the continued support of our sponsors and patrons, throughout the years we have raised almost $900,000.00 for our worthwhile charities. The recipient organizations use the donation to continue to keep Great Lakes Bay area a great place to live and to raise our families.
The Labadie Pig Gig will again this year host a 'Celebrity Rib Challenge' in which local media personalities compete against each other with their own secret recipe' to win 'The Best Celebrity Ribs'. Proceeds generated during this competition will be donated to worthwhile charities in the area. The general public can try the ribs specially prepared by their favorite local celebrity and vote for their favorite. The first 100 people voting will receive a special goody bag compliments of The Bay City Mall!
DoreAble Entertainment, the organizing event company of the Labadie Pig Gig presented by State Farm. Wendy Dore, festival organizer, said, "Along with the Labadie family, we are proud to be part of this supportive community which offers a great quality of life. We thank our sponsors, media representatives, city officials, employees and volunteers who contribute to the event to raise the funds that are donated to our recipient charitable organizations".
Dore said, "The event would not be possible without the help of countless volunteers, media sponsors that give their support to this fundraising event." Dore added, "Special thanks goes out to Chemical Bank, The Bay City Times, Meadowbrook Insurance, Arnold Sales, Tri-City RV & Speednet. Also to Josh and Shawn of Impact Sound/Last Choice Country Radio for hosting today's conference."
Press conference audio
Indo Music Code Generator by musik-live.net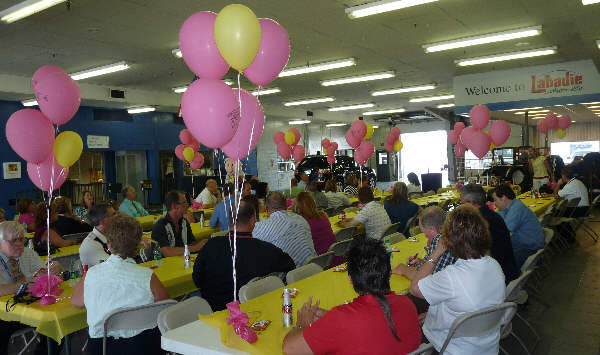 Press Conference was held at Labadie located at 711 South Euclid Avenue in Bay City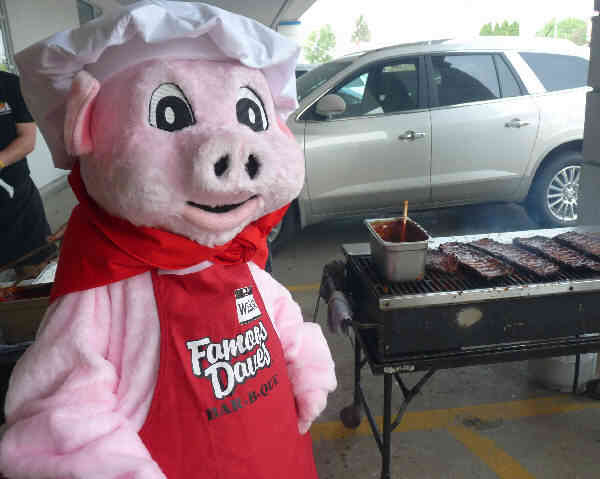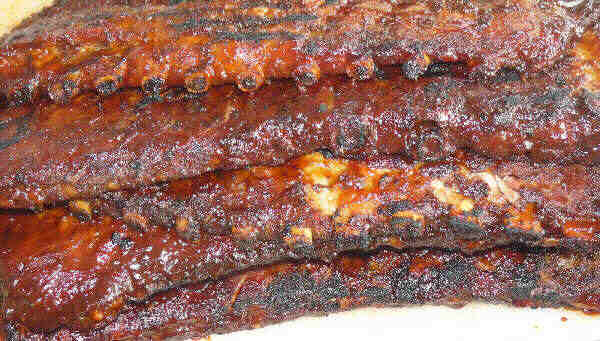 (Above) Famous Daves's of Saginaw once again hosted the luncheon with delicious ribs and all the fixings!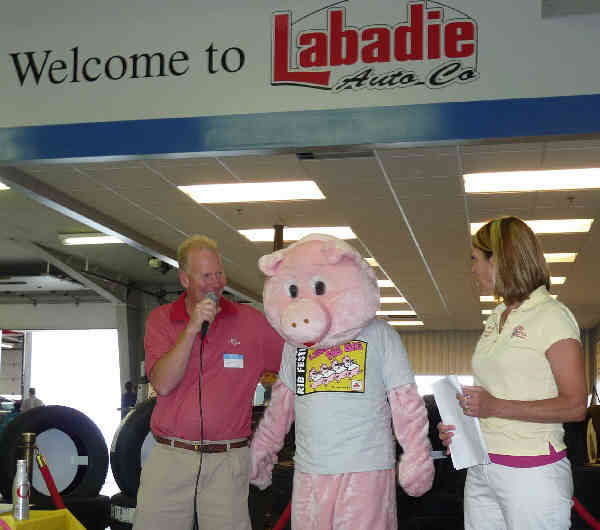 (Above) Jim Kruszynski speaks on behalf of State Farm Insurance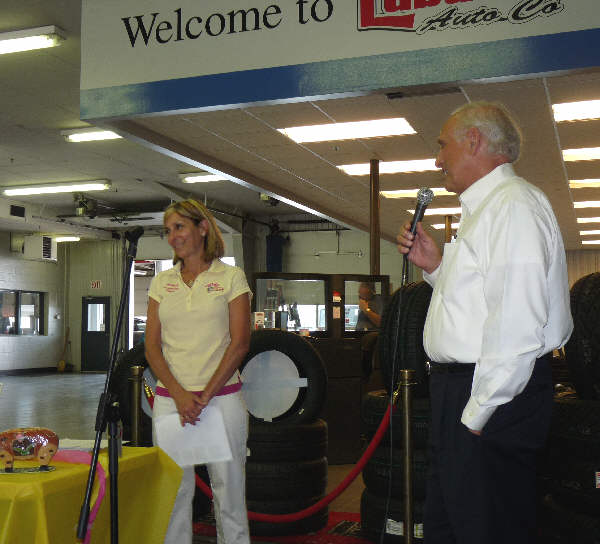 (Above) The event provides a family friendly atmosphere at affordable pricing which would not be possible without the support and sponsorship of the Labadie Family. The Labadie Organization has supported the event for the last 19 years. Gary Labadie pictured right.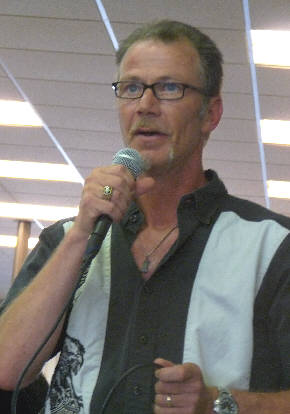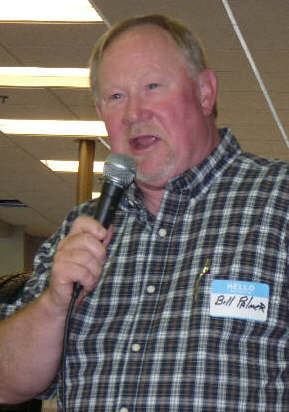 (Above Left)
Joe Yax, Sales Manager, Great Lakes Harley Davidson. Yax said, "I think we enjoy dropping off the stuffed animals and seeing the smiles on the kids faces more then the kids enjoy receiving them. Underneath all our biker gear are definately big hearts."
(Above Right)
Bill Palmer, Executive Director, Boys & Girls Club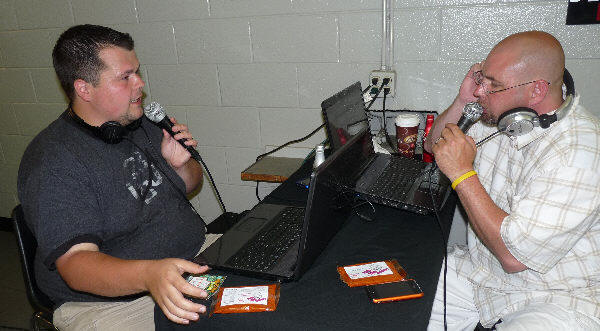 (Above) www.LastChoiceCountry.com Radio was broadcasting live from the press conference.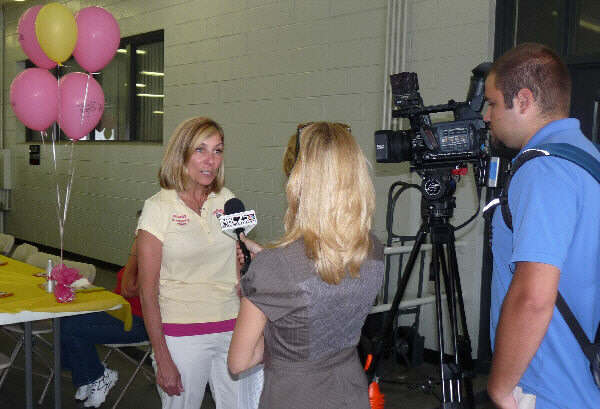 (Above) NBC 25 interviews Wendy Dore live during the Noon News
---
---
---
Send This Story to a Friend!
Letter to the editor
Link to this Story
Printer-Friendly Story View
---
--- Advertisments ---