Free Trade Called "Tremendous Negative" for Bay County's Manufacturing Base
Consultants Cite County Assets for Luring New Industries, Need for Unity
November 14, 2004 Leave a Comment
By: Dave Rogers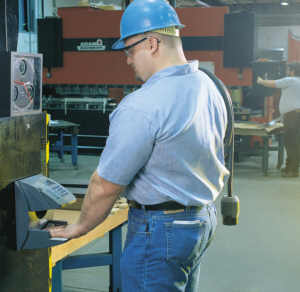 Free trade policies have had a tremendous negative impact on the manufacturing base of Bay County
      Now we know!
      "The Federal Government's free trade policies have had a tremendous negative impact on the manufacturing base of Bay County," consultants Whittaker Associates state in the summary of a recent survey report.
Click Here For the Full 86 Page Report in PDF Format
      "These policies have allowed for an easy out migration of business and those businesses havenot been replaced," the firm's final report states.
      No doubt the free trade factor is the reason why this area has been rated among the worst in the nation for job growth over the past two years.
      But there is hope for the county's economic future, if leaders get their act together, the firm concludes.
      "The Bay area is at a critical point of transition in which it must move from its past as a heavy manufacturing center to one that is more attuned to the regional, national and global economy if it is to flourish," the report states.
      Improvement is needed in labor relations, K-12 education, the business climate in general, the tax rate (15th highest in the state), sewer and water infrastructure andappearance of the community, planning, a regional approach to economic development and resources for small business entrepreneurial growth, according to the consultants.
      Five target areas are recommended:
1) Mobile entrepreneurs, small companies driven by quality of life factors;
2) Manufacturing, diverse industries such as automotive parts, metals and plastics attracted to the community's workforce skills;
3) Food processing, firms dealing in perishable goods that are less likely to relocate offshore;
4) Plastics, one of the top three most active industries recently, with the county offering a reliable and skilled workforce and easy access to Detroit markets; and
5)High end information processing and administrative firms that want out of larger cities and could be attracted by downtown development successfully underway in Bay City.
     The Atlanta, Georgia, consulting firm also recommends a longterm focus on:Medical equipment manufacturing;
Advanced materials;
Fabricated metal products; and
Industrial machinery.
      A targeted marketing campaign consisting of direct mail, electronic mail and trade publication ads, with telephone follow-up, is recommended, with annual budget of $35,000 to $50,000. Midwest and Ontario, Canada, metropolitan areas should be targeted, the firm states in its report.
      The county needs high speed wireless Internet technology, a small business incubator, prepared sites, properties and buildings ready for companies, consistent governmental policies, more executive level homes, public beach access to Saginaw Bay, and a venture capital program.
      "With the exception of Valley Center Technology Park in Monitor Township, Bay County is site and building poor when it comes to offering fully served available sites and quality buildings for development," the report states. "Nationwide, approximately 90 percent of all relocations or expansions are most interested in finding an available building rather than a greenfield site."
      Bay Future, the new economic development agency, should have a budget of about $400,000 and noless than three full time employees, the firm states.
      A survey of 65 community leaders showed that 52 percent favor high tech businesses, 34 percent look to manufacturing and 14 percent want any type of entrepreneurial businesses.
      Marketing Bay County worldwide for growth and investment opportunities should be based on its most outstanding asset, quality of life, some 76 percent of survey respondents said. Tourism, work ethic and connections with consultants were rated at 8 percent each by those surveyed.
      "Focused efforts need to be taken by the city, county, Chamber of Commerce and the new Bay Future economic development program to meet the goals outlined," the firm concluded.###      
---
---

Dave Rogers




Dave Rogers is a former editorial writer for the Bay City Times and a widely read,
respected journalist/writer in and around Bay City.
(Contact Dave Via Email at carraroe@aol.com)

More from Dave Rogers
---
Send This Story to a Friend!
Letter to the editor
Link to this Story
Printer-Friendly Story View
---
--- Advertisments ---