Hope for the Future Offered in Michigan Community Revitalization Act
Governor's "Business Gardening" Plan Replaces Brownfield, Historic Credits
September 18, 2011 Leave a Comment
By: Dave Rogers
Bay City and area communities will soon have a new tool for development -- especially in downtowns.
The Michigan Strategic Fund and the Michigan Economic Development Corporation have approved new economic development and community revitalization programs that will provide $100 million in incentives, beginning on October 1.
"We are creating entirely new incentive programs to attract new business investment for job creation and redevelopment of our communities that are performance based with clear benchmarks, that will offer greater flexibility and a transparent process," said MEDC President and CEO Michael A. Finney.
"Most importantly, we are building a friendlier business climate in Michigan to help drive Michigan's economic turnaround. These programs will better leverage our state's many assets in ways that are simple, fair, efficient and transparent."
Amy Lane, of Crain's Detroit Business, wrote: "Projects that include revitalization of regional urban areas would be given preference, and support would not go to projects that are not focused on downtown or commerce areas. "For example, a project located on a commercial corridor might not qualify while others, whether in northern Michigan cities or areas like Detroit's Midtown and Lansing's Old Town, might." "It's really going to be downtown focused," said Peter Anastor, director of policy for the Michigan Economic Development Corp.
The Michigan Business Development and Michigan Community Revitalization Programs replace the state's previous MEGA, Brownfield and Historic tax credit programs that were features of the Michigan Business Tax that will be eliminated under business tax restructuring legislation approved and signed into law by Governor Rick Snyder in May.
---
--- Advertisements ---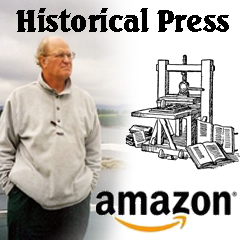 ---
"We can now offer quicker access to funding assistance for businesses and developers while affording lower costs and greater flexibility for economic developers," Finney said.
The Michigan Business Development Program will provide grants, loans or other economic assistance of up to $10 million to businesses that are creating qualified new jobs and making new investments in Michigan.
The MSF will consider a number of factors in making these awards, including: out-of-state competition, private investment in the project, business diversification opportunities, near-term job creation, wage and benefit levels of the new jobs, and net-positive return to the state. Business retention and retail projects are not eligible for consideration of these incentives.
The Michigan Community Revitalization Program will provide grants, loans, or other economic assistance of up to $10 million to projects that will revitalize regional urban areas, act as a catalyst for additional investment in a community, reuse vacant or historic buildings and promote mixed use and sustainable development.
The Michigan Economic Development Corporation, a public-private partnership serving as the state's marketing arm and lead agency for business, talent and jobs, focuses on helping grow Michigan's economy. For more on the MEDC and its initiatives, visit: MichiganAdvantage.org
Andy Schor, assistant director of state affairs of the Michigan Municipal League, said the new Community Revitalization Program (SB 566-568) legislation, proposed as a replacement state incentive program for the Brownfield and Historic credits, will provide dollars for gap financing to developers doing revitalization work in communities.
"The developers must meet certain conditions in order to qualify for the money, most of which focus on jobs, density, benefits to the community, etc.," he said.
"The League has indicated support for the legislation. We believe that there are good checks and balances built into the system and that any potential problems can be addressed in a re-review of the legislation or the appropriations process.
"We are willing to support this program as a great new community revitalization tool and incentive, and hope and believe that this will result in more revitalization in League communities!"
The program will create vouchers, loans, and grants for eligible investments. Funding for the program will come from the $100 million allocated in the budget. That money will also be used for the new Business Development Program. The Michigan Strategic Fund (MSF) Board will be able to approve dollars equaling up to $10 million or 25 percent of a single project's eligible investment (whichever is less). The MSF president will be able to authorize community revitalization incentives of up to $1.0 million per project without authorization of the MSF.
When approving a community revitalization incentive, the MSF would have to consider the following criteria to the extent reasonably applicable to the type of project proposed:
- The importance of the project to the community in which it was located.
- If the project would act as a catalyst for additional revitalization of the community in which it was located.
- The amount of local community and financial support for the project.
- The taxpayer's financial need for a community revitalization incentive.
- The extent of reuse of vacant buildings and redevelopment of blighted property.
- Creation of jobs.
- The level of private sector and other contributions, including Federal funds and Federal tax credits. - Whether the project was financially and economically sound. The MSF also would have to consider whether the project did the following:
- Increased the density of the area.
- Promoted mixed-use development and walkable communities.
- Promoted sustainable development.
- Involved the rehabilitation of a historic area.
- Addressed areawide redevelopment.
- Addressed underserved markets of commerce.
###
---
---

Dave Rogers




Dave Rogers is a former editorial writer for the Bay City Times and a widely read,
respected journalist/writer in and around Bay City.
(Contact Dave Via Email at carraroe@aol.com)

More from Dave Rogers
---
Send This Story to a Friend!
Letter to the editor
Link to this Story
Printer-Friendly Story View
---
--- Advertisments ---