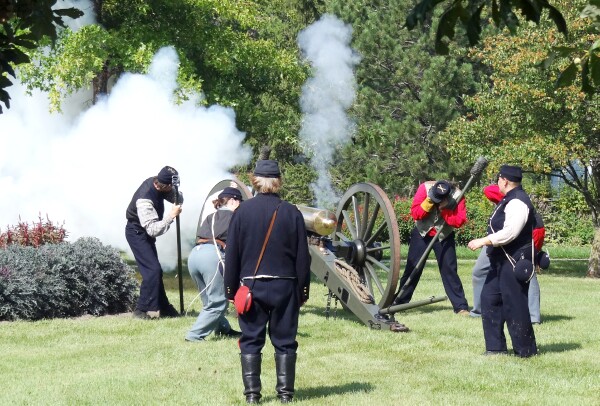 River Of Time Encampment Comes to River Front
The Bay City Historical Society sponsored the annual event over the weekend
September 25, 2011 Leave a Comment
By: Stephen Kent
The annual River of Time Historical Encampment was found in Veteran's Park again this weekend. Although the Friday educational visits were a little soggy, the rest of the weekend was beautiful for the hundreds of re-enactors and the thousands of visitors.
Visitors walked through the camp of tents and teepee's, campsites and mini-villages. The pageant represented the way life was lived on the frontier from the 1600's through the Civil War. Another section of the camp re-enacted the World War II and Vietnam periods.
River of Time is run by an all volunteer committee of the Bay County Historical Society. Admission is free to the public with cost of the event underwritten by sponsors, fund raising, and donations (which are encouraged).
The Bay County Historical Society, founded in 1919, is the legacy of the original Pioneer Society which was founded in the 1870's with the objective of preserving the history of Bay County. The Society and Museum are located next door to City Hall and feature a huge collection of historical items, a large research library, and numerous exhibits on multiple floors.
To become a member of the Bay County Historical Society, call the Museum office at (989) 893-5733.
---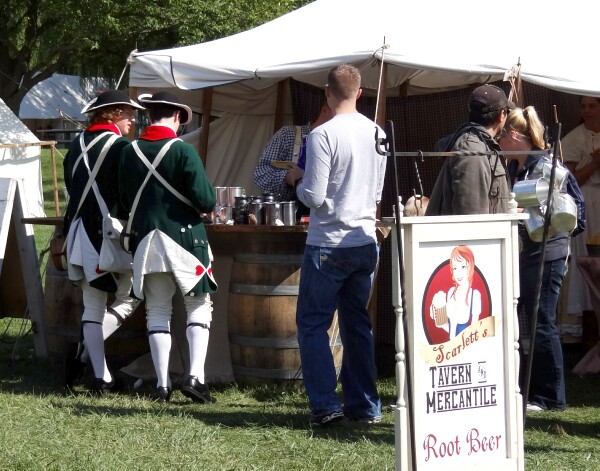 Root Beer is a treat for all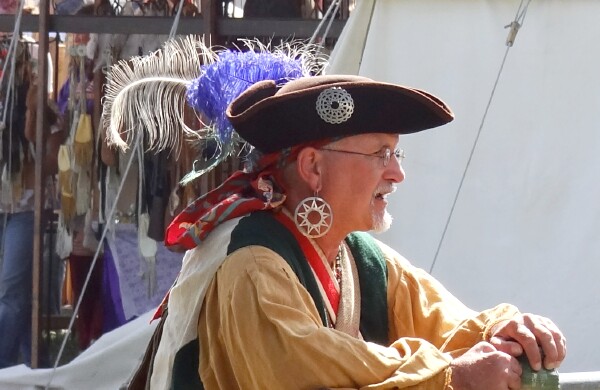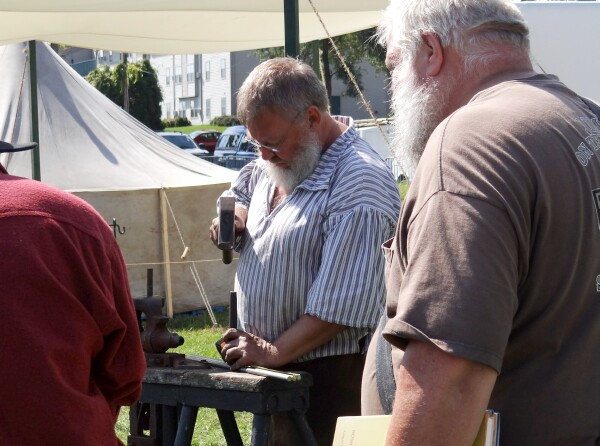 The Blacksmith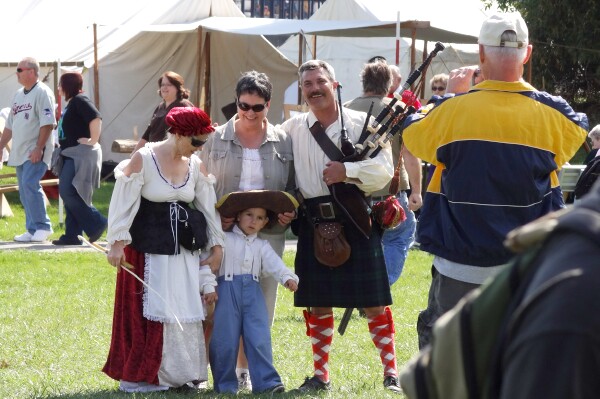 Photo Time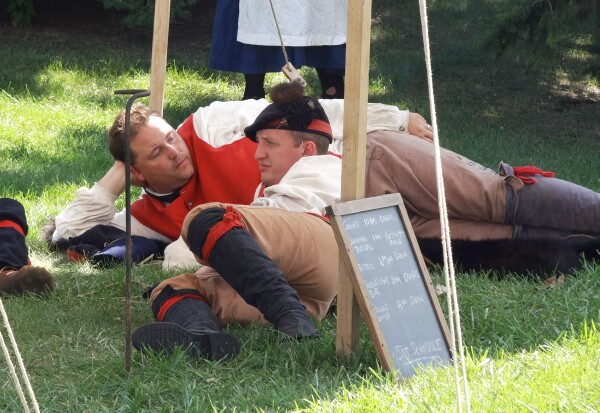 Taking a Break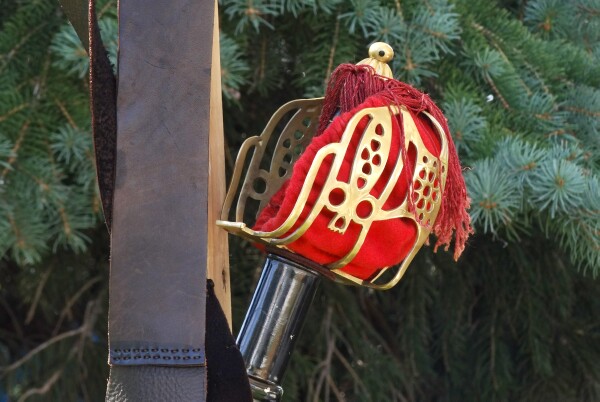 The Sword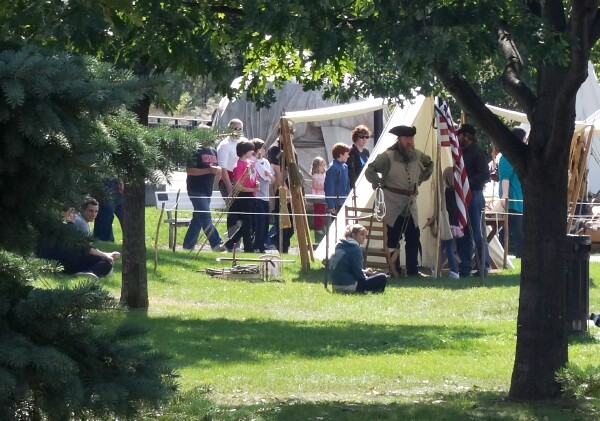 Through the Trees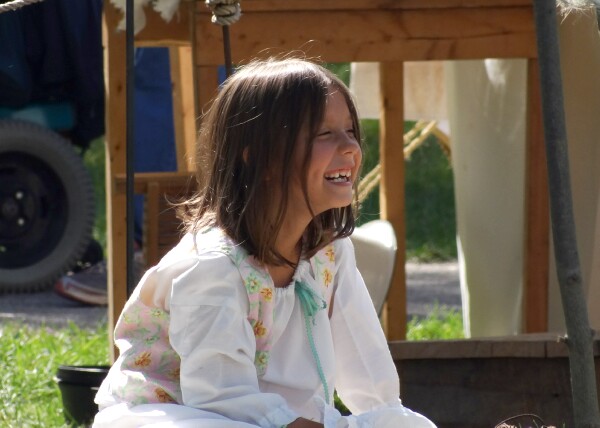 It's Always Fun in Camp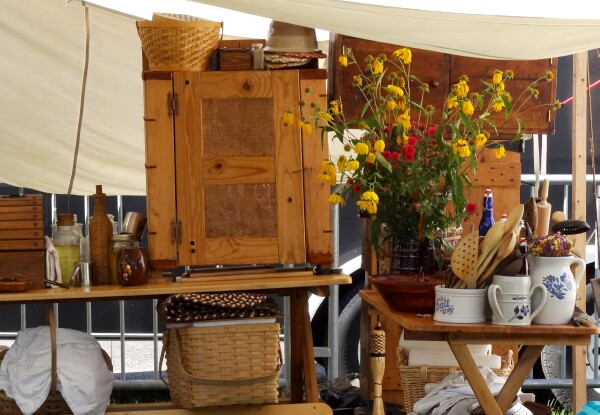 Camp Kitchen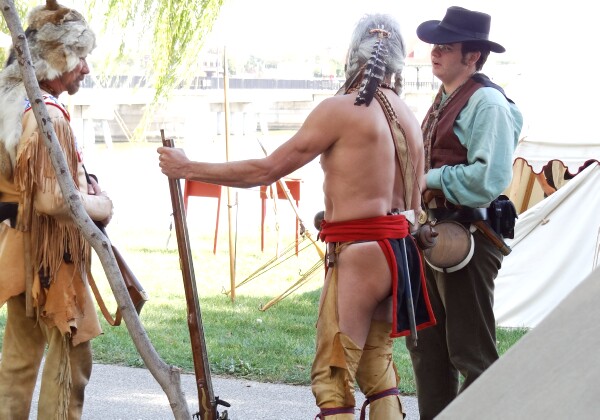 Cowboys and Indians - Something for everyone.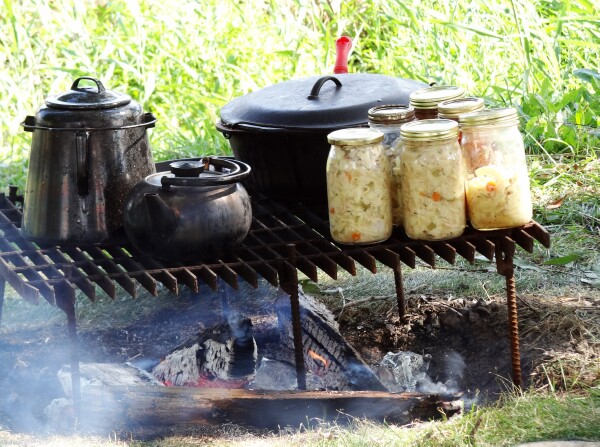 Canning and Cooking
Drums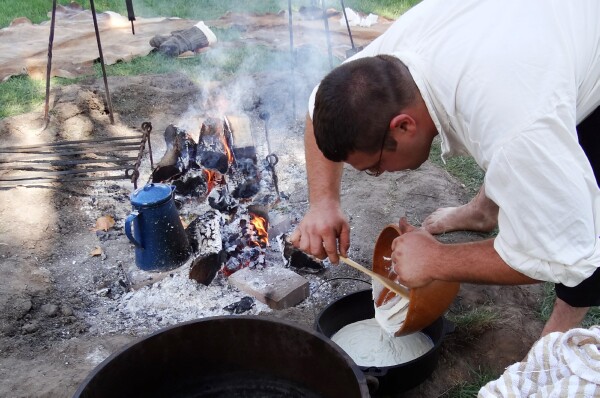 Making Cornbread in Dutch Oven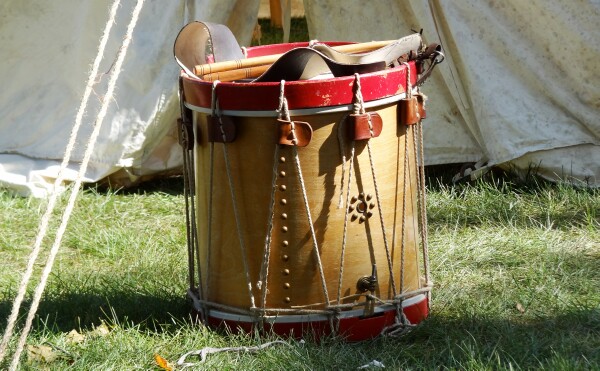 The Drum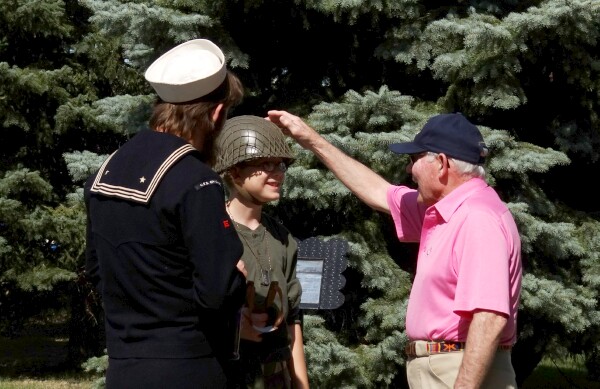 Generations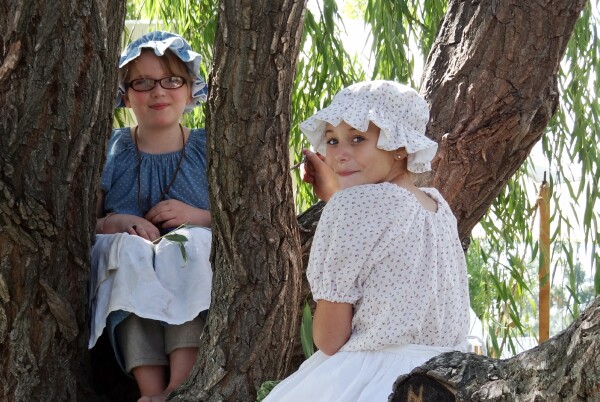 Sewing in a tree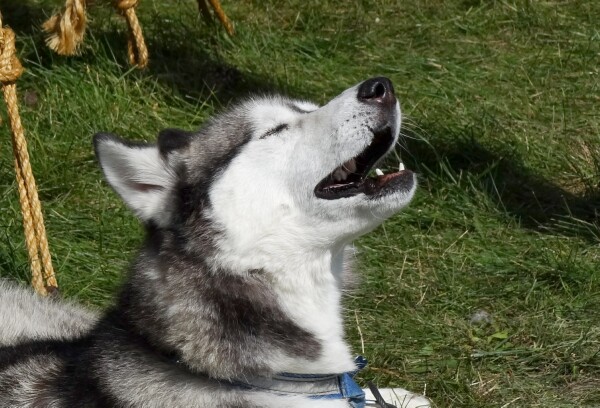 Happy Hound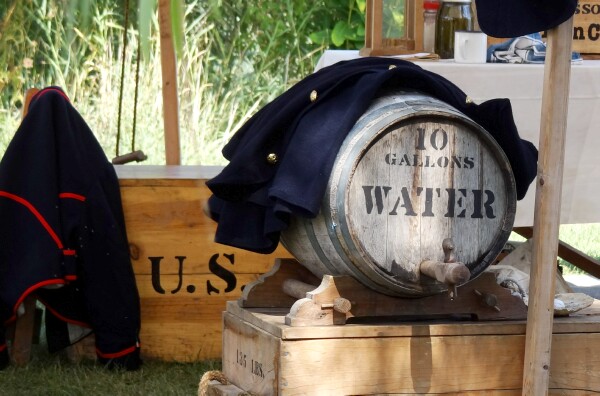 Ten Gallons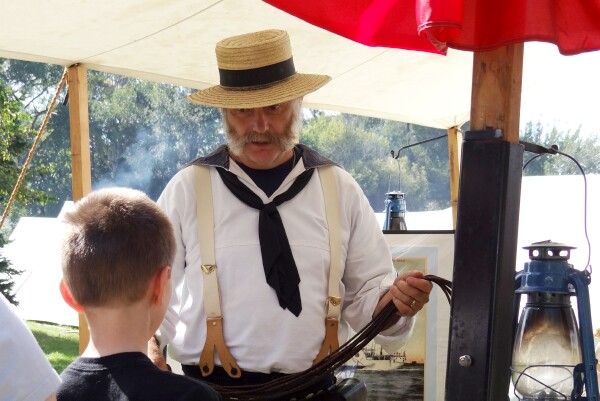 Showing the Cat-o-nine-tails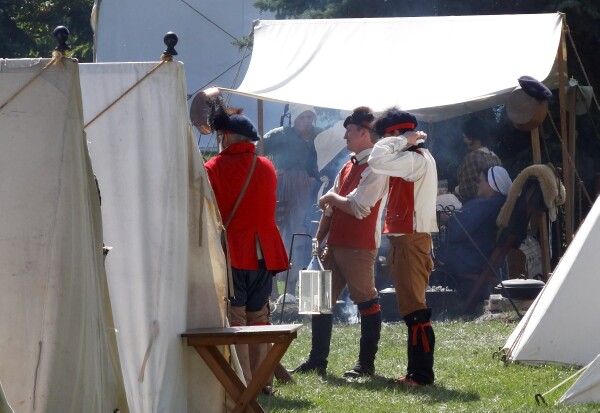 Soldiers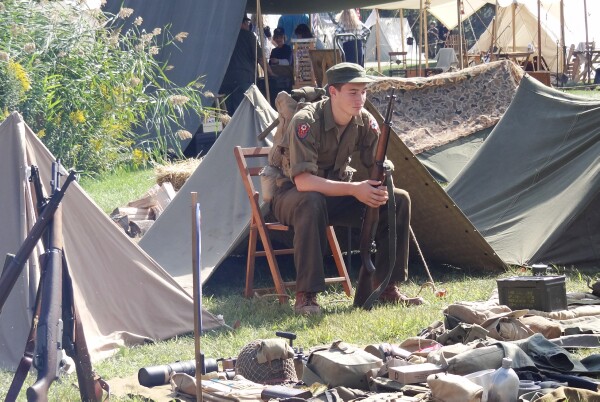 WW II Came Area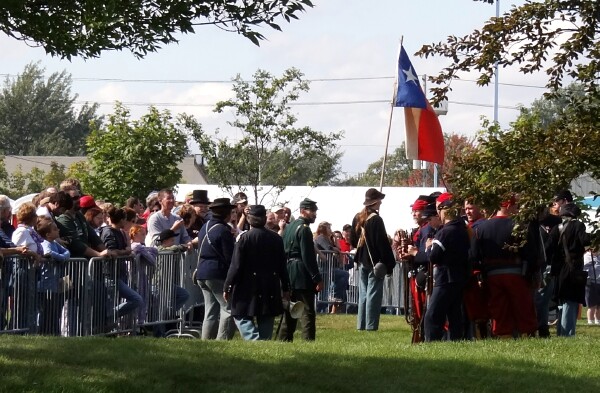 Up Close and Personal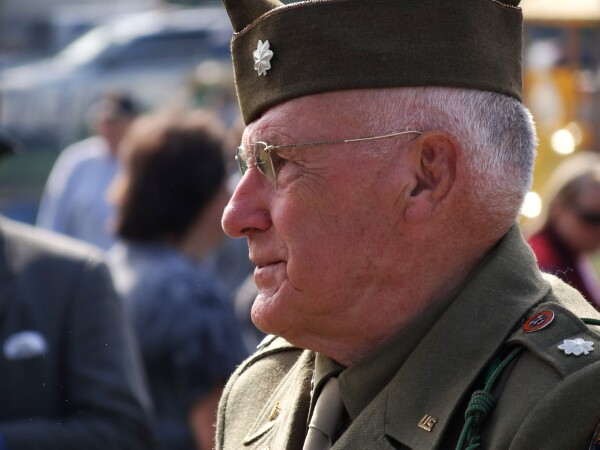 The Officer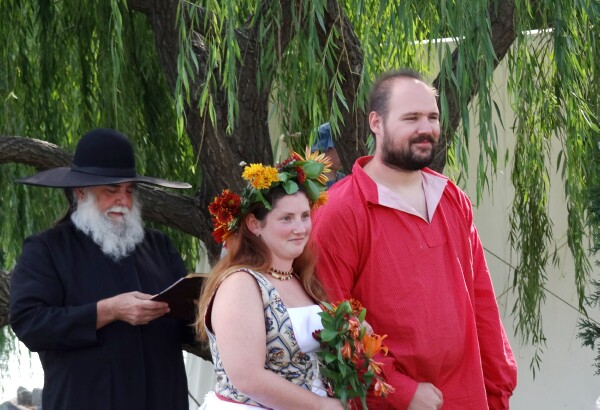 Vows renewed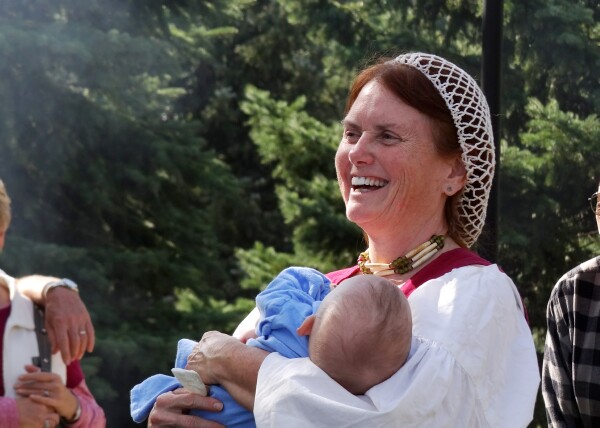 Babe in Arms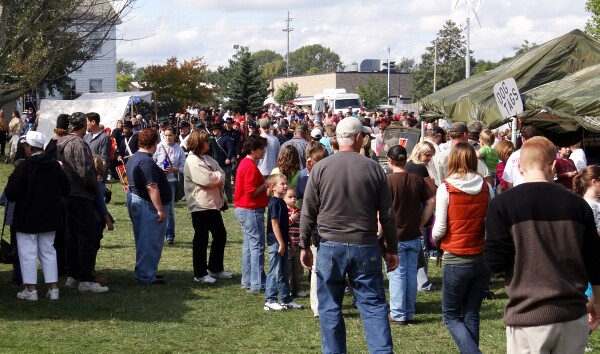 Thousands walked the encampment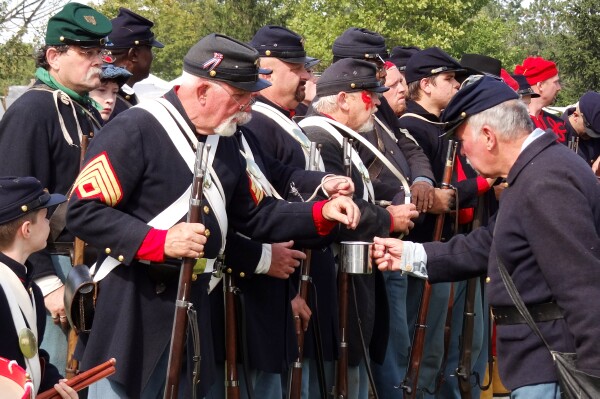 Union Soldiers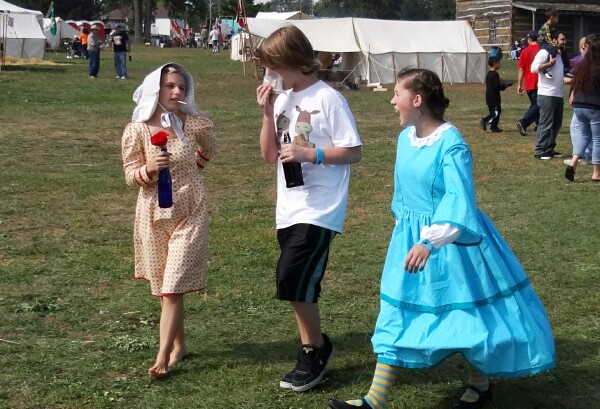 The Laugh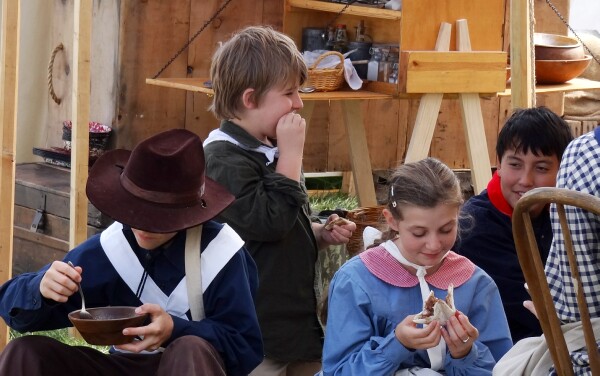 Lunch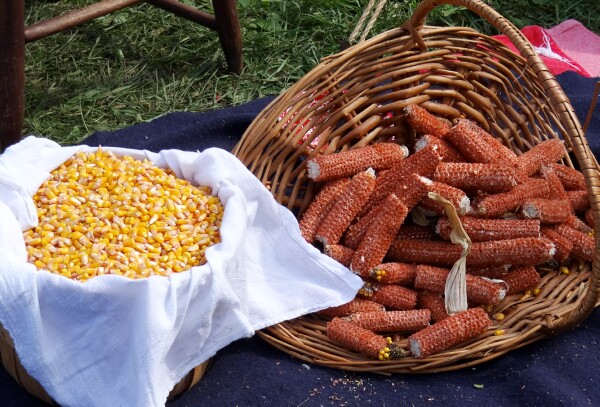 Corn ready for grinding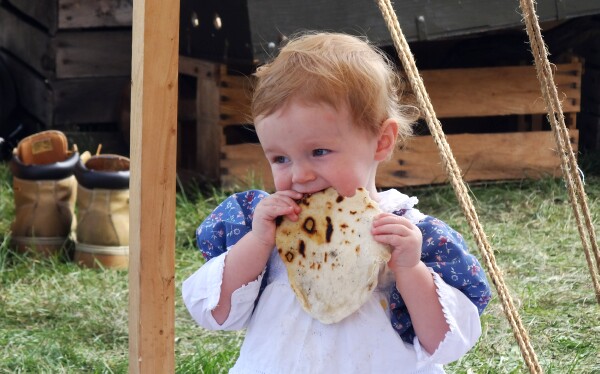 Tortilla Snack
Cooking Demo by Mormon Battalion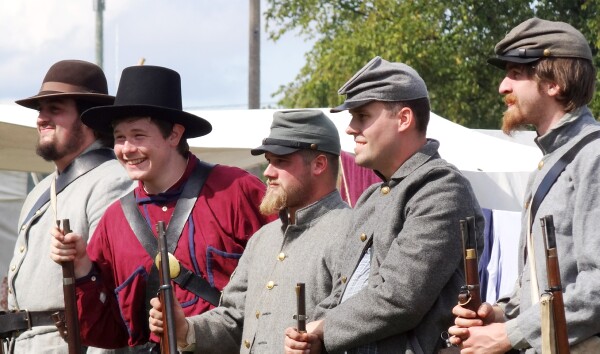 Confederates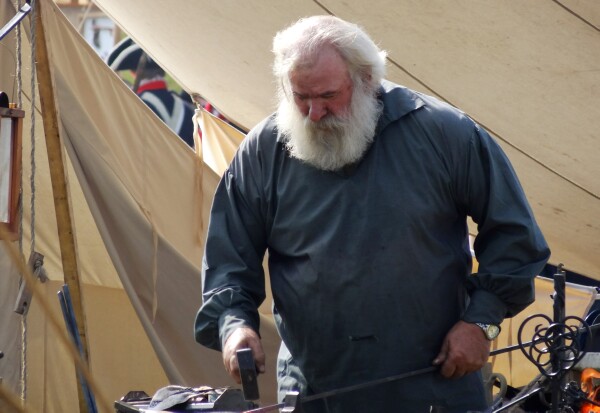 The Smith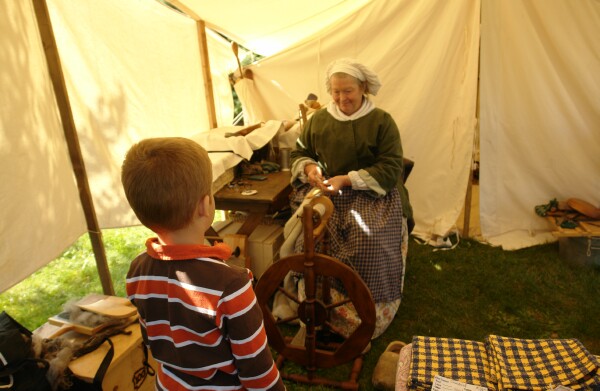 Spinning Demonstration