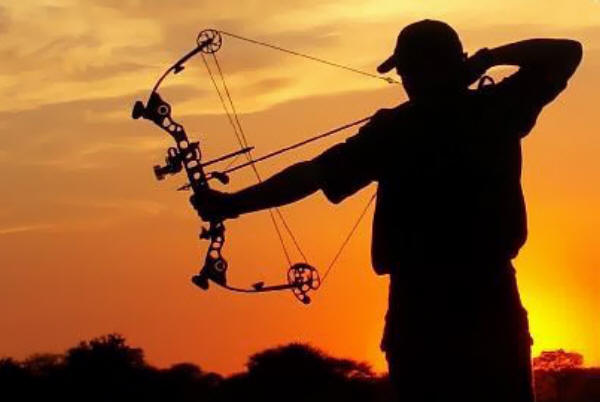 If last year's hunting season was the last time you've exercised, you may be putting yourself at risk of a heart attack.
---
Be Heart Smart During the Hunt
October 9, 2011 Leave a Comment
By: Stacy Sawyer
Deer hunting season has arrived and with that thousands of hunters are headed to the woods to get the biggest buck they can find. But the American Heart Association encourages hunters to be heart smart. If last year's hunting season was the last time you've exercised, you may be putting yourself at risk of a heart attack.

An American Heart Association study compared the heart's workload of an individual deer hunting to that of the same individual exercising on a treadmill and discovered that deer hunting places the heart under more strain. Therefore, hunters need to be heart smart.
Preparing early not only helps with physical fitness come deer season, but also with overall general health. Studies show that being physically fit lowers heart disease risk even in people who have other risk factors like high blood pressure and cholesterol. The American Heart Association has several online tools that can help with your conditioning. First visit
www.mylifecheck.org
to find out your heart score, then visit
www.heart.org/start
where you can track your fitness before you head to the woods.
Chad Sawyer of Caro, is an American Heart Association You're The Cure volunteer and an avid outdoorsman. "When I took My Life Check quiz I thought for sure I was fit, but my heart score ended up being lower than I expected," stated Sawyer. That score got him to start watching what he eats and led to some family fun also.
Sawyer started encouraging his children to go for walks in the woods with him. They helped him prepare for the hunting season during the summer months by scouting out the best location, while staying in shape. Sawyer says, "Hunting puts strain on your body. I carry about 50 pounds worth of gear, put that on top of a big buck and I end up carrying a few hundred pounds out of the woods."
Heavy lifting, hiking and the overall physical activity of hunting can put a strain on any hunter's heart. Therefore, some other tips include cut out that heavy breakfast before heading out into the woods and avoid hunting alone. Bring a cell phone to reach emergency services if needed and tell friends or family your location and scheduled return. Also, make sensible plans for moving any game taken. Get help from friends and family members to haul in your trophy buck.
Warning signs of a heart attack are:an uncomfortable pressure, fullness, squeezing, pain in the center of the chest that lasts more than a few minutes, or goes away and comes back again. pain that spreads to the shoulders, neck and arms and is often accompanied by lightheadedness, sweating, nausea and shortness of breath.
Stroke signs include: a sudden numbness or weakness of the face, arm or leg, sudden dizziness and loss of coordination slurred speech severe headache
Both heart attack and stroke are medical emergencies and 911 needs to be accessed immediately.
If you'd like to have your voice heard in Lansing and Washington, register to be part of You're The Cure at
www.yourethecure.org
. For more information on cardiovascular disease visit
www.heart.org
Stacy Sawyer
Communications Director -- American Heart Association 989-225-7513 (cell) 517-349-3240 (fax)
I invite your questions and feedback
---
---

Stacy Sawyer




Stacy Sawyer is the Director of Communications for the American Heart Association. She can be reached at (989) 225-7513.

More from Stacy Sawyer
---
Send This Story to a Friend!
Letter to the editor
Link to this Story
Printer-Friendly Story View
---
--- Advertisments ---