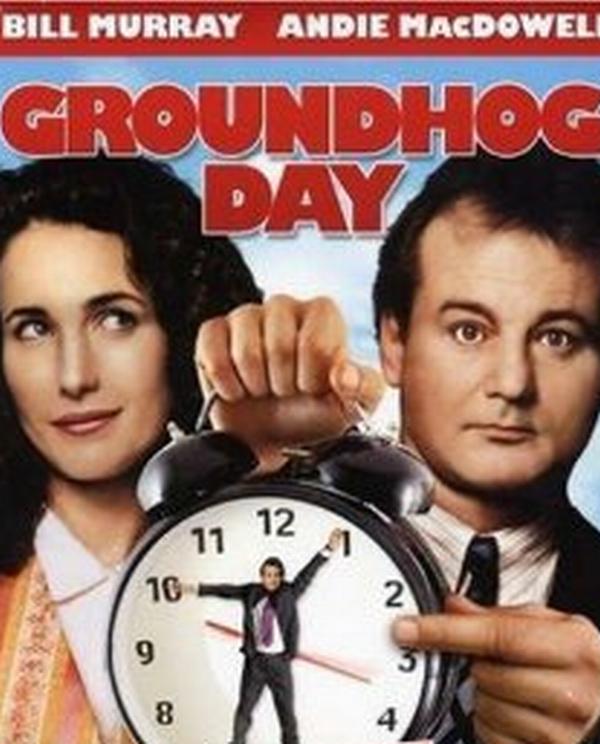 Best GroundHog Day Movie of all Time
---
Groundhog Day Is Here -- Better Plan -- Let's Just Skip February
January 29, 2012 Leave A Comment
By: O. J. Cunningham
Like you, I'm spoiled by the recent balmy January weather.
There have been way too many +30 numbers appearing in the Weather Channel's "Weather on the 8's" for our viewing area during the month of January. I'm getting used to it.
Here's a plan. I'm thinking maybe we should just skip February and get right into Spring, Spring Fever, March Madness and all those other nasty things that a young man's "fancy" seems to focus on whenever the weather warms after a cold Michigan Winter.
But think again, humans and resist the easy fast-forward -- Because . . . Then we would miss one of my most-favorite National Holidays -- GroundHog Day!
Yuppers, it's that time of year again . . . time for some non-descript, furry rodent to poke his head out of his home-hole in some odd-named city in Pennsylvania and announce (probably to Bill Murray) whether or not Spring is close at hand . . . or if there's still another six weeks of Winter down the road.
Here's the
The Full Scoop on GroundHog Day
from the Storm Fax Weather Almanac web site.
After a few minutes of snow shoveling earlier this month (It really did snow this January), I shivered back into my warm house, sipped some Keurig-brewed hot cocoa to get the blood to return to my fingers and
pondered
(that's what people that write columns call it) the question . . .
Why do we really live in Michigan?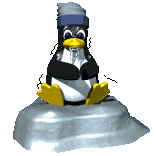 You may be surprised to find out that there are darn few reasons that come to mind when actually pondering this question -- especially if your face is frozen, your butt is as cold as a penguin's bottom sitting on an ice cube and your ears are the color of pickled beet-juice.
Nonetheless, Here's a short list I came up with during a recent "pondering."
Fire - There is no way to describe the warmth of a roaring, crackling fireplace to someone who never leaves balmy Florida.


Whining - From mid-December through late February, there's nothing better than whining to friends and family members about the bitter cold. What would we possibly talk about if we didn't have the bitter cold, poor driving conditions, high heating bills and wind chill to whine about.


Ice - You can't walk across the Saginaw River in August. From March to November in our little corner of the world, you have to use the bridges to travel from East Side to West Side in Bay City. But in the Winter . . . oh yeah, baby . . . we can walk across the ice to get to the other side.


Seasons - An old philosopher once said, "You have to walk through the freezing blizzard to appreciate the warmth of the summer sun." Think about it for just a minute. Do we really appreciate the warmth of summer "more" because we have frozen tushies in January?


Trout - I enjoy fishing for trout. I always thought that you had to have 4 seasons to have great trout fishing. Some yuppie fly fisherman on a Cable Channel always says, "Trout don't live in ugly places." Recently, I found out that there is a lovely trout population in Arkansas. Perhaps, no one has offered our trout the opportunity to relocate.


Clothing - Look in your closet. Go there right now. Separate all your clothing into two piles - warm weather and cold weather. Which pile is bigger? Exact-a-mundo! If we didn't have sub-zero temperatures and life-threatening wind chills, what would we do with that big pile of dark, itchy outdoor apparel?


Pasty White Skin - I'm proud of my mid-Michigan, pasty, white coloration. I think I look pretty hot in white, colorless skin . . . especially my legs. Each year, (just to prove a point) I try to take a mid-Winter trip to southern Florida where I can put on my summer shorts for a week and wow all the beach babes with my impersonation of Casper the Friendly Ghost.


Kids' Snowsuits - What would parents do if they couldn't dress their kids to go outdoors in the middle of Winter? How would mothers spend their afternoons? It must take two to three hours each day getting little kids dressed and undressed after and before a 15-minute dash into the Michigan Winter.


(Lastly) Outdoor Sports - They don't ice fish in ugly places! Skiing Bintz's Bump! Sledding the big hill at Vet's Bridge! Whitetail Deer! Snowball fights! Ice Sculpture!

On February 2, all eyes will be on Punxsutawney, Pennsylvania.

Shadow? (More Winter)

No Shadow? Early Spring)

For those of you keeping track, Phil has seen his shadow for 10 of the past twelve (12) years.

Here's a complete Groundhog Day History

Last Year -- No Shadow . . . I'm hoping Phil gets it right (AGAIN) this year.



---
Columns Article 6692
---

O. J. Cunningham




O. J. Cunningham is the Publisher of MyBayCity.com. Cunningham previously published Sports Page & Bay City Enterprise. He is the President/CEO of OJ Advertising, Inc.

More from O. J. Cunningham
---
Send This Story to a Friend!
Letter to the editor
Link to this Story
Printer-Friendly Story View
---
--- Advertisments ---