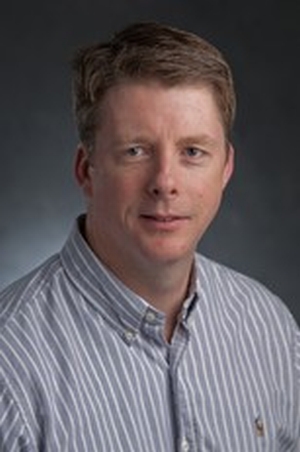 Dr. Dan McCole, Michigan State University expert on tourism.
---
Michigan Tourism Spending Seen Continuing to Rise by MSU Expert
Tourism spending in Michigan increased last year and should continue rising in 2012, a state tourism expert predicted.
Dr. Dan McCole of Michigan State University presented his annual forecast Tuesday during the Pure Michigan Governor's Conference on Tourism.
WZZM-TV, Channel 13, Grand Rapids, reported the positive outlook from the conference, noting that McCole downplayed the effect of high gasoline prices on tourism.
Tourism spending is expected to increase 4 percent, while tourism volume and prices are both expected to increase 3 percent, said tourism analyst McCole. He presented the forecast with fellow MSU researcher Sarah Nicholls at the Pure Michigan Governor's Conference on Tourism in Kalamazoo.
"As predicted, 2010 showed the beginning signs of recovery for the state?s tourism industry," said McCole, assistant professor of commercial recreation and tourism. "The expectation for the coming year is that last year?s positive momentum will continue at a slightly higher, but still moderate rate."
At the governor's conference, Nicholls reviewed last year"s economic, transportation and weather conditions and a summary of Michigan tourism activity, while McCole gave his projections for 2011. The projections are based on discussions with a dozen of the state?s industry experts.
Nicholls noted several encouraging trends in 2010, including increases in statewide traffic counts of 1.2 percent and Mackinac Bridge crossings of 1.8 percent. The Blue Water Bridge also saw its first increase in annual crossings since 2000.
Statewide hotel occupancy increased by more than 10 percent, Nicholls said. In addition, consumer confidence rose nearly 18 percent, suggesting households are likely to increase their spending on discretionary items such as leisure travel.
"Given the challenges associated with projecting these tourism indicators over the past few years, and given the turbulent times we have been going through, we were very satisfied with the accuracy of our 2010 projections," said Nicholls, an associate professor, adding:
"Though we may not be out of the woods completely just yet, most indications are that the industry held firm in 2010 and, given the continuing funding and success of the Pure Michigan campaign, is poised to experience continued growth over the coming years, barring unanticipated crises."
McCole warned that the positive outlook for 2011 does not mean a return to high spending and volume the state's tourism industry experienced before the recession. Volume is essentially defined as the number of people traveling in Michigan on leisure.
"The change to Michigan from the recession was profound. Our state was the only one to lose population in the latest census, and many Michigan residents are still unemployed," McCole said. "However, the worst is behind us now, and those who do have jobs are feeling increasingly confident in the economic recovery and in their overall financial situations."
Business travel is another area for optimism. Nationwide, business travel, which experienced a deep decline in volume and spending during the recession, has been rebounding faster than expected. McCole noted that the resurgence of the auto industry has been good for business tourism in southeast Michigan in particular.
"We expect to see a continued recovery in business travel and the beginning of the rebound in meeting and convention business," McCole said.
High gas prices are a concern, the researchers said. But barring an even more dramatic rise -- due, for instance, to the spread of Middle East unrest to a large oil-producing country such as Saudi Arabia -- McCole doesn't think the high gas prices will keep people home in large numbers.
"Certainly some people will travel less because of gas prices, but those canceled plans could be offset by a boost in regional travel as families postpone trips that involve either increasingly expensive airline travel or long driving trips to destinations like the Grand Canyon and Yellowstone," McCole said.
"More importantly, however, is that vacations are increasingly seen as a right," he said. "One thing we learned from the recession is that people will prioritize their discretionary spending on experiences with family and friends over merchandise. I think if the weather is good and people realize that Michigan can serve as the setting for the creation of lifelong memories, they'll pay a little extra at the gas pump to get here."
Dr. McCole is an assistant professor of commercial recreation and tourism in the department of Community, Agriculture, Recreation and Resource Studies.
He earned a B.A. from the University of Massachusetts (German and Business Management); an MBA from Michigan State University (Marketing and Human Resource Management); and a Ph.D. from the University of Minnesota (Parks, Recreation and Leisure Studies).
McCole, who works with businesses to help them attract tourists, including one project attracting people to the coastal communities in the Thumb area.
"What happened in the Thumb is there was a collapse of the chinook salmon fishery in 2004, and that was really one of the main reasons people traveled to the Thumb," McCole said.
McCole also works with the Oakland County park system as well as Michigan's wine industry. Small Michigan wineries, which would lose money if they tried putting their products on the shelves, must instead rely on people visiting their tasting rooms to make a profit, McCole said. Many Michigan wineries have found success by banding together to form wine trails for tourists to visit.
Even in these tough times, Michigan's natural resources and agriculture are still its prize possessions, McCole said.
"Michigan is the second most diverse agricultural state in the country behind California. We have great local foods, and when we're talking about tourism, that's a big part of it," he said. "When people travel, they want to experience local flavors."
###
---
---

Dave Rogers




Dave Rogers is a former editorial writer for the Bay City Times and a widely read,
respected journalist/writer in and around Bay City.
(Contact Dave Via Email at carraroe@aol.com)

More from Dave Rogers
---
Send This Story to a Friend!
Letter to the editor
Link to this Story
Printer-Friendly Story View
---
--- Advertisments ---