Why Do You Have Your Hand In My Pocket?
Kentucky Derby Day 2012 Is Also Cinco DeMayo
April 29, 2012 Leave A Comment
By: O. J. Cunningham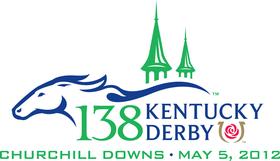 138th Run for the Roses
Churchill Downs in Louisville, KY

Cinco De Mayo 2012 year has an extra bonus attraction for me.
In addition to the traditional hoisting of a Tequila Sunrise (or two) . . . Saturday is also the FIRST Saturday in May . . . and that means the Kentucky Derby.
According to Wikipedia: "The Kentucky Derby is known in the United States as "The Most Exciting Two Minutes in Sports" or "The Fastest Two Minutes in Sports" for its approximate duration, and is also called "The Run for the Roses" for the blanket of roses draped over the winner."
What most of you already know is that it is also the first leg of the US Triple Crown and is followed by the Preakness Stakes, then the Belmont Stakes. A horse must win all three races to win the Triple Crown.
The attendance at the Kentucky Derby ranks first in North America and usually surpasses the attendance of all other stakes races including the Preakness Stakes, Belmont Stakes and the Breeders' Cup.
(Let me share this with you) . . . If the truth be known, I probably have a gambling addiction. And . . . I know exactly when it started.
Back a few decades . . . I attended college less than 90 miles from Chicago. It was my first time away from home. My first friends "away from home" were East Coast "high rollers."
On Saturday . . . they went to the "TRACK" in Chicago . . .
Arlington Park
.
Ten minutes after I walked through the gates at Arlington Park . . . I was hooked.
I went to Arlington Park way to often during my college career. I learned to read and even subscribed (for over a year) to the Racing Form Magazine. When it was time for the Kentucky Derby . . . I went to the track in Chicago . . . if only to feel the full excitement of the day.
After college, came a 4-year stint in the United States Air Force and I spent four years at Strategic Air Command (SAC) Headquarters in Omaha, Nebraska. Omaha was home to a fabulous horse-racing facility called AK-SAR-BEN -- Yes . . . That's Nebraska spelled backwards.
My addiction to horse-racing was further fueled (not only) by the close proximity to the AK-SAR-BEN facility but to the friendship of George Stagno -- someone who also shared my love for the thoroughbred racing environment.
George and I had a "system" . . . Seriously! . . . We did . . . And it worked . . . We knew which races were "rigged" and we knew EXACTLY how they did it . . .
We just never worked ALL the bugs out . . .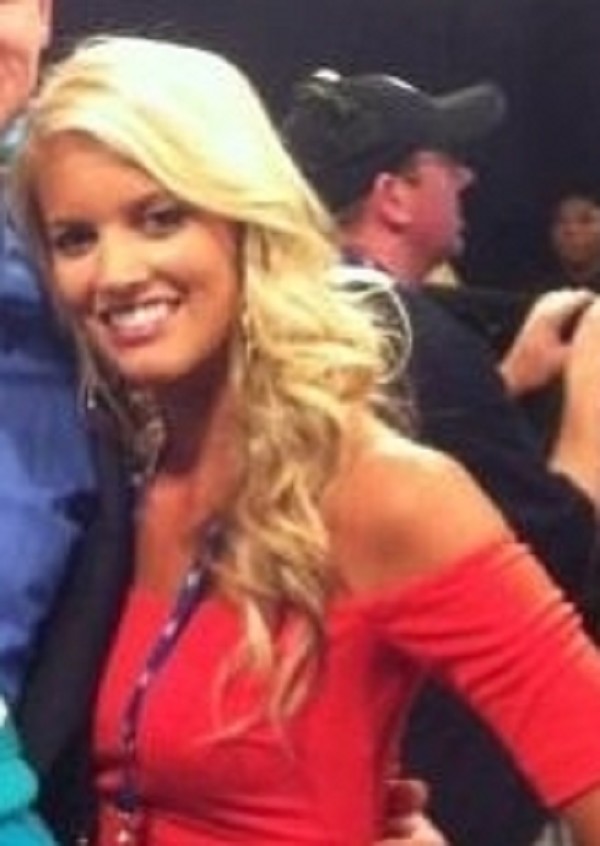 Ryan Tannehill's wife, Lauren,
reminds me of someone I will never forget.
I think I knew her Mom!
I attended the 100th Kentucky Derby in person. Drove non-stop from Denver to Louisville to stand in the infield during the Running of the Roses.
I was leaning over the rail at the finish line as the horses roared down the track toward me . . . I have only one memory of that "moment in time" -- At the most grand moment of horse-racing in my life . . . a beautiful girl . . . who I remember looked exactly like Ryan Tannehill's wife (Right) -- was trying to pick my pocket. I remember little miss pick-pocket as both angelic and the most gorgeous of earthly creatures. (However, I had been drinking Mint Juleps all day long)
I'll never forget that beautiful thief . . . I turned around . . . She was trying to filch my wallet . . . She looked up . . . Our eyes met . . . She smiled . . . I laughed . . . Time froze . . . All I remember (Officer) was blond . . . white jeans . . . orange halter top . . . bare tummy . . . She mouthed the word "Sorry" and disappeared into the crowd.
When I saw Lauren Tannehill during the NFL Draft this past week . . . I was sure this was the same girl from the Kentucky Derby . . . Or, maybe the girl from Derby Days remembered was actually Lauren Tannehill's mother.
My Prediction
As to the winner for the 2012 Run For The Roses?
Not a Clue!
But . . . Here's a list of horses for starters:
1 - Hansen
2 - Gemologist
3 - Union Rags
4 - I'll Have Another
5 - Take Charge Indy
6 - Creative Cause
7 - Dullahan

I liked Hansen (He's a white horse) until Dullahan gobbled Hansen up at Keenland just a week ago. Early money is on Union Rags. Others like Gemologist.

I know one thing sure . . . at 5:00pm on Saturday May 5, 2012, I'll be glued to a television set watching the 138th Kentucky Derby.

And . . . I'll have one hand on a Tequila Sunrise and the other on my wallet while I'm looking over my shoulder for Lauren Tannehill's Mom.

Just in case she's in town for the Derby.



---
Columns Article 6933
---

O. J. Cunningham




O. J. Cunningham is the Publisher of MyBayCity.com. Cunningham previously published Sports Page & Bay City Enterprise. He is the President/CEO of OJ Advertising, Inc.

More from O. J. Cunningham
---
Send This Story to a Friend!
Letter to the editor
Link to this Story
Printer-Friendly Story View
---
--- Advertisments ---