Allow Concealed Guns on Campus? A Really Knotty Question That Defies Answer
April 29, 2012 Leave A Comment
By: Dave Rogers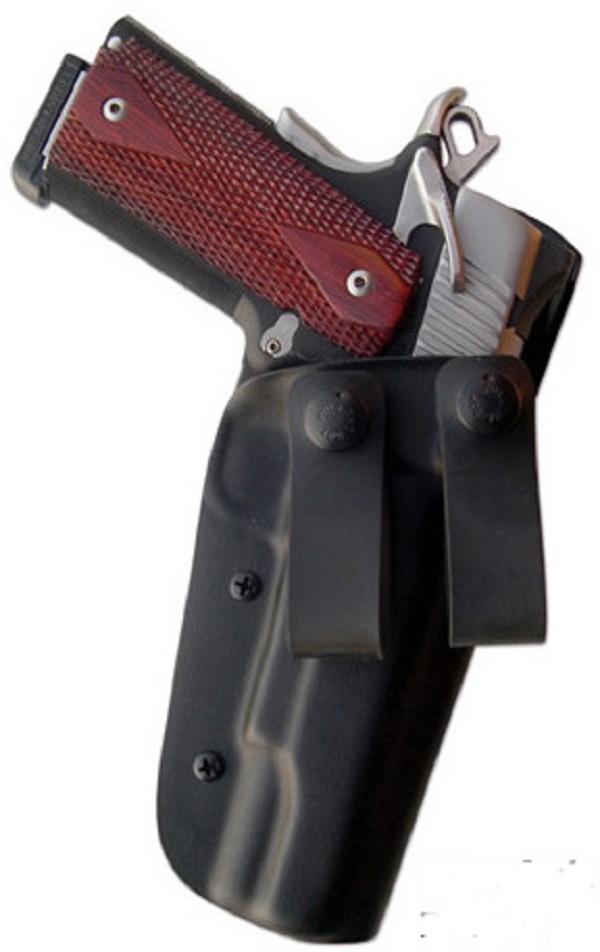 The issue of gun rights appears to have the potential to affect every political race up to the Presidency this year.
When a Lansing polling firm produced a survey showing most Michigan residents oppose concealed weapons where previously banned, a political firestorm was ignited.
State Senator Mike Green, R-Mayville, who represents Bay County, challenged the survey results. Sen. Green has sponsored legislation in the Senate that would do away with local gun boards and allow concealed weapons in most public places under certain conditions, i.e., more training.
Lt. Gov. Brian Calley came to Bay City recently and revealed he carries a concealed gun, noting he was not carrying at the time of his talk at the Rotary Club of Bay City before a crowd of about 100.
Asked his stand, Calley said: "I would err on the side of freedom." He characterized the expansion of gun rights as being extended to "target-rich environments."
The issue of gun rights appears to have the potential to affect every political race up to the Presidency this year.
President Obama has been called by some groups "a radical anti-gun" advocate even though -- according to most sources -- he has made no overt move to seek gun control legislation.
After Obama's election in 2008, gun sales soared over fears he would seek a ban.
Mitt Romney's wavering stand on carrying guns has irked some gun advocates and his political baggage for that group includes anti-Second Amendment stances while he was governor of Massachusetts.
Posse Incitatus, a pro gun rights website states: "State Sen. Mike Green has introduced a bill (Senate Bill 0058) to remove the current restrictions for concealed carry licensees in Michigan. Currently, non-law enforcement people are banned from carrying in places like bars, churches, sports arenas, malls, schools, hospitals and college classrooms.
"The restrictions were put in place by anti-gun gun Democrats in a desperate bid to stop concealed carry reform in Michigan more than a decade ago. That bill was House Bill 4530 and was signed into law in 2000 as Public Act 381. Its sponsor? Mike Green, who was a state representative at the time."
Michigan reportedly issued nearly 66,500 concealed-gun permits in the year ending June 2010. Police say they didn't notice any change in crime that can be linked to concealed weapons since the state began issuing permits in 2001.
However, they also say they haven't noticed a downside.
"There was a great concern when the law first passed that it would be problematic for law enforcement," said Shanon Banner, spokeswoman for Michigan State Police. "That really hasn't come to fruition."
Groups that oppose the Green law include the Michigan Sheriff's Association and the Michigan Health and Hospital Association.
In the year ended June 30, 2011, state police records show that Bay County issued 941 gun permits of 965 applied for, had 156 applications pending, denied 3 and recorded 5 violations; Midland County had 705 applications, issued 719 permits and had 9 violations; Saginaw County issued 1456 licenses of 1419 applications, denied 8 and had 34 violations.
Statewide in the same period there were 84827 applications, 87637 licenses issued, 1604 denied, 466 revoked and 1162 convictions for violations.
The guy who wrote the book "More Guns, Less Crime," John R. Lott, Jr., an economist from Virginia, says allowing wider use of concealed weapons lowers crime by around 5 percent.
The book was published in 1998 by the University of Chicago Press and still is selling relatively well, being ranked in the 300,000 range of Amazon.com best-sellers and No. 26 in its class of political and social science analysis.
Even The New York Times opines that the issue is "open to debate."
Lott says: "Criminals are deterred by higher penalties. Just as higher arrest and conviction rates deter crime, so does the risk that someone committing a crime will confront someone able to defend him or herself. There is a strong negative relationship between the number of law-abiding citizens with permits and the crime rate -- as more people obtain permits there is a greater decline in violent crime rates."
However, John Donohue III, a Yale law professor, says such laws expanding concealed gun carrying have little positive effect and "may" be causing more aggravated assaults.
Donohue told the Springfield, Illinois, Journal Register:
"My general sense is, the best we can say today with the most recent data is that the impact of these right-to-carry laws is not great," Donohue says. "But what effect there is seems to be harmful. -- I probably published two or three articles in the last year that showed the reduction of 3 or 4 percent is completely wrong."
That the question is open to debate is evident by the statistics: the District of Columbia, which bans handguns, in 2008 had the worst crime rate: 1,438 cases per 100,000 residents. Vermont, which has no registration laws for guns, had 134 cases per 100,000 residents the same year; and Alaska, with no permits and open carry allowed, had 652 violent crimes per 100,000 residents.
Figures lie, and liars figure, some would say. "Plenty of data to back up both sides," said the Illinois newspaper, concluding:
"Lott says concealed weapons lower the crime rate most dramatically in dense urban areas, precisely the places where opposition to concealed firearms tends to be highest. Lott blames the media. In high-crime urban areas, the media constantly report on crime involving guns, but rarely runs stories when gun owners successfully defend themselves, he said."
Donohue cautions against relying on anecdotes -- the homeowner who gunned down a would-be robber or the rapist who met justice at the barrel of a potential victim's revolver.
"In such a big country, you can find anecdotes for anything," Donohue said. "The bottom line seems to be, even if there are benefits at times, there are certainly costs."
The main factor that could tip the balance is the Trayvon Martin case in Florida. The media attention to that sensational case may be the deciding factor in how the majority of the public views the issue of gun rights. And who knows? It could tip the balance in the race for President. ###
---
Columns Article 6953
---

Dave Rogers




Dave Rogers is a former editorial writer for the Bay City Times and a widely read,
respected journalist/writer in and around Bay City.
(Contact Dave Via Email at carraroe@aol.com)

More from Dave Rogers
---
Send This Story to a Friend!
Letter to the editor
Link to this Story
Printer-Friendly Story View
---
--- Advertisments ---