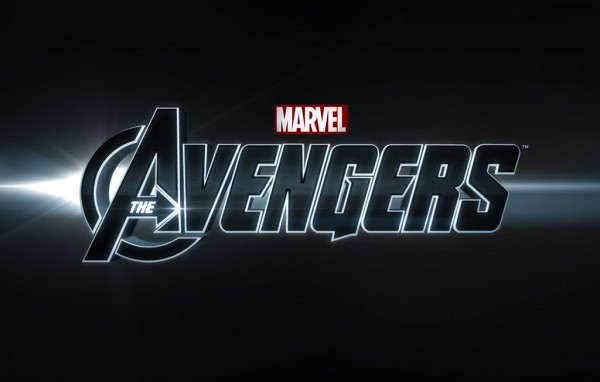 The Avengers Review
Synopsis:
Nick Fury of S.H.I.E.L.D. brings together a team of super humans to form The Avengers to help save the Earth from Loki and his army.
Review:
The Avengers (or Avengers Initiative overseas) is a movie four years in the making. Ever since Marvel teased us with the post credits scene from Iron Man where the reveal that Samuel L. Jackson's Nick Fury is recruiting for the "Avenger Initiative" I've been frothing at the mouth for a chance to see Earth's Mightiest heroes team up and bring down something a little more threatening than a deranged serial killer with some facial scars (sorry Bat-Fans).
You can only imagine, then, my excitement when the announcement came that the director/writer nerd-king Joss Whedon himself was signed on to helm the Avengers project. The man knows how to bring together a huge cast and tell a compelling story like no other. He's proved it time and again with his TV shows (see: Buffy the Vampire Slayer, Angel, Dollhouse, Firefly), and now it was finally his chance to prove that he can do it in cinema as well.
The point that I'm trying to make here is that I had some pretty high hopes for this movie, and with Whedon on board, some pretty high standards that I'd be holding it up to as well. Let me be one of the first to tell you, this movie delivers on all fronts.
Some of the hardest things to do with so many main characters coming together is giving each of them ample screen time and not letting one outshine the other. Whedon's mastery in this really shines through, as each of the Avengers that have had their own movies are all given plenty of opportunity to kick some major bad guy ass. Even some of the "lesser" Avengers (keep in mind I'm not saying any one Avenger is better than the other, just that there are some who haven't had the full movie treatment) get to have their moment in the spotlight.
Now, if I was grading this movie as a stand-alone film I would have to bring the rating down a bit, as we aren't given nearly enough time to really get attached to these characters beyond their super hero personas and comical quips. However, since this is the culmination of the past four years of Marvel movies, I've decided to give that asterisk to the Hulk and let him decide what to do with it (here's a hint: HULK SMASH!). I like that we aren't bogged down with heavy-handed exposition, and that we aren't spending the first two hours of the film rediscovering who all of these characters are. If you're going out to see this movie you're doing so because you've seen Iron Man 1/2, Captain America, Thor, and probably even both of the natural disasters that were the Hulk films (don't tell him I said that). Instead, we're given the opportunity to watch these gigantic, larger than life, super heroes try to come together as a team and take down one of the biggest threats the world has ever known.
Watching the Avengers assemble is one hell of a ride, and the ride has an equally compelling payoff when the final showdown does happen. However, this is a superhero film and we all knew going in to it that the good guys were probably going to save the day, but seeing the Earth's mightiest take down this alien threat is just so fun that it doesn't matter if you have a basic understanding for what's going to happen. But don't get too comfortable, as not everyone survives this confrontation with Loki and his army.
Speaking of Loki, Tom Hiddleston does a masterful job at portraying the god of mischief once again. There's no slippery (bifrost) slope for him to slide down this time, as he's all the way crazy from jump. The entire cast does a wonderful job with these characters, really bringing them to life in such a way that you can't really imagine anyone else portraying them. Hell, even Mark Ruffalo, the new Bruce Banner, does a "marvelous" job. So much so that Marvel has signed Ruffalo on for six yet to be determined movies. (This doesn't mean that he'll be in six movies, as six is the standard operating procedure for Marvel's film contracts) Could we possibly see a film where they get the Hulk right? Just give me World War Hulk, Marvel. That's all I want.
If you couldn't already tell, I'm going to rate Marvel's Avengers pretty high, as I feel that it got just about everything right. With the funny quips, fantastic characters, giant set piece to giant set piece, and all the action you can handle in a two and a half hour film, there really isn't any one super hero film out there that can top this. (Note: I do not consider the Nolan Batman films true "super hero" films as they are grounded in reality, while Marvel's movies are clearly set in comic book worlds and make no attempt to hide that) The Avengers assemble
4.5 stars out of a possible 5.
Rated:
PG-13
Runtime:
142 minutes
Genre:
Action, Adventure, Sci-Fi
Directed by:
Joss Whedon
Written by:
Zak Penn (story), Joss Whedon (story/screenplay)
Release date:
May 4, 2012 (US)
TRAILER
---
---
---
Send This Story to a Friend!
Letter to the editor
Link to this Story
Printer-Friendly Story View
---
--- Advertisments ---