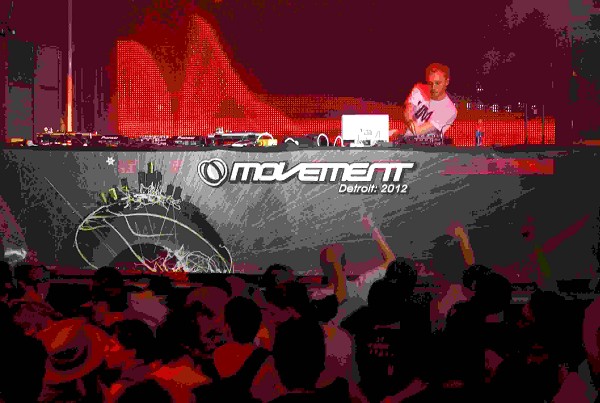 Movement 2012
All photographs courtesy of David Schmidt
---
Michigan Electronic Dance Music Scene Explosion
Movement Detroit Electronic Music Festival 2012
June 10, 2012 Leave a Comment
By: Diane Szczepanski
(
Editor's note: This is the first installment in a series regarding the Electronic Dance Music (EDM) scene in and around Michigan, as well as locally in the Great Lakes Bay Region.)
The compulsion to create and the drive to dance are nothing new in civilization. Ancient Egyptians were a society that lived life to the fullest, with dance included in nearly aspect of it. It has been noted that Egyptians infused its entire culture with music and dance, in almost magical reverence.
African/Tribal dance goes back centuries. Known for its participation as a group, dancing in unison to the rhythmic drumbeat confirmed an expression of life as a community, more than as an individual.
It can be said with some fair degree of certainty that dance and music have been a basic part of culture since the beginning of time. It can also be said, that although styles may change, the core need for it in our society, is not likely to vanish.
In more recent decades, since the mid 1970's and the 'Disco' era, electronic music has enjoyed popularity in nightclub venues. It was further fueled in the 1980's with the 'Rave' scene, which took the synthesizer style of music out of predominately mainstream nightclubs and moved it 'underground'. Private, word of mouth 'Raves' and 'Trances' as they are sometimes called, began a run of popularity in obscure locations and continues to thrive to this day.
The genre's may change, the styles are varied and there are many different sub-sets of electronic music, but the common denominator is the same. A pulsing beat, an unbroken rhythm and seamless shifts from song to song, enabling its dancing participants to move as a whole, without breaks, during song transitions.
The EDM scene has experienced a virtual explosion recently and continues to reach a whole new generation, who inject their own spin on the music being produced. The availability of relatively inexpensive equipment has fostered a sect of creative artists, whose influence, in turn, bring a variety of fresh, innovative electronic music to the table.
Countries around the world have produced notable artists such as, Fedde Le Grand, Paul Oakenfold, Tiesto, The Prodigy, Girl Talk, Armin Van Buuren and many, many more.
The
Movement, Detroit Electronic Music Festival
, (DEMF) now produced by entertainment giants Paxahau, has been around since 2000. The 2012 event saw attendance in excess of 107,000 over a 3 day weekend.
Formerly known as
Fuse-In
and
Movement
, it become what it is known as today, since 2006.
Traditionally held Memorial Day weekend, the festival draws enthusiasts from all over the US, who come to hear roughly 100 international, as well as local, performers. Held in Detroit's
Hart Plaza
since its inception, the 2012 event showcased a line-up of popular artists such as, SBTRKT, Loco Dice, Wolf & Lamb, Pirahnahead and Gold Panda, to name just a few.
Several areas in the Plaza, enthrall attendees who wander from stage to stage, to catch their favorite in the line up of scheduled performers.
Public Enemy
, who has entertained with their rap/hip hop style of music for 25 years, headlined Sunday evening. The crowd, many of them younger than the band itself, danced in unison, as the night came to a close.
(Part Two of this series will further explore the EDM scene, which has propelled an explosion of its own fashion trends, sold-out festivals and has increased a fan base, that includes many people from all walks of life.)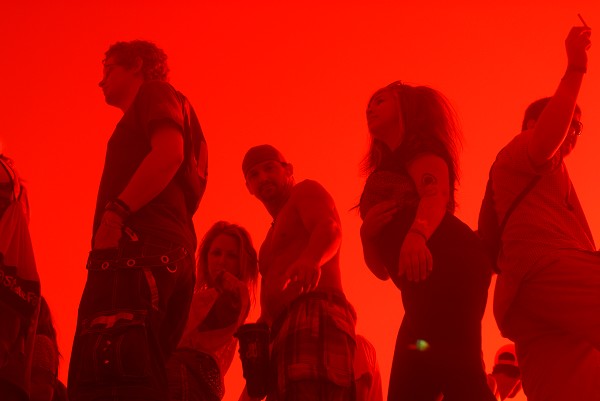 Photo by David Schmidt
© MyBayCity.com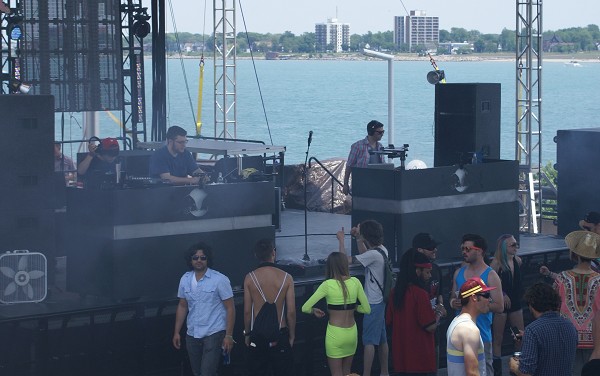 Photo by David Schmidt
© MyBayCity.com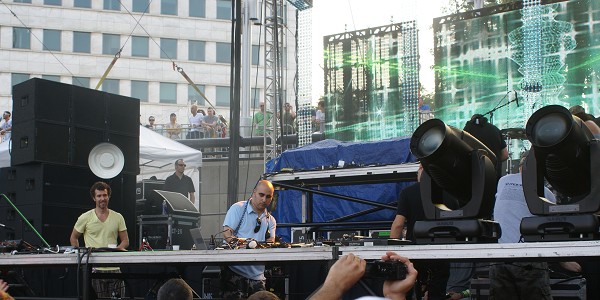 Photo by David Schmidt
© MyBayCity.com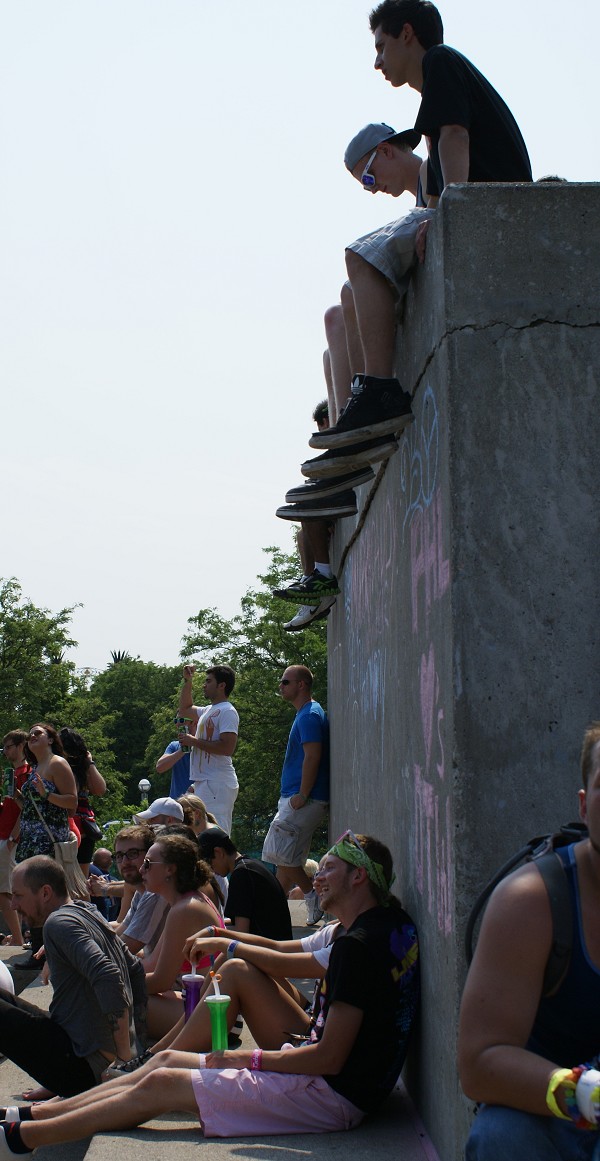 Photo by David Schmidt
© MyBayCity.com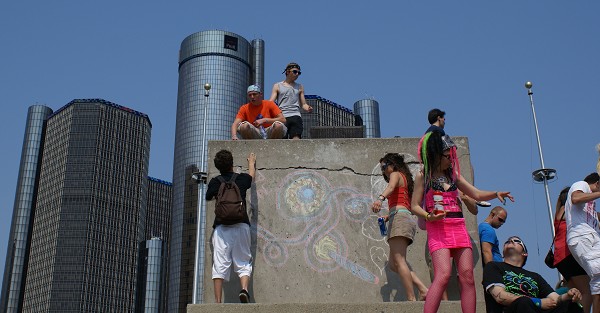 Photo by David Schmidt
© MyBayCity.com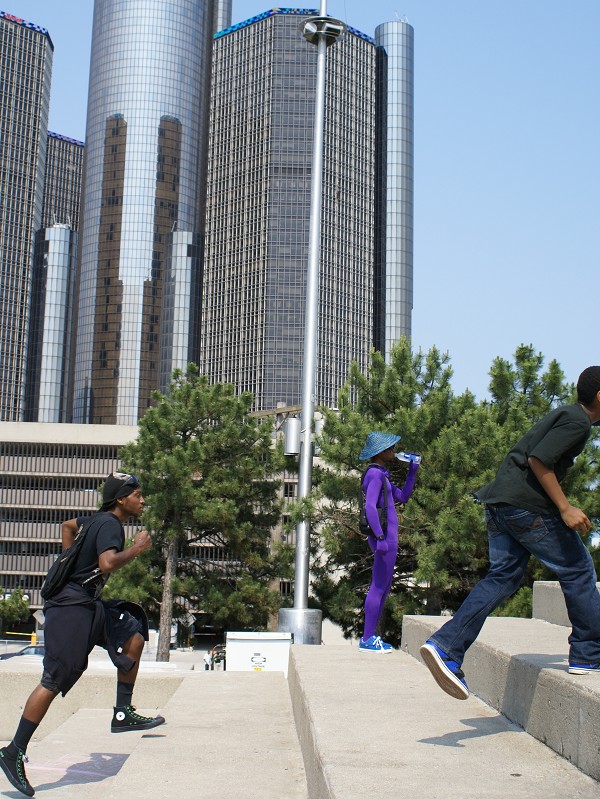 Photo by David Schmidt
© MyBayCity.com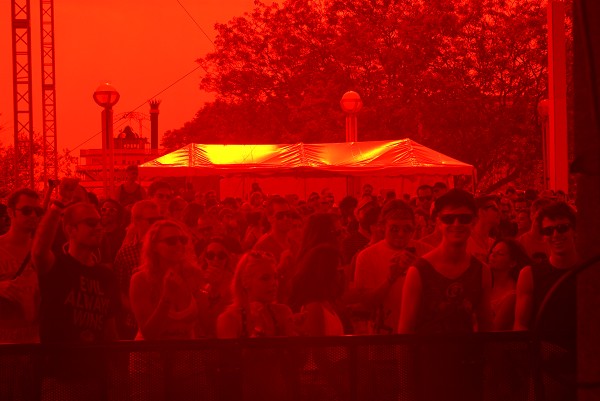 Photo by David Schmidt
© MyBayCity.com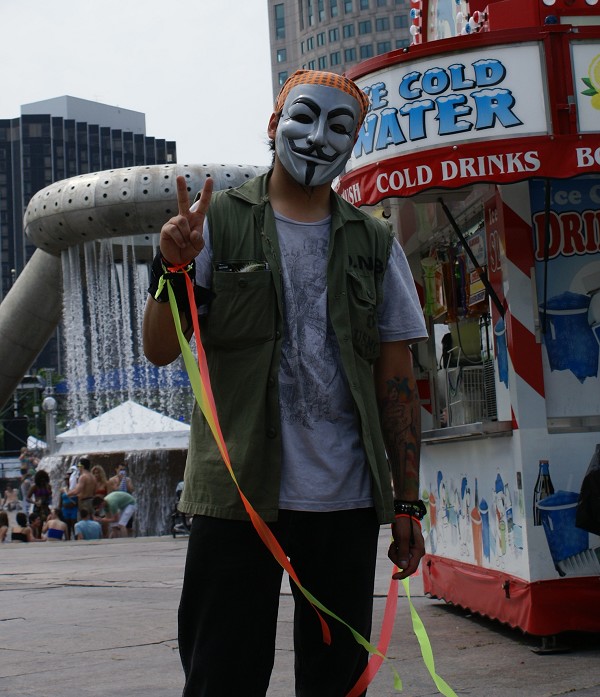 Photo by David Schmidt
© MyBayCity.com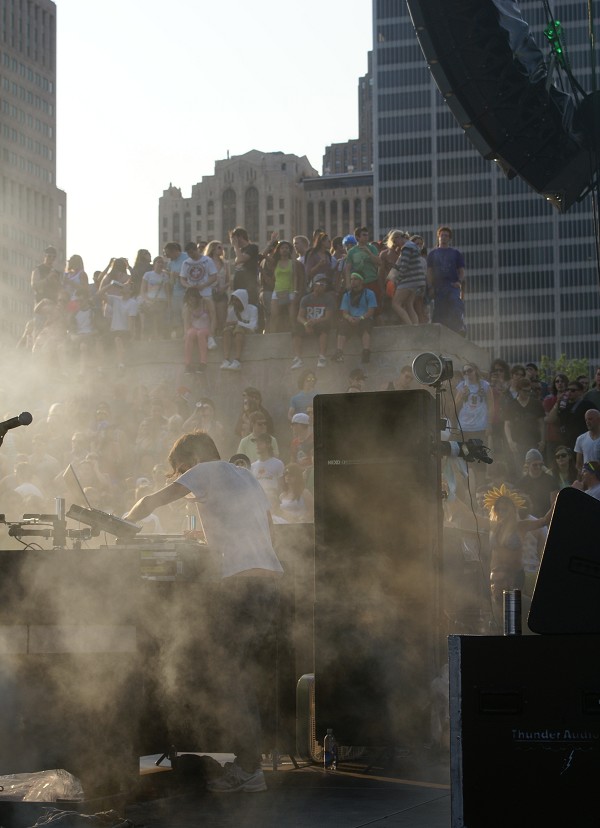 Photo by David Schmidt
© MyBayCity.com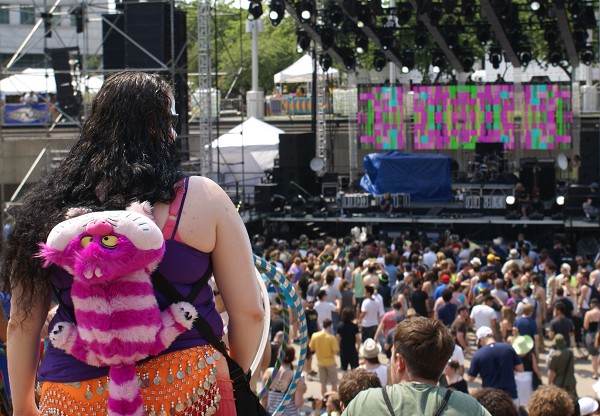 Photo by David Schmidt
© MyBayCity.com
/small>